For those of you that don't know, Hoxeyville is a magical place in Michigan where folks gather with their families and friends once a year to celebrate life, love, and some mighty fine string bands.
Now, I'm not from Michigan, in fact it was my first time there, and going to Hoxeyville kind of felt like crashing a family reunion; Only this family just adopts you, and before you know it, you're basking in that Hoxeyville Fire.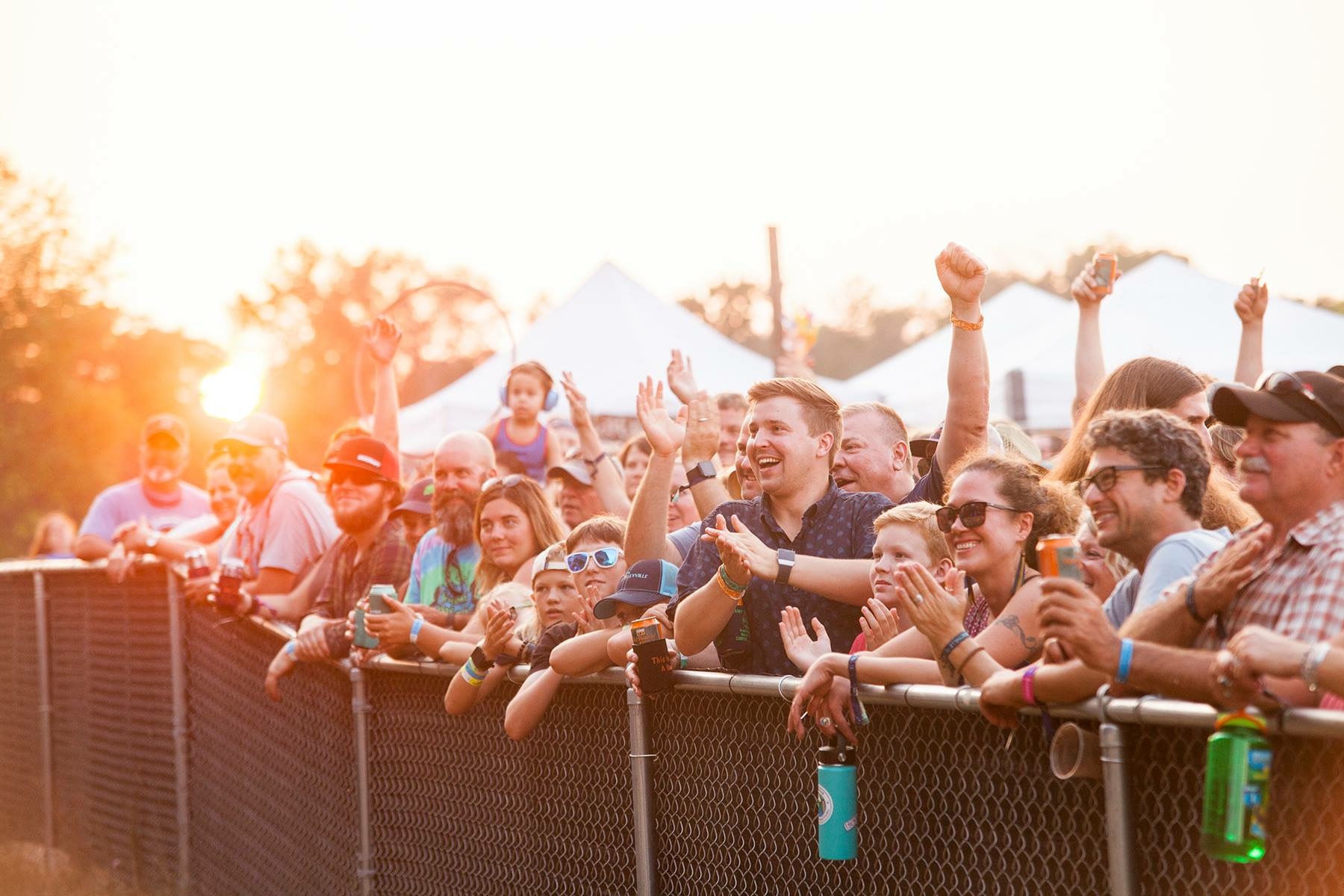 While at Hoxeyville, there were some particular moments where I found my my hand over my heart, my eyes closed, and body still. Others where I danced up a dust cloud in front of the stage. But all-in-all, here they are:
My Favorite Moments Basking in That Hoxeyville Fire:
(In no particular order :: Also, lots of audio way at the bottom)
1. Lindsay Lou and The Sweet Water Warblers Performing Greensky's 'Beauty and Pain'
The harmonies of the Sweet Water Warblers drifted from the stage to my camp, a short walk away, and the familiar notes of the Greensky Bluegrass ballad titled 'Beauty and Pain' fell into place. I can't begin to tell you what emotions these incredible musicians brought out of me on that sunny afternoon at Hoxeyville, and the next thing I knew I was in front of the Warblers, singing like I was part of a Sunday choir. Thank you ladies.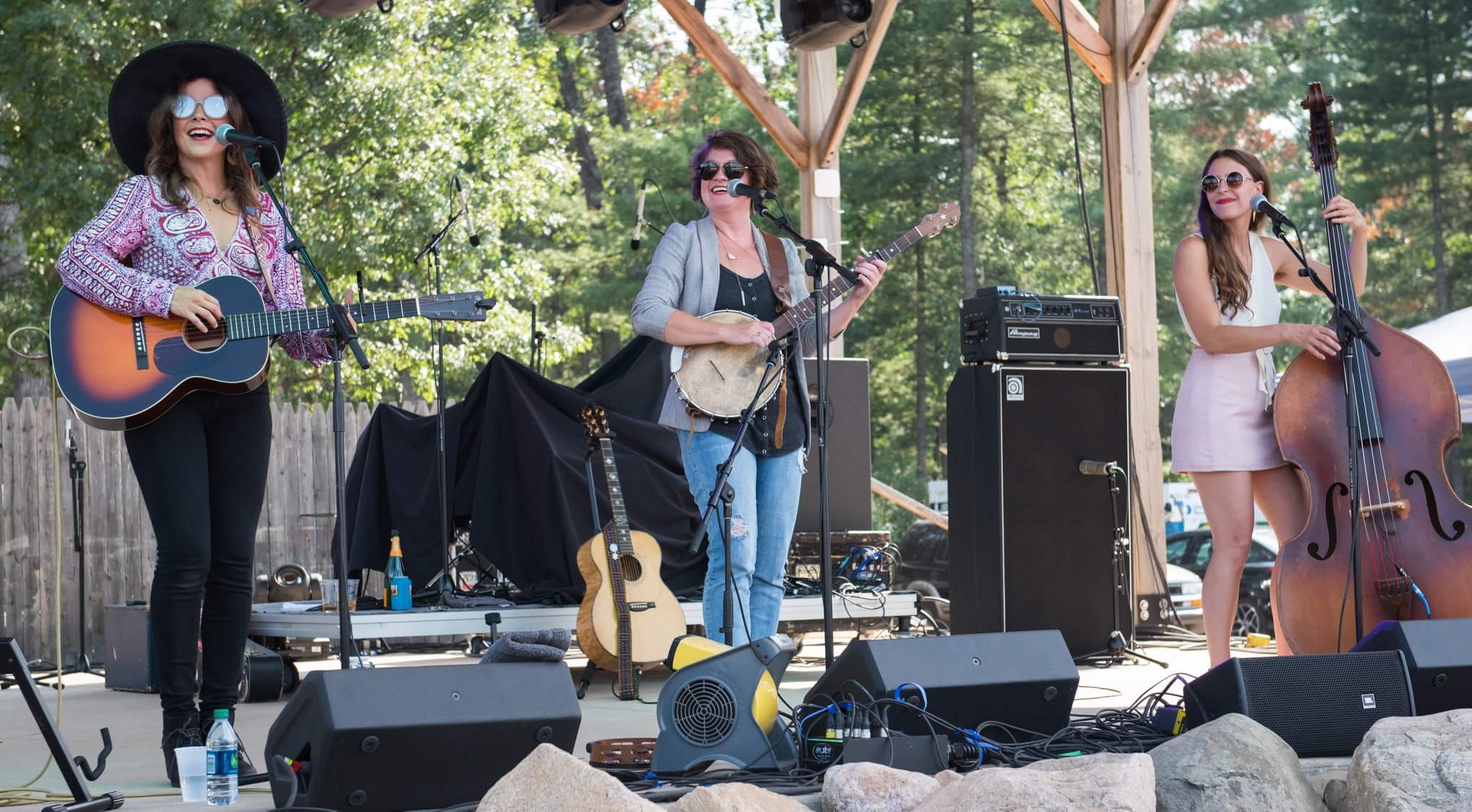 2. Billy Fuckin' Strings. Period
Okay, that's not a moment, you're right. But where would I start? The moment I was almost brought to tears watching Billy perform with his father, Terry Barber during the Sunday night finale? Billy told us about  his father teaching him to tie his shoes and play guitar. And then they played, side-by-side, pride beaming for each other while they pick to their hearts content. God damn that was special.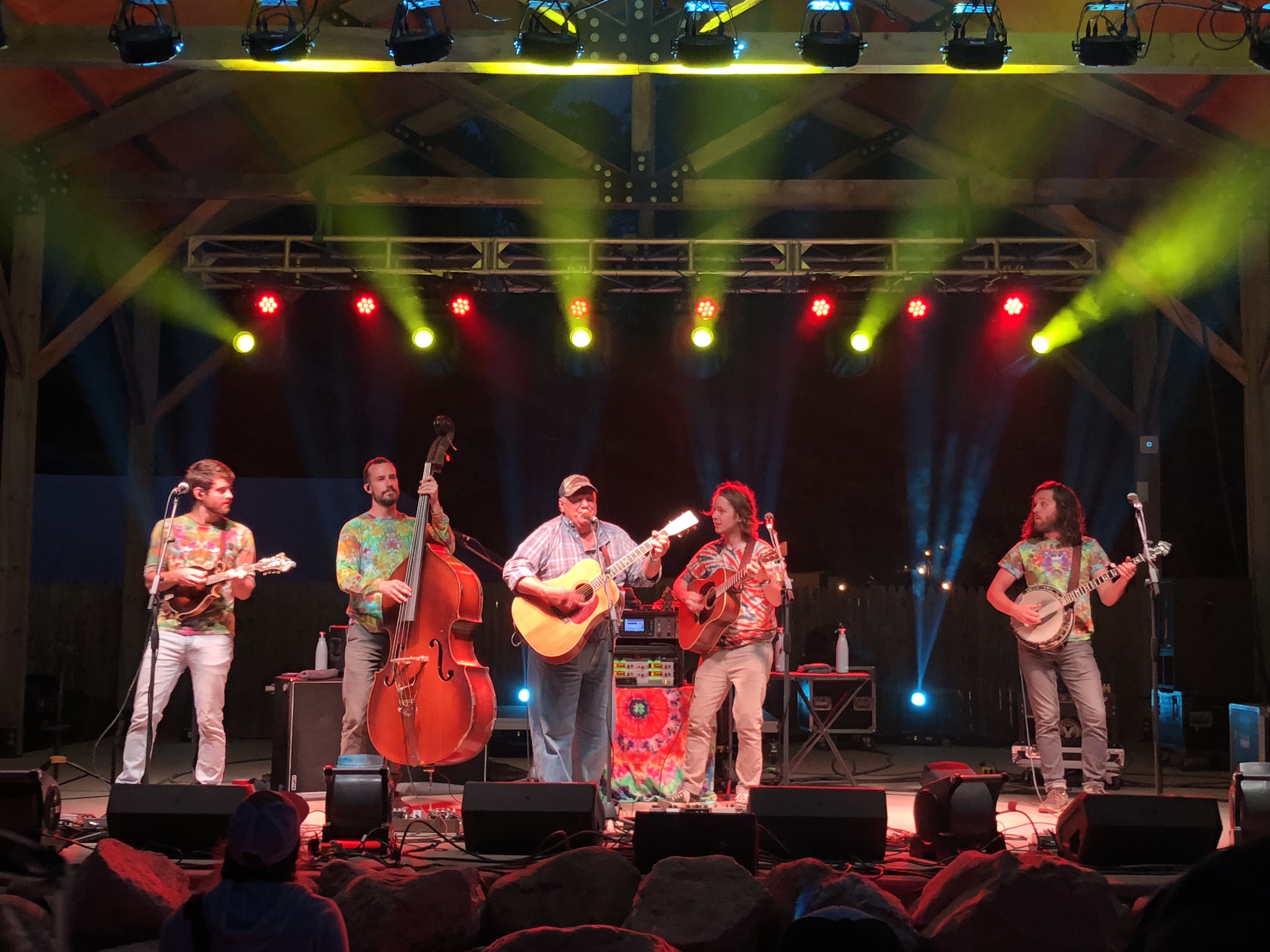 Then there was stumbling upon Billy playing everywhere at all hours of the night. Billy told us at one point he had he'd slept 6 hours the whole weekend, and that was 'bragging, not complaining,' and I bet it was less with how often we saw Billy pickin' in woods of Hoxeyville.
"I've slept 6 hours this weekend, and that's me braggin, not complainin" —Billy Strings
I could go on about when Billy crushed the electric guitar with Airborne or Aquatic?….  Or about Billy joining Leftover Salmon….  Or Billy and Lindsay singing Freedom.  Or…. well… I could just say that it's incredible to be able to watch Billy play. He has such a gift and a kind-hearted nature that makes you feel like you're a part of something special, just from being in the audience. Anyhow, thanks for the real good times Billy, we can't wait to burn down the Tractor Tavern with you in Seattle this Halloween.
(Never heard of the Tractor? Click for some photos of Phoffman and Anders' duo performing there)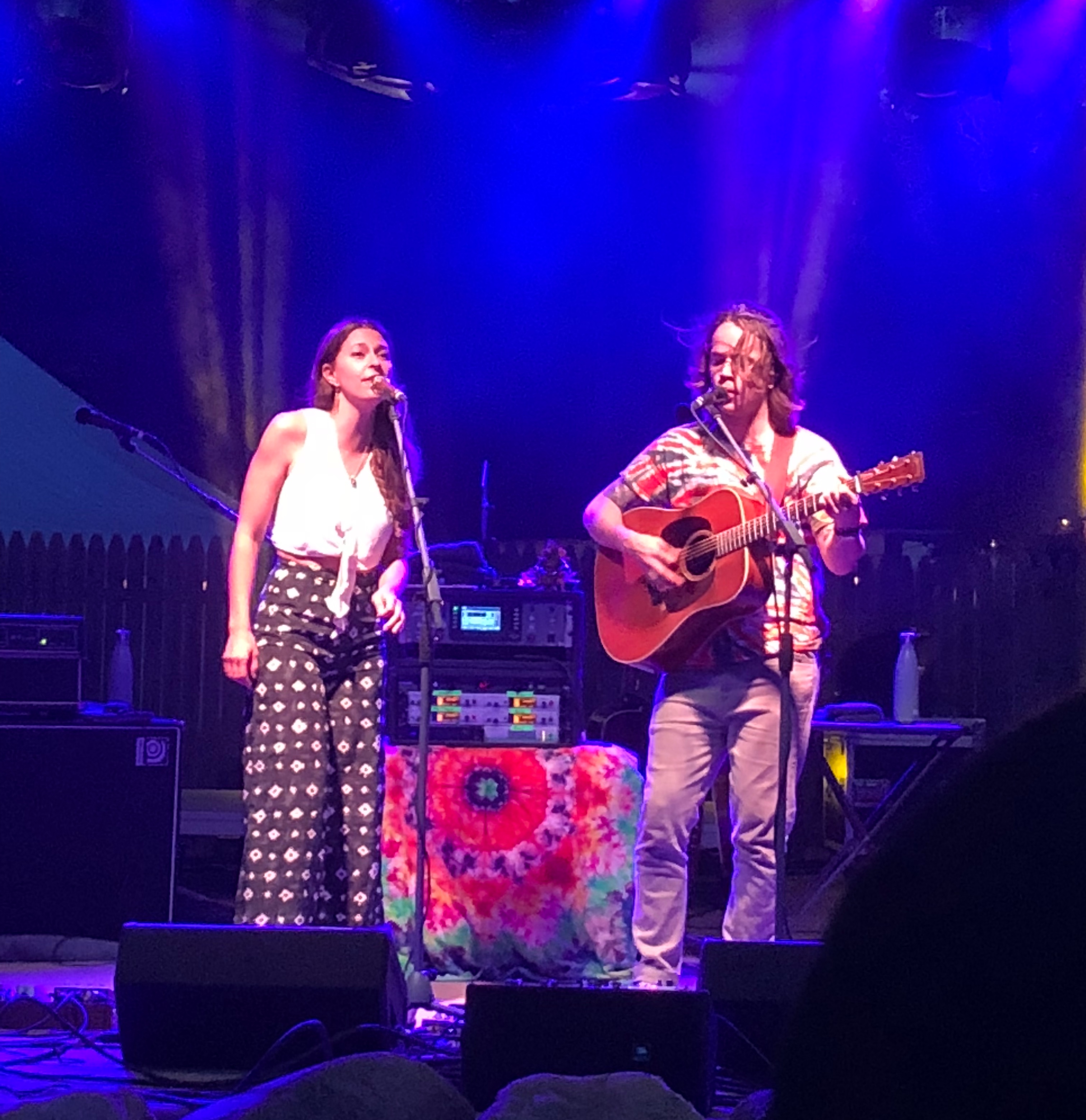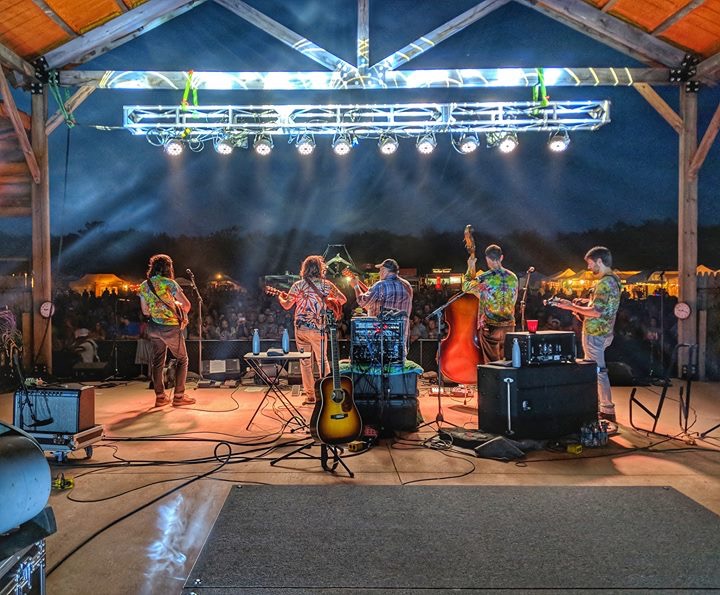 3. Michael Arlen Bont Never Leaving The Stage
Seriously, the 'Artist at Large' was the 'ARTIST AT LARGE' at Hoxeyville this year. Holy shit. This man's banjo has probably dueled more banjos than anyone's on either side of the Mississippi.
Bont joined everyone you could have asked him to, as if you'd written a list of all the sit-in requests in your free time the week before. Picture Bont's banjo blazing through Hoxeyville like a steam locomotive, leaving a trail of incredible one-time string jams in it's wake… and that was Michael Arlen Bont at Hoxeyville. Thanks Michael.
4. The Infamous Stringdusters Putting The Jam In The Jam-Grass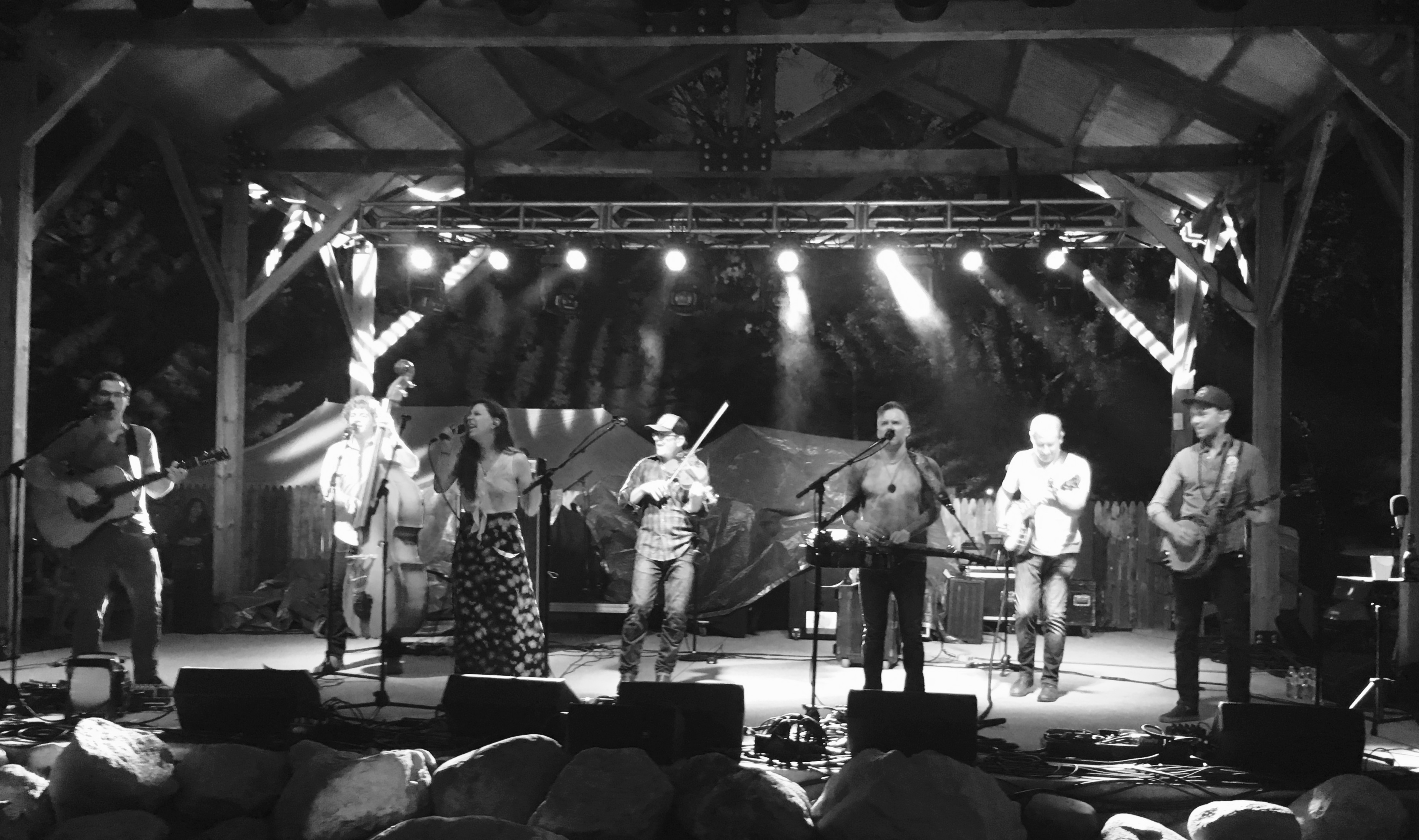 Things the Dusters are good at:
Ripping bluegrass till you have a full-fledge dance party
Teasing all your favorite Dead and Phish tunes like it's second nature (You gotta hear the Dancin'>Bathtub Gin>Dancin' Audio at the bottom)
Inviting Lindsay Lou and Michael Bont out to show Aretha Franklin love with an incredible rendition of R.E.S.P.E.C.T.
Winning Grammies
Making everyone in the audience feel loved and welcome, even if their weekend had thrown them a Curveball
Thank you, Dusters.
(HOTJ got a chance to sit down and chat with Infamous Stringdusters' Jeremy Garrett earlier this year, check out the interview here.)
5. The One Night Stand Band Making Us Wish It Was A Weekend Fling
Well, when two of your favorite Bluegrass musicians, Paul Hoffman and Dave Bruzza from Greensky Bluegrass, call it a one night stand, you know you're in for a treat, even if they don't call you in the morning…
The setlist was fire, opening with Robert Hunter's 'Friend of the Devil,' and ranging to include songs like 'Swing Low, Sweet Chariot,' and 'Stop That Train' with Michael Bont joining the boys on a single microphone.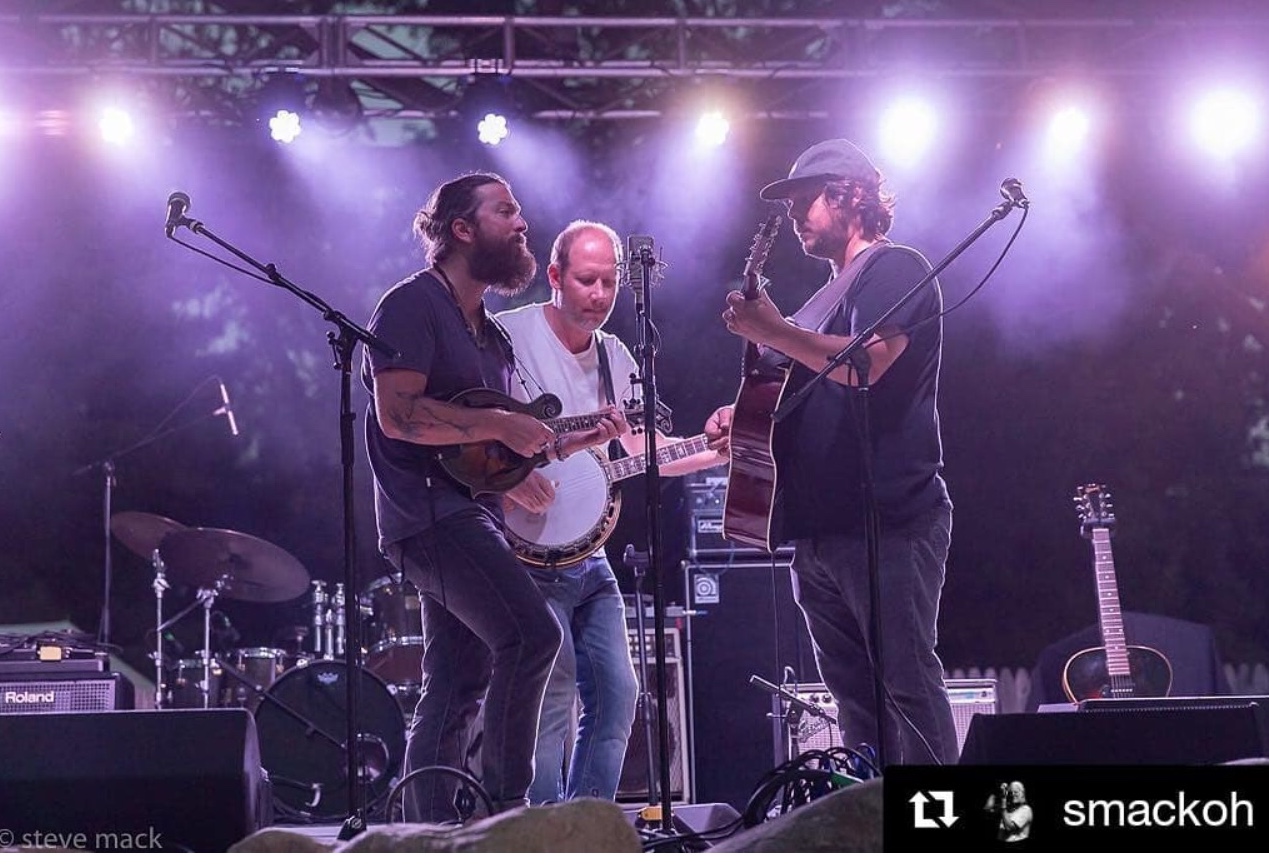 Next, Phoffman and Bruzza invited Luke Winslow-King, Geoff Lewis, and Jon Herman out for some full-band, electric versions of Greensky tunes to close out the show. I can still hear Luke's guitar during Leap Year. Holy shit.
When a band can go from single-mic to full electric and still manage to give you a 'Bottle Dry' before it all goes down—that's a one night stand to remember—even if they don't call you in the morning. Gentlemen, my hat is off to you, what a wide ranging, one-time performance, thank you. (And it should be noted I had 'Like Reflections' stuck in my head for the remainder of the weekend.)
6. Leftover Salmon Delivering For All the Folk's Who'd Ordered Fresh Phish
I saw this sign posted to a tree at Hoxeyville, and I'm still laughing about it. Yeah, it sucks that Phish tried to throw a big party and it got canceled, but if you wound up at Hoxeyville where Vince Herman, Drew Emmitt, and the boys from Leftover Salmon were throwing a party, then the universe had put you right where you needed to be.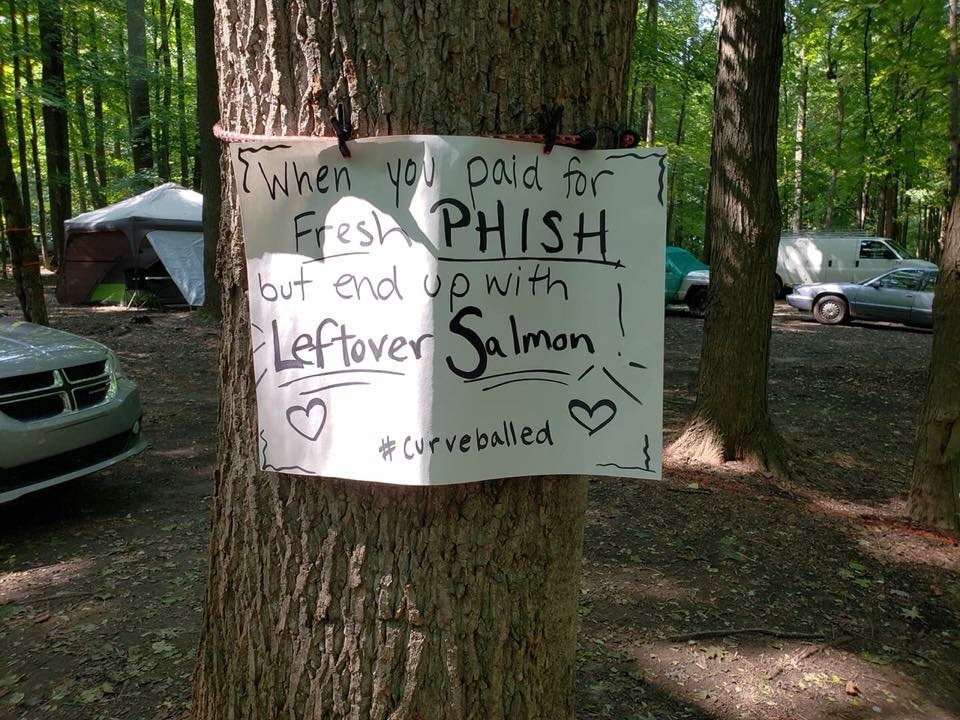 The reverberating energy that comes off the stage when Leftover brings it can hardly be matched in the poly-ethnic jam-grass community (wait, is that what they call it? anyway…). Leftover Salmon had all the friends come join them, from Billy to Bont, and it was a truly magical end to one more Saturday night. Thank you.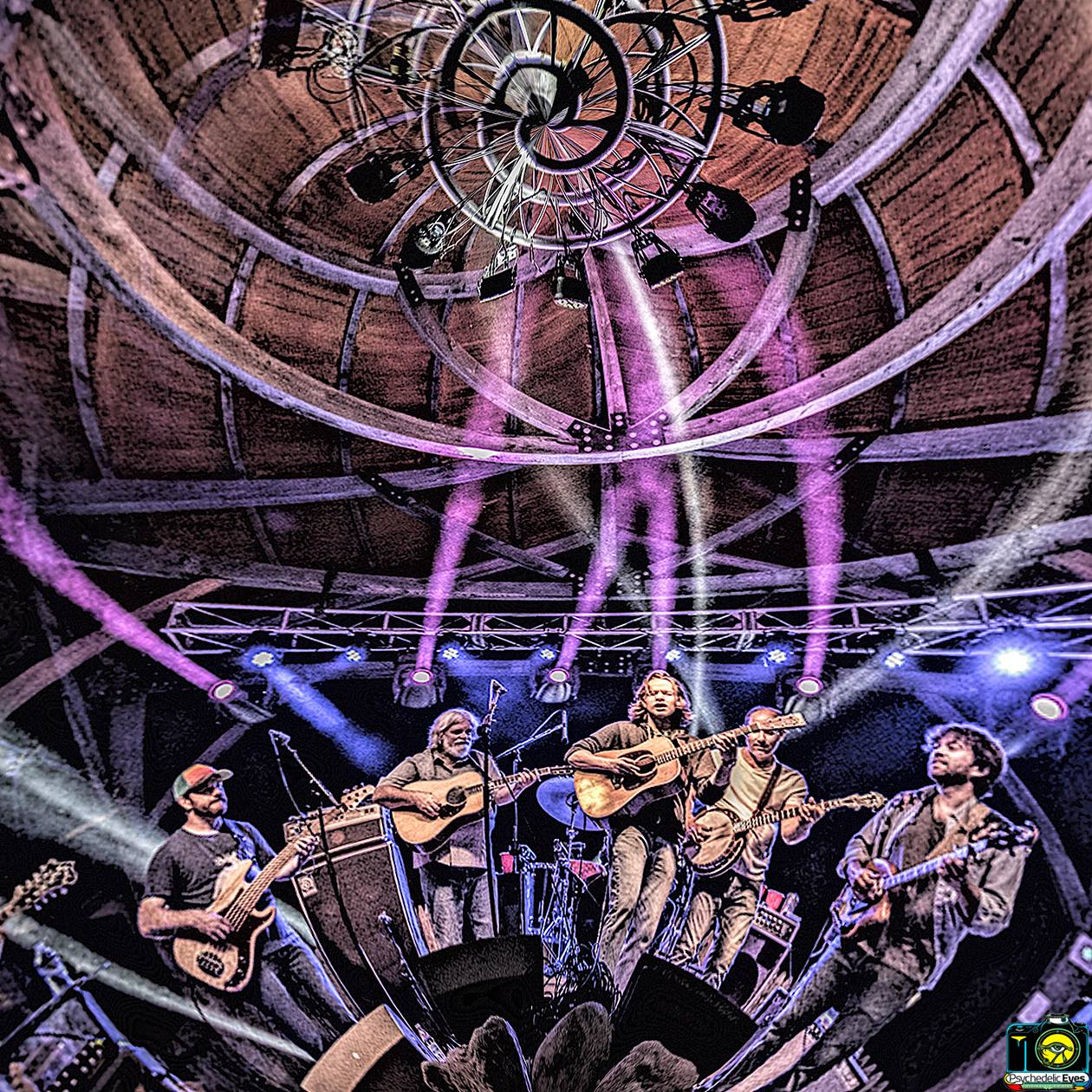 7. Larry Keel Doing 'After Midnight' with Phoffman, Jon Stickley, and Lyndsay Pruett
What a way to kick off an afternoon. There I was just wandering around Hoxeyville when one of my favorite tunes was ripped by some of my favorite folks. This 'After Midnight' is one you should seek out. Find it, hear it, wow (Audio below, don't worry). Thank you Larry.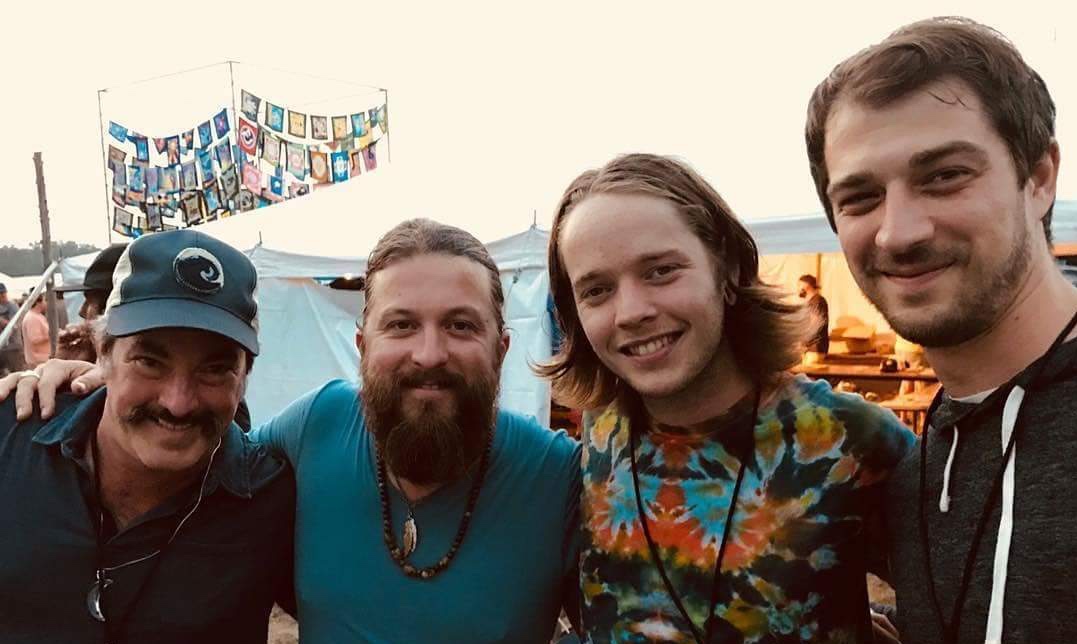 Audio from the Weekend:
Well, that's a wrap… Hoxeyville, to your staff, photographers, volunteers, organizers, and all of you incredible musicians, Thank You!
We'll see you on down the road…