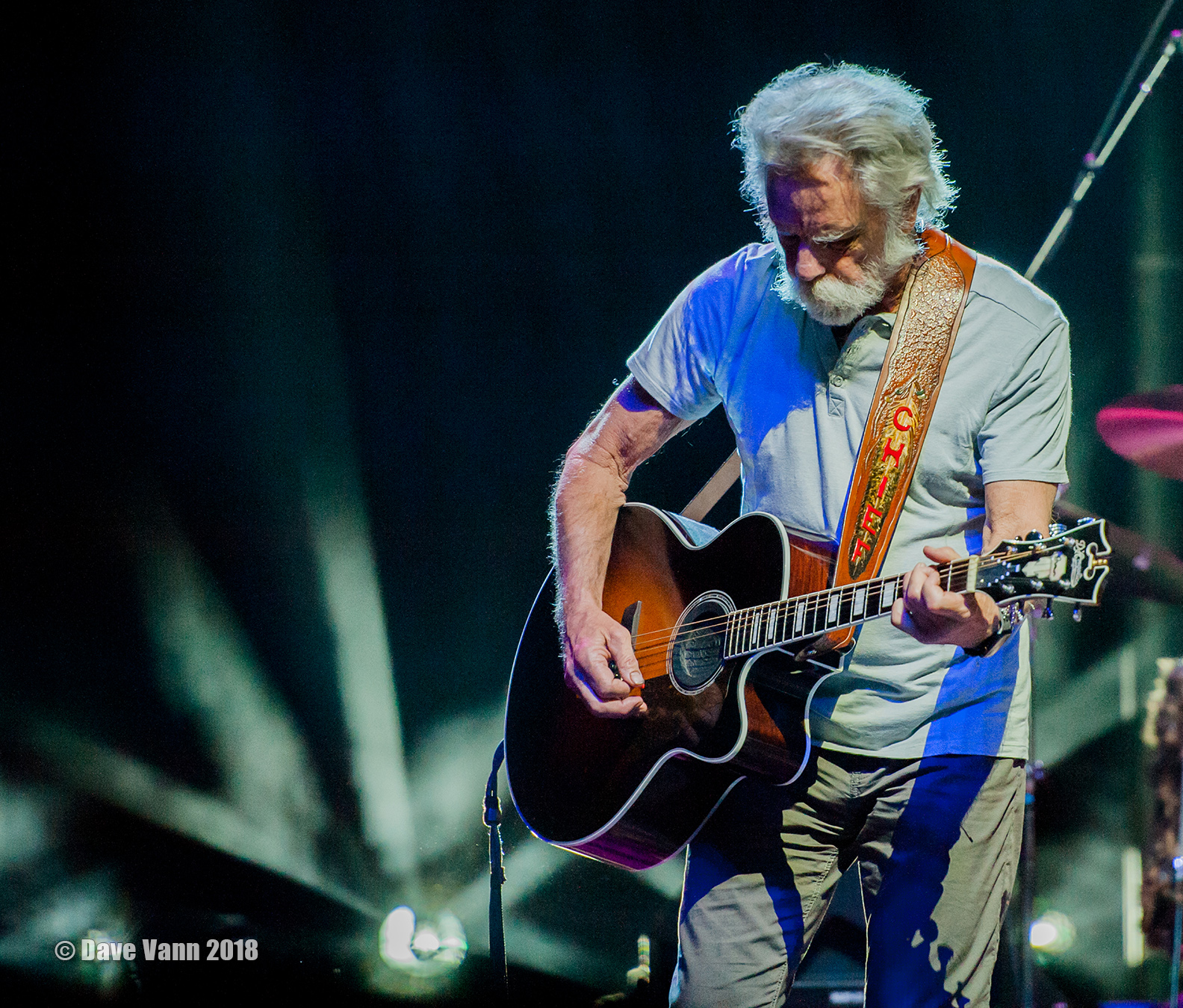 Bob Weir and Wolf Bros joined forces with bagpiper Jori Chisholm for a memorable night at Seattle's historic Moore Theater on October 23, 2018.
First off, we all love a Bob side project—the more the merrier—I mean, what's not to love, you get an intimate experience with one of the most iconic musicians in America, with Don Was and Jay Lane coming in as the Wolf Bros, and Jori Chisholm on bagpipes, (click here for a full interview with Jori), it was bound to be a great show.
Let's talk about the Was factor for a second. You ever look at the list of albums Was has produced? You could just tell a friend to rattle off the first ten artists that come to mind and he's probably produced records for half of them. Was has influenced generations of music, and been friends with Bob for ages.
So here we have Bob Weir, on the bus since age 16 (and having just celebrated his 71st birthday to kick off this tour about a week before), who's made it clear that the music has a life of its own, that it never stops. And Don Was, a man who has produced records for everyone from Elton John to The Rolling Stones, finally hitting the road together—and not without the support of long time friend and compatriot of Bob's, Jay Lane, who you know from Rat Dog and Furthur.
Yeah, this whole Wolf Bros thing is something special… and then there's the bagpipes.
"Bob's been into bagpipes forever," according to piper Jori Chisolm, who joined him on stage for 'Lay My Lily Down' and 'Wharf Rat,' adding a unique tonal depth to both songs. We caught up with Jori before the show, and you can read the full interview here.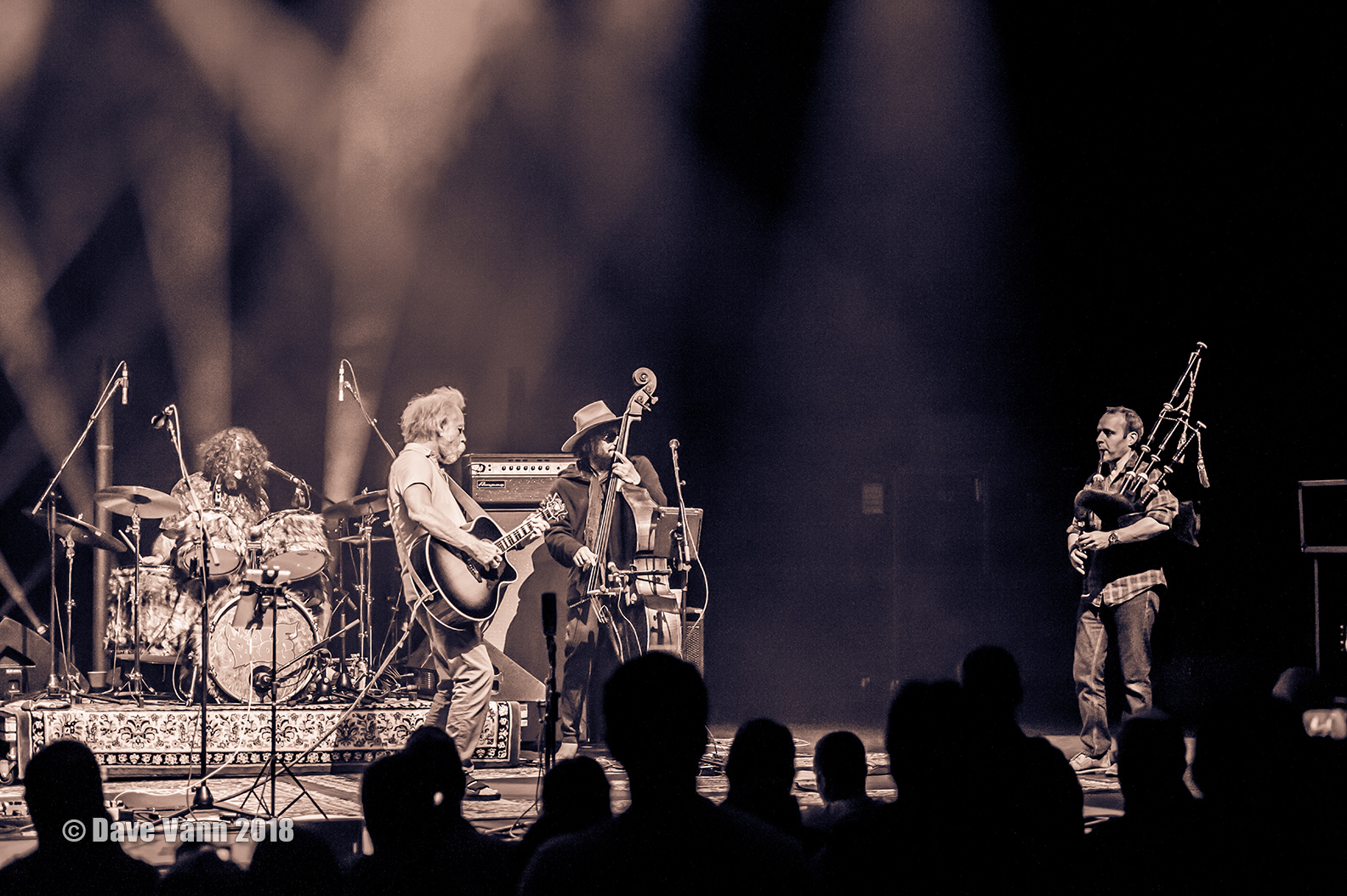 I was excited to hear Jori with Wolf Bros, but also to see Bob Weir and Don Was do something they had been talking about for years.
These guys have shaped the musical landscape of America, and it's powerful to see them together.
Long story short, I've never heard The Moore cheer like that and I've lived in Seattle all my life. This was Seattle's chance to get some face time with Bobby, and they loved it.
From the first notes of 'Scarlet Begonias,' the energy that comes with the Dead started filling the room and it kept going all night, climaxing when we erupted in song during the 'I Know You Rider' closer.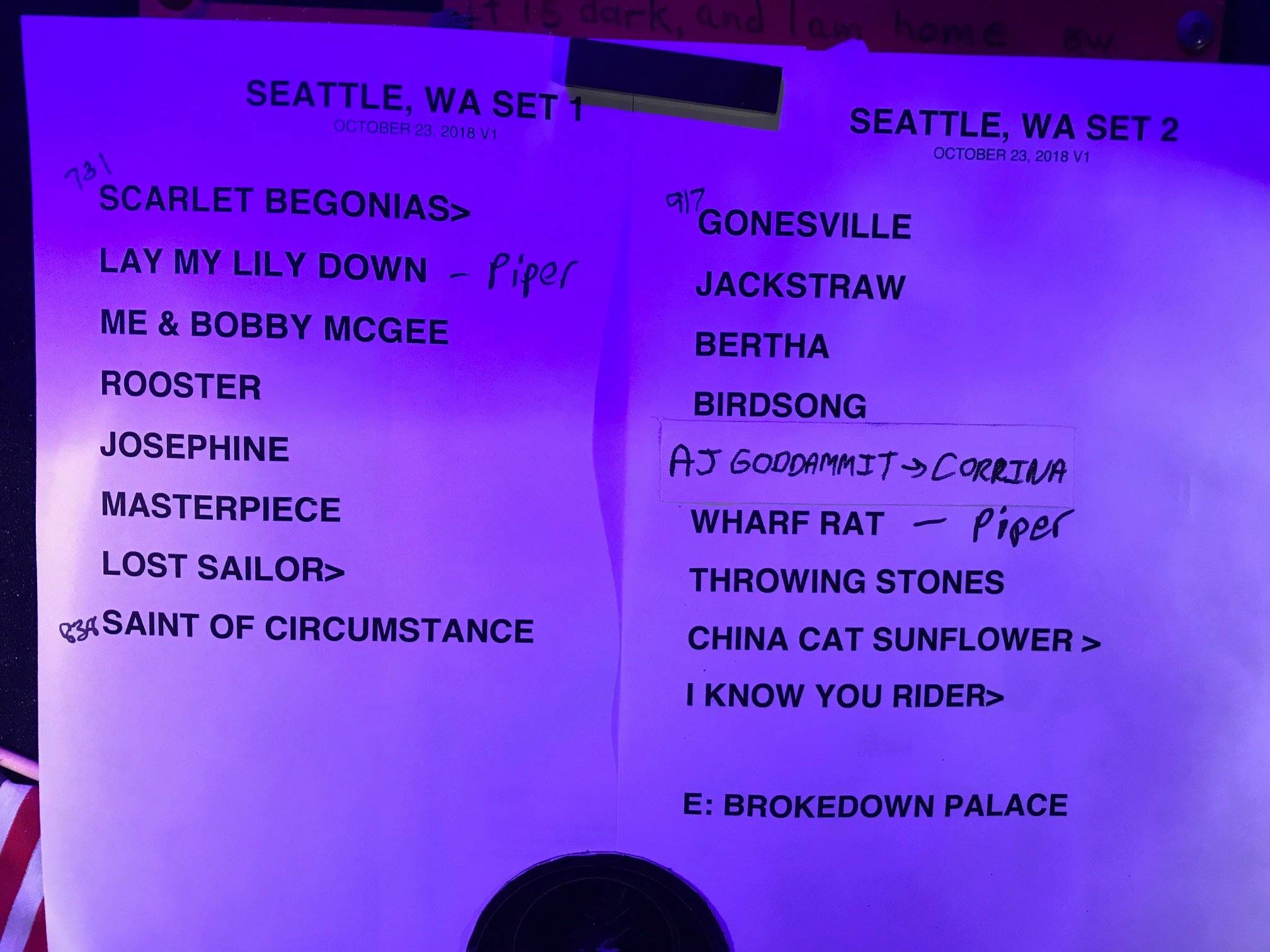 Bob, Don, Jay, and Jori carried the setlist through songs that have become personal to so many of us. Songs that have grown to say so much about our lives, and kept us on the road from one day to the next—And it sure meant a lot to hear them in close quarters, surrounded by friends.
Well anyway, last night I was just grateful to be a part of the bigger process. Bob Weir and Wolf Bros, I want to thank you, for a real good time.
More great photos by Dave Vann below.