Ninety miles north of the big city, progressive bluegrass band The Infamous Stringdusters closed down the first leg of their winter tour with a small town throwdown at the Wild Buffalo in Bellingham, WA on January 27, 2019.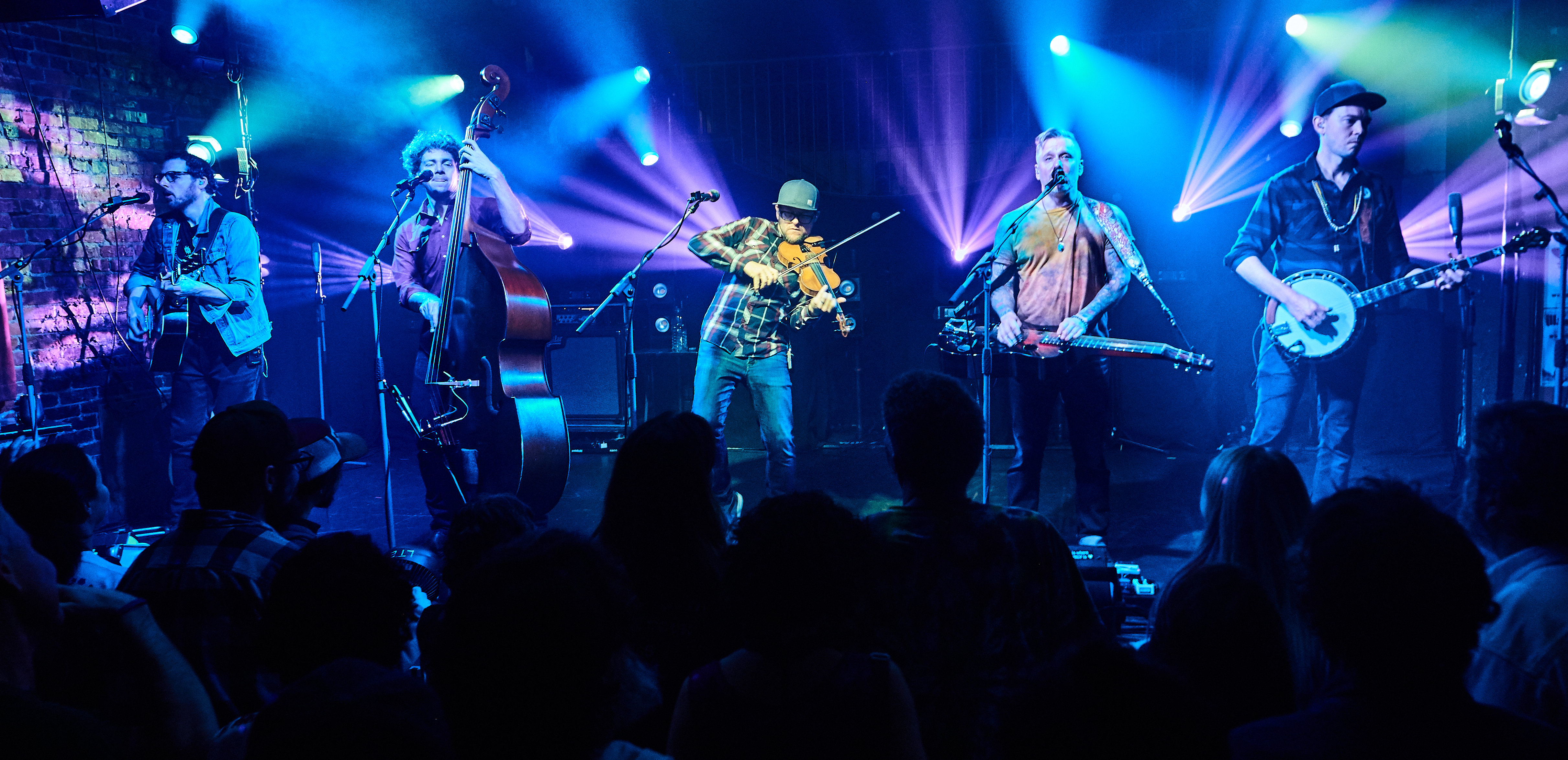 The Stringdusters' "Gravity" > "Terrapin Station" (Lady with a Fan) tease > Daft Punk's "Get Lucky" was a mesmerizing sequence that defined the Stringdusters' inherent courage to push the boundaries of their own music.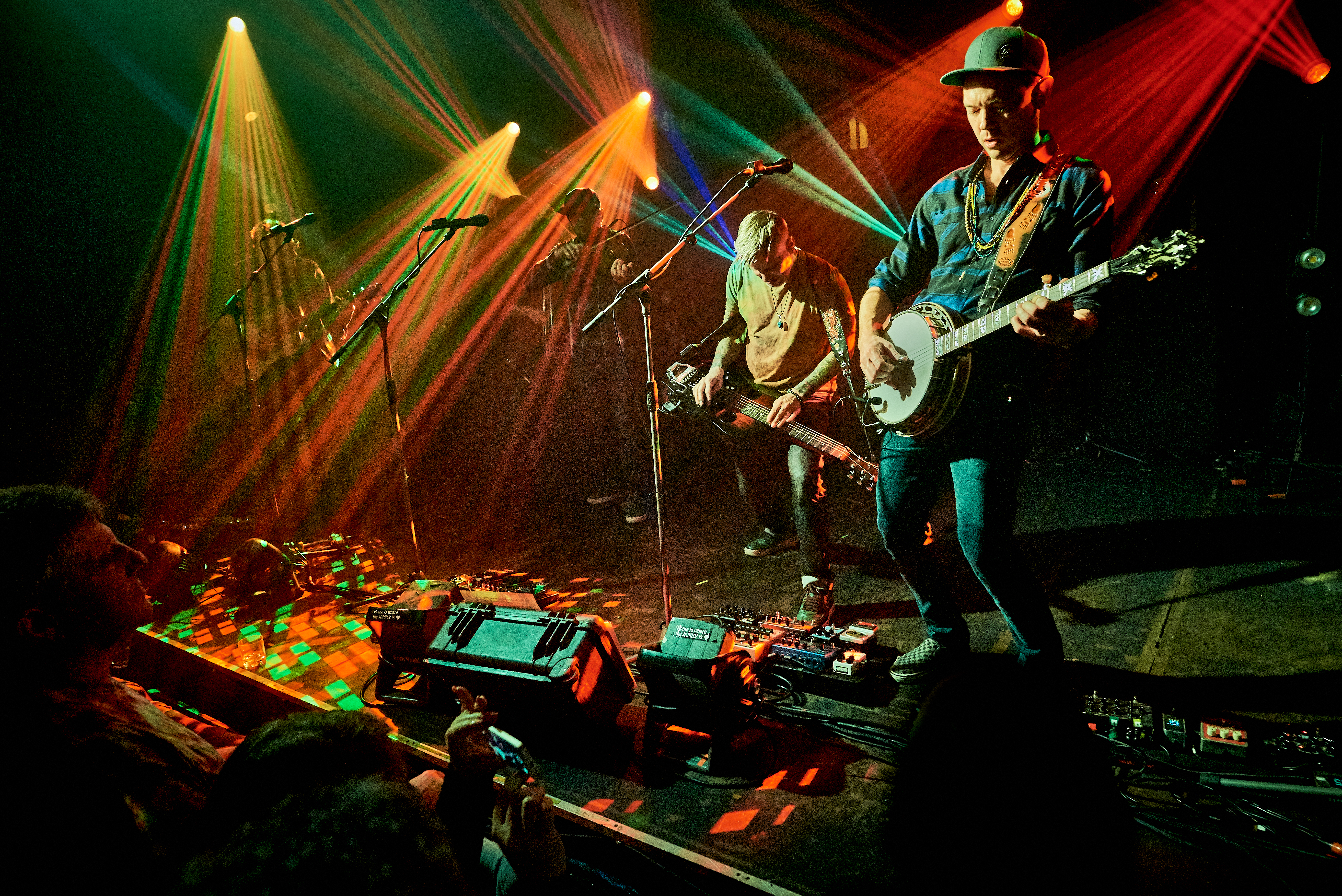 Phish cover "Free," featuring vocals and powerful bass line by Travis Book, led into Dusters classic "No More to Leave You Behind."
Jeremy Garrett took the opportunity to use an effects pedal to alluringly warp his fiddle sound, communicating back and forth with the impressive dexterity of Chris Pandolfi on banjo.
At this point the Dusters left the traditional bluegrass world, and the stage was set for a second set of exploratory jams.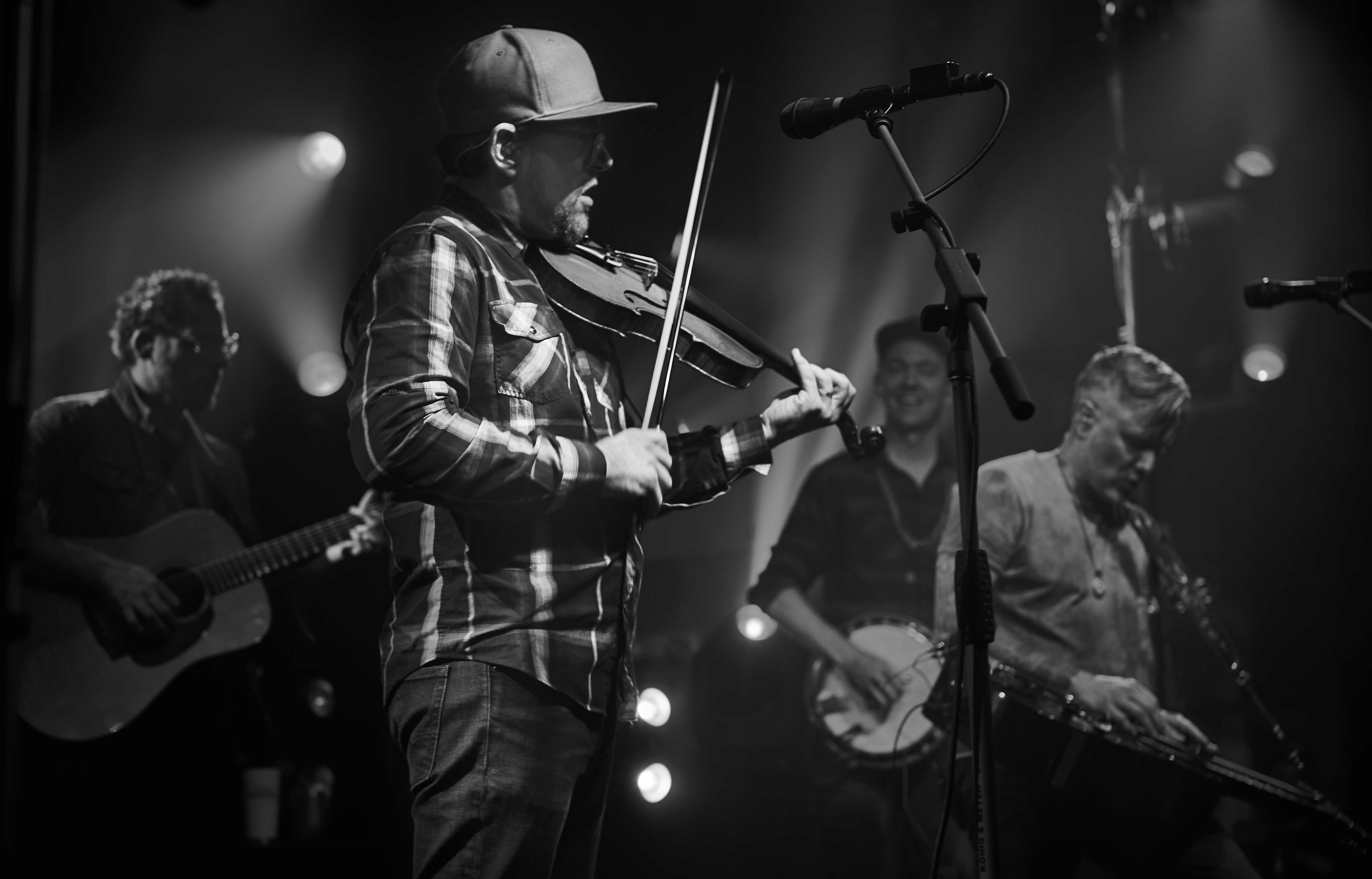 The "My Destination" jam was absolutely metal. Dobroist Andy Hall's ability to shred was on display — an idiosyncrasy that audience members also gushed over in Seattle.
[Read our coverage of the Stringdusters' show in Seattle here.]
Guitarist Andy Falco moved his fingers up and down the fretboard with lightning fast acuity during, "Destination," showing the audience that Hall isn't the only one who can thrash, and proving that genre-bending isn't some sort of liberal myth.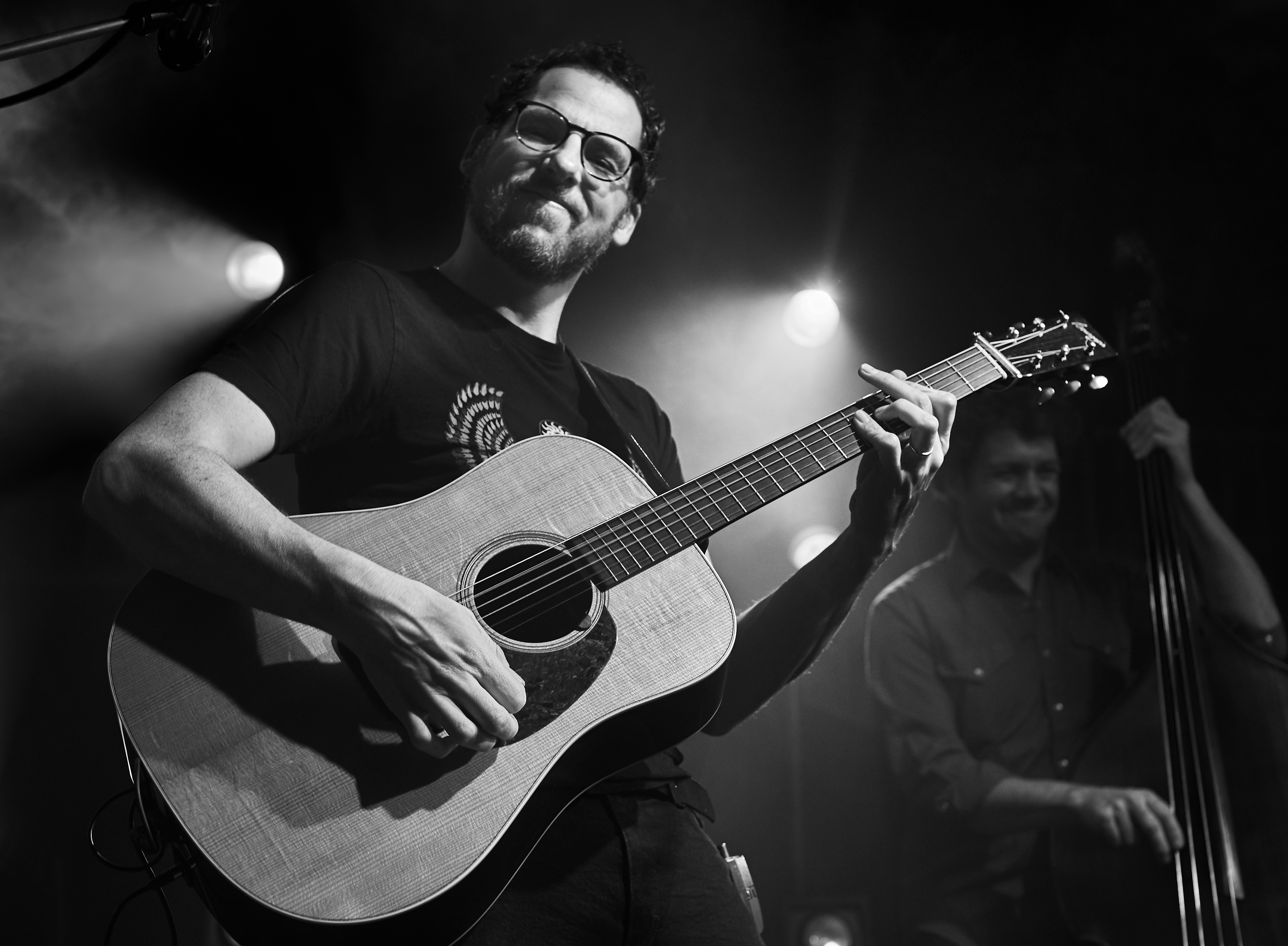 Like the previous night in Seattle, the Stringdusters closed the set with a Grateful Dead cover- a twangy Tennessee Jed with rousing, bluesy vocals courtesy of Garrett.
The small town crowd roared with the same deafening level of applause as in Seattle the night before. No matter the venue, these guys know how to read a crowd and deliver.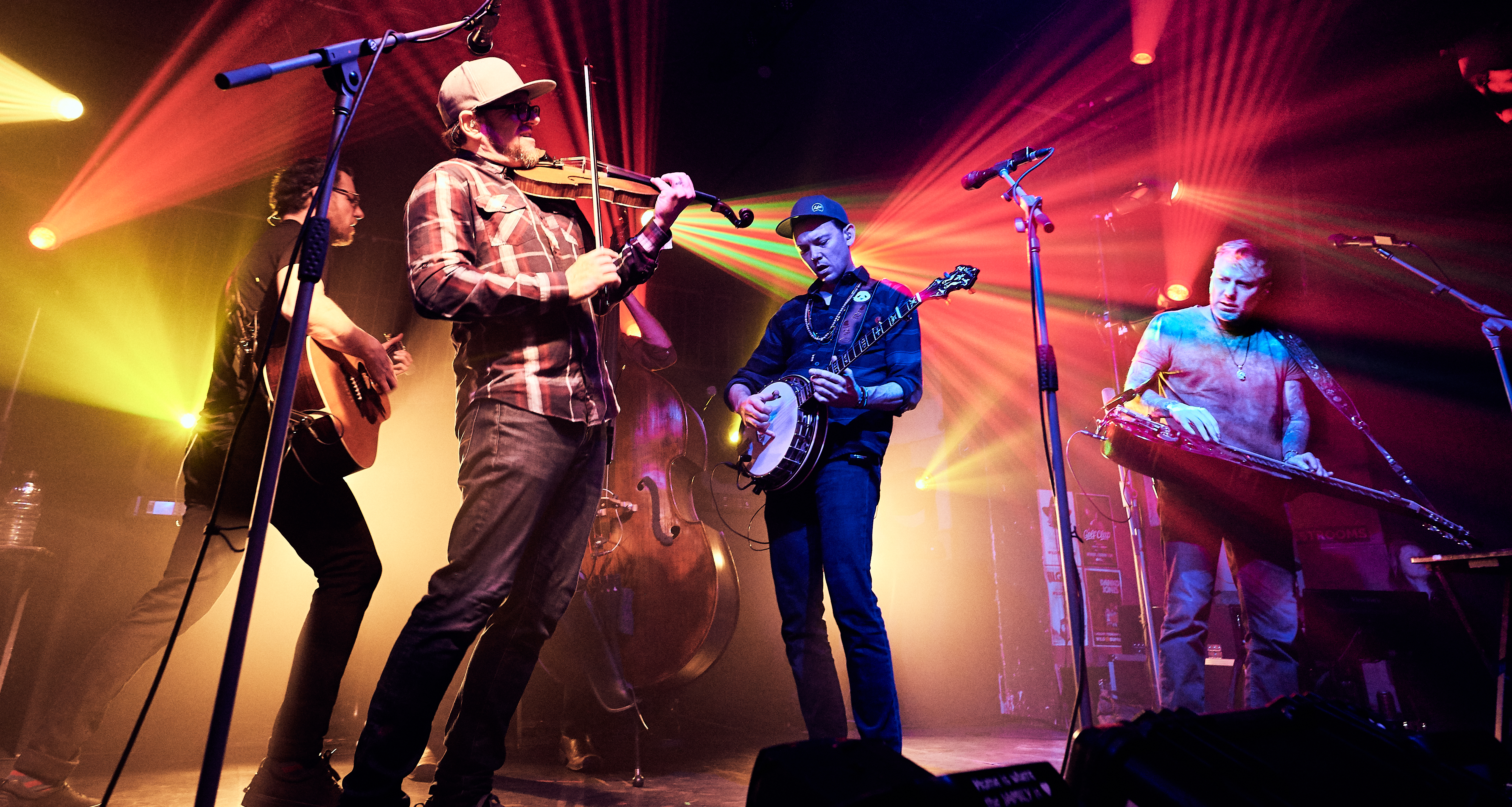 Overall, the Stringdusters have the musical experience necessary to delve into unknown territory. They know each other well enough to build a jam as far as it will go — then suddenly drop the tempo.
It's like going from 0 to 60, then slamming on the breaks.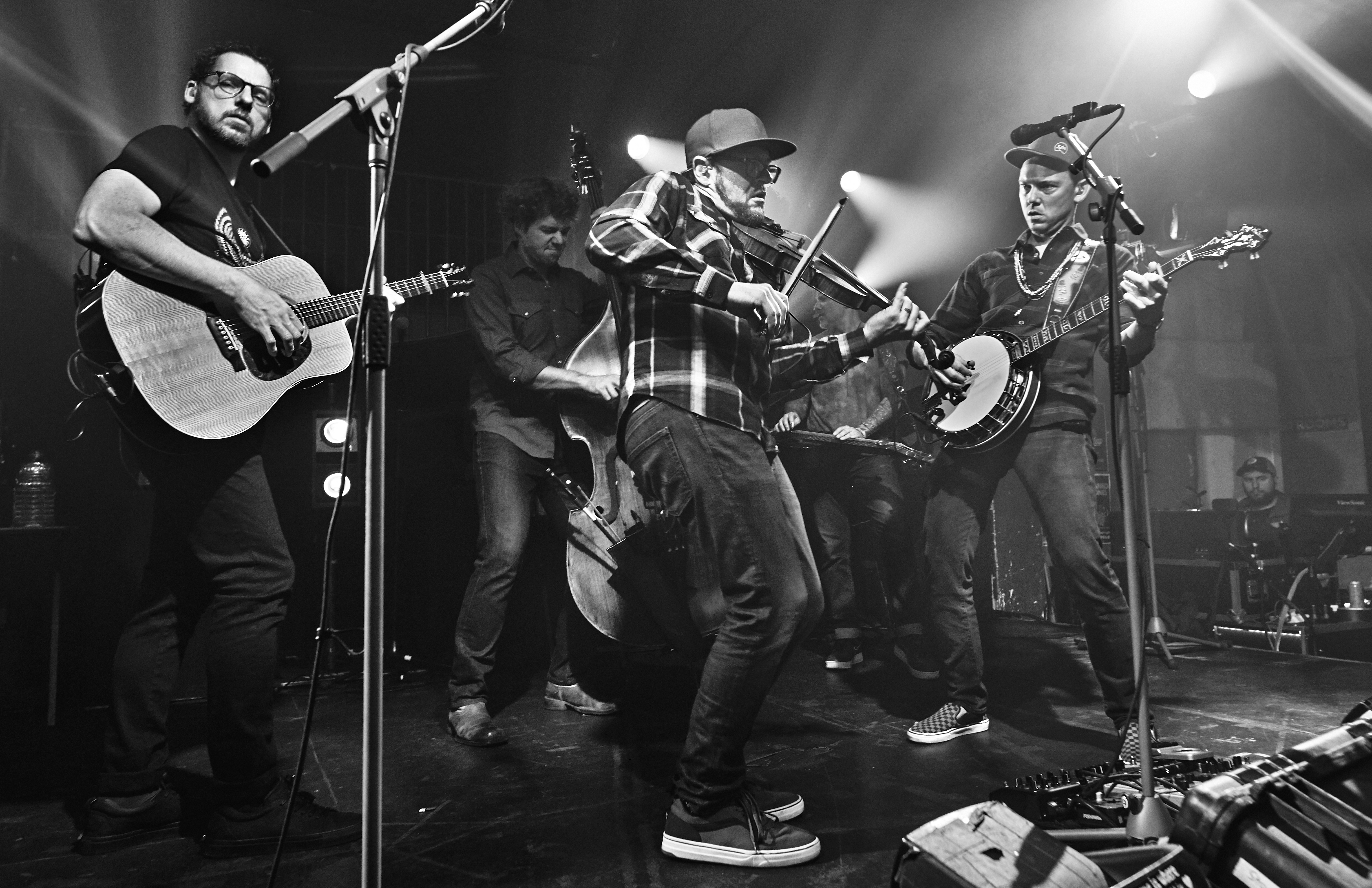 As you're catching your breath and holding onto that roof handle for dear life, they're cruising in the cool down lane with one hand on the steering wheel — in control the entire time — and we were just along for the ride.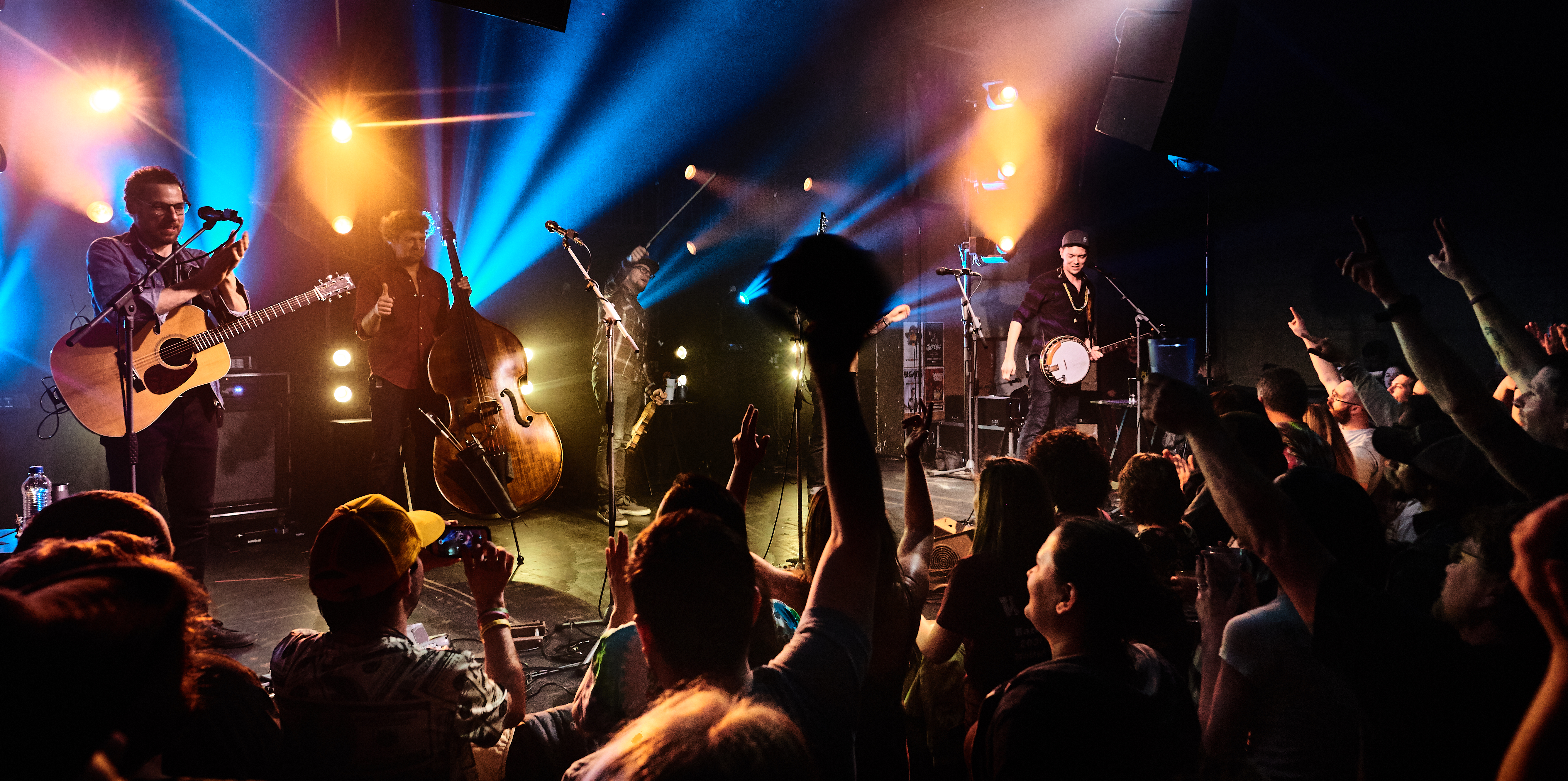 The Infamous Stringdusters
27 January 2019
The Wild Buffalo- Bellingham, WA
Set One:
Sentenced To Life With The Blues
Hobo Blues >
Gravity * >
Get Lucky
Places I've Been
I Am A Stranger
Free >
No More to Leave You Behind
Set Two:
Don't Mean Nothin % >
My Destination
Vertigo
How Far I'd Fall For You >
By My Side >
Tragic Life
Just Like Heaven
Let It Go
Fearless >
High Country Funk >
2001 >
Tennessee Jed
Encore:
Rise Sun
* Terrapin Station tease
% Death Trip tease
Click here for full audio, recorded by Eytan Bernet.