Out of Stillwater, New Jersey, jamgrass veterans Railroad Earth (RRE) rolled into Seattle's Neptune Theater on December 29th, 2018 to close out a year full of peaks and valleys, made especially difficult with the passing of their talented multi-instrumentalist Andy Goessling.
In the shadow of losing someone great, Railroad Earth is not trying to simulate the sound of Goessling, but instead are re-inventing themselves with new beginnings. With the regular addition of Matt Slocum on keys, Railroad Earth is creating a sound and identity that Goessling would surely be proud of.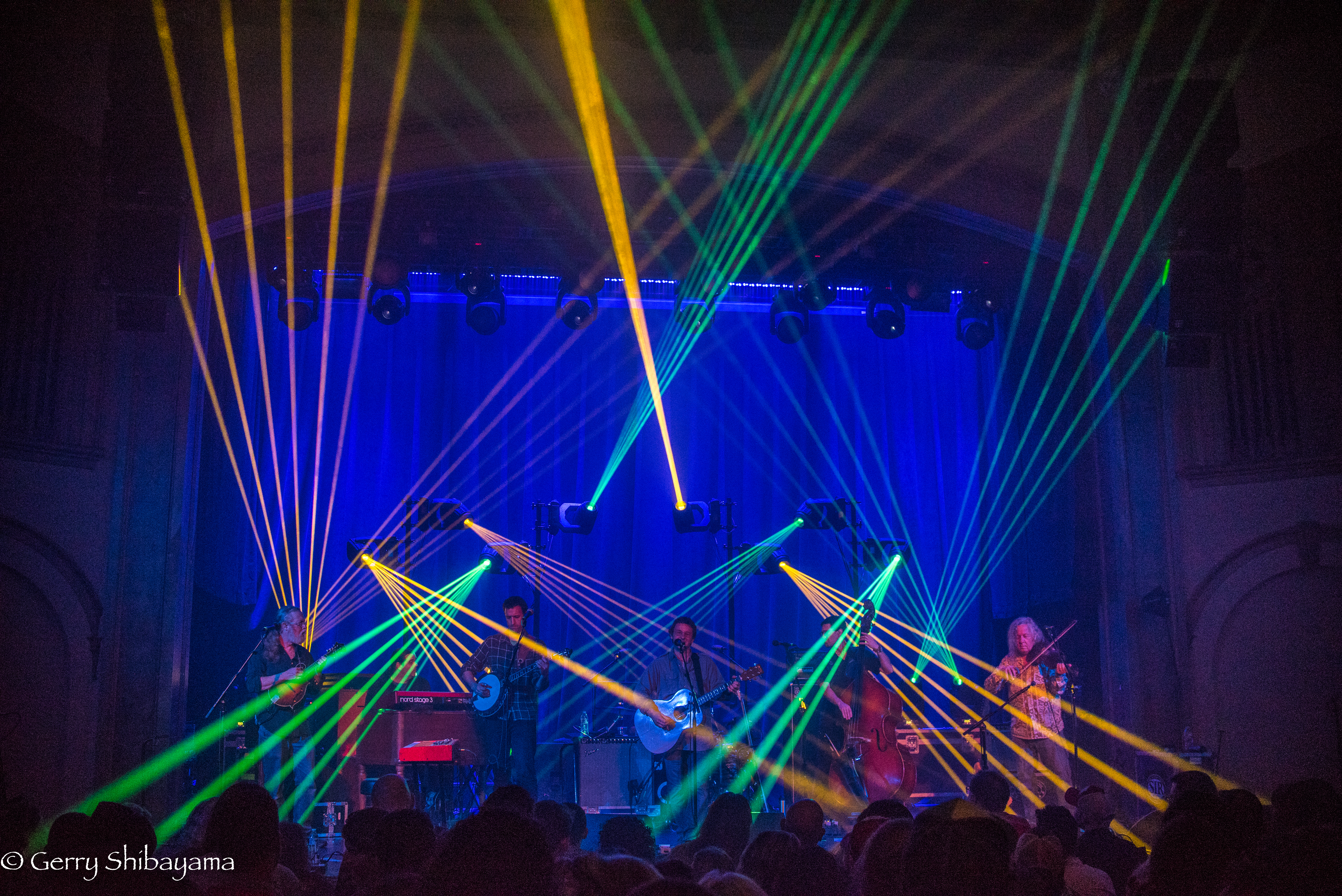 Railroad Earth is a band that does not just play, they soar. Their full sound, imaginative songwriting, and emotive vocals invoke sublime imagery and spiritual energy, transporting audience members to other worlds. Like being sucked into a novel about grand adventures through foreign lands, RRE captures audiences by telling epic stories through their music.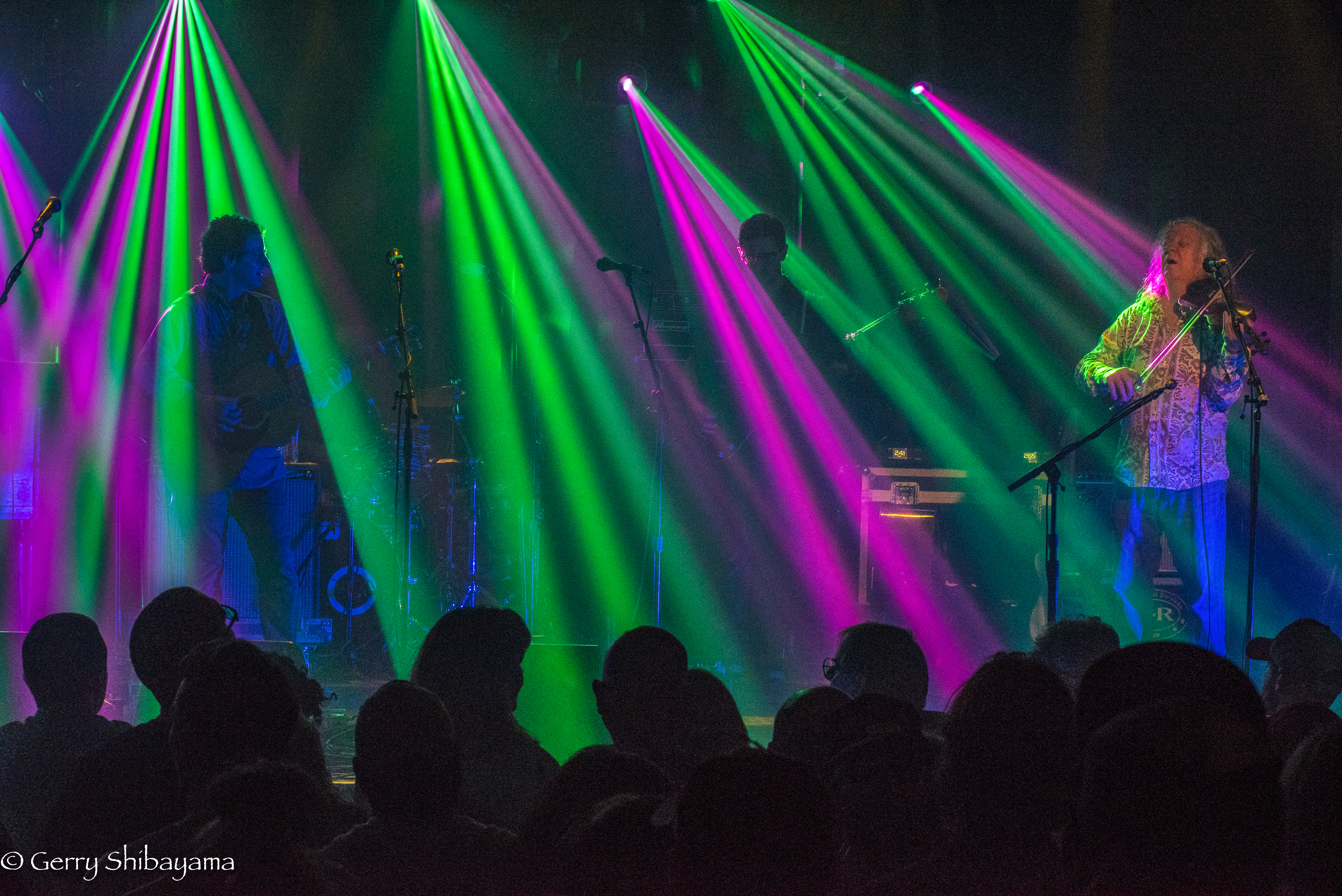 Speaking of novels, the six-piece kicked off the night with, "Black Elk Speaks." They were quick to unleash their individual talents, with fiddler Tim Carbone delivering an elevated solo during, "Just So You Know."
The charismatic bass intro and outro provided by Andrew Altman on, "The Good Life," with an expressive solo filling delivered by Carbone and mandolinist John Skehan, hugged the audience like a snuggie made of sound. Then, like a Brownian motion model, the jaunty chop of, "Bread and Water," (the lyrics of which also relay the most positive hangover instructions ever) had the audience bobbing around in an unpredictable, yet cathartic, fashion.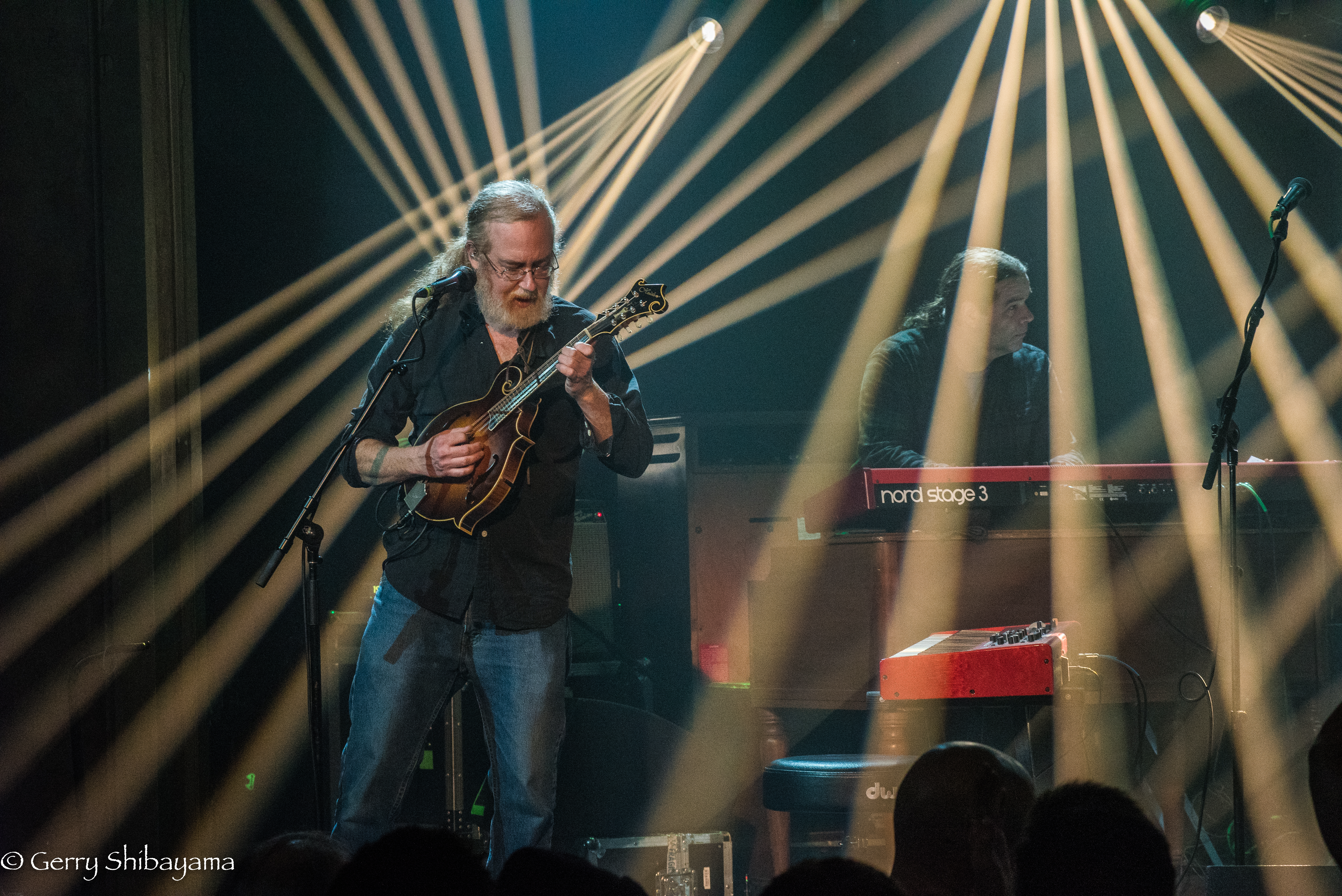 The slow, primal drum intro by Carey Harmon with other instruments gradually folded-in on, "Ravens Child," reflected a different side of RRE's style- patient, reflective, and slow-building.
The band was joined by Erik Yates of Hot Buttered Rum on banjo for several songs. The playful back and forth between Yates, acoustic guitarist and lead vocalist Todd Sheaffer, keyboardist Matt Slocum, and Skehan during, "Donkey for Sale," was a perfect way to close the first set.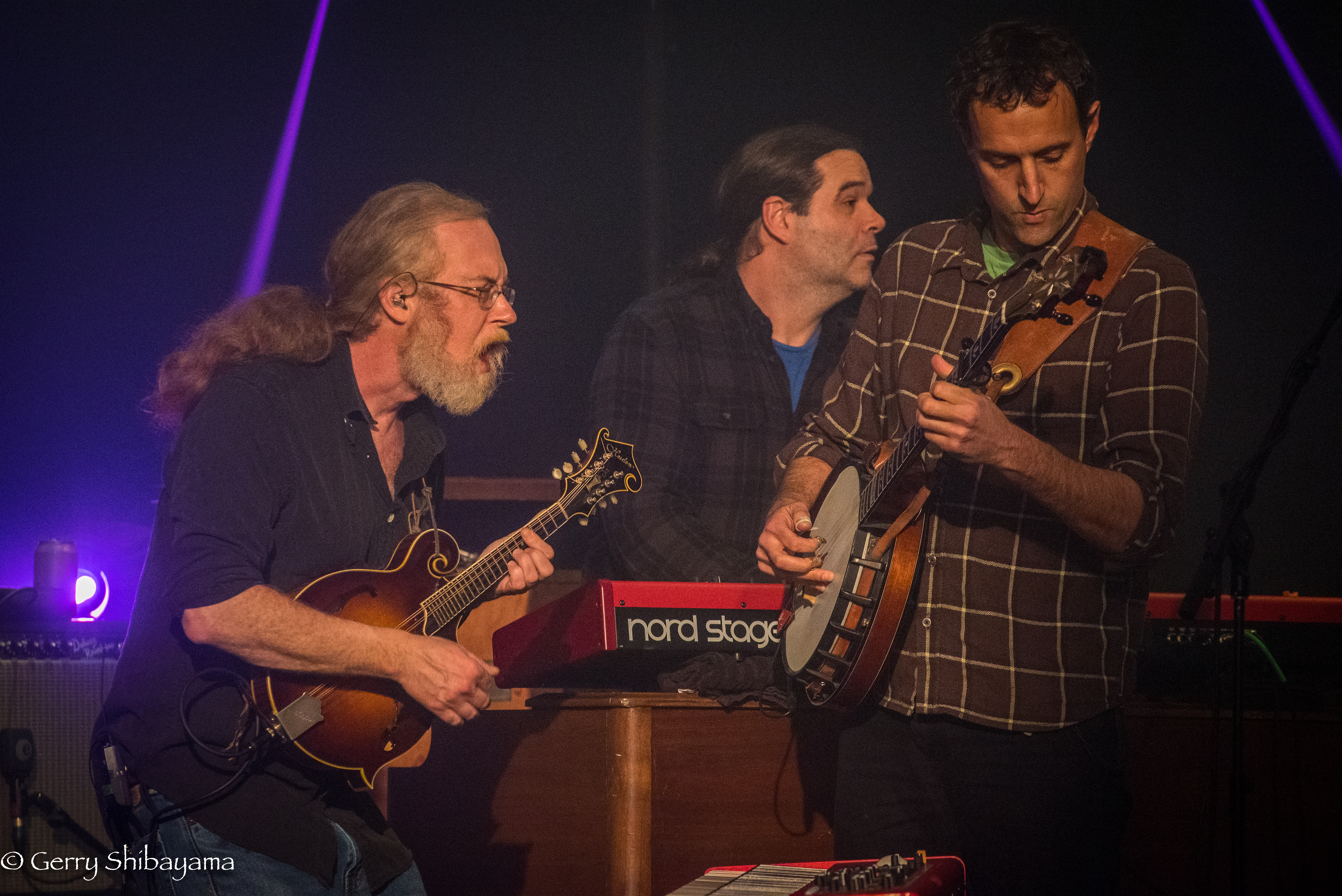 The second set was sparked by foot-stomping and singalong friendly, "Cold Water," the energy building further with, "Luxury Liner."  Then, the piece de resistance, the song that gets hoots and hollers from the very first guitar riff, "Long Way to Go": an inspiring RRE anthem that captures hearts, minds, and voices.
Later in the set, timed to a light show featuring the iconic stained-glass windows encircling the floor of the Neptune, the drum-driven and powerful, "Goat" into a "1759," complete with a jazzy flute solo courtesy of the multitalented Yates, further enlivened an already moved crowd. They closed the second set with a joyful, "Birds of America," the colorful birds in the audience still having an absolute blast.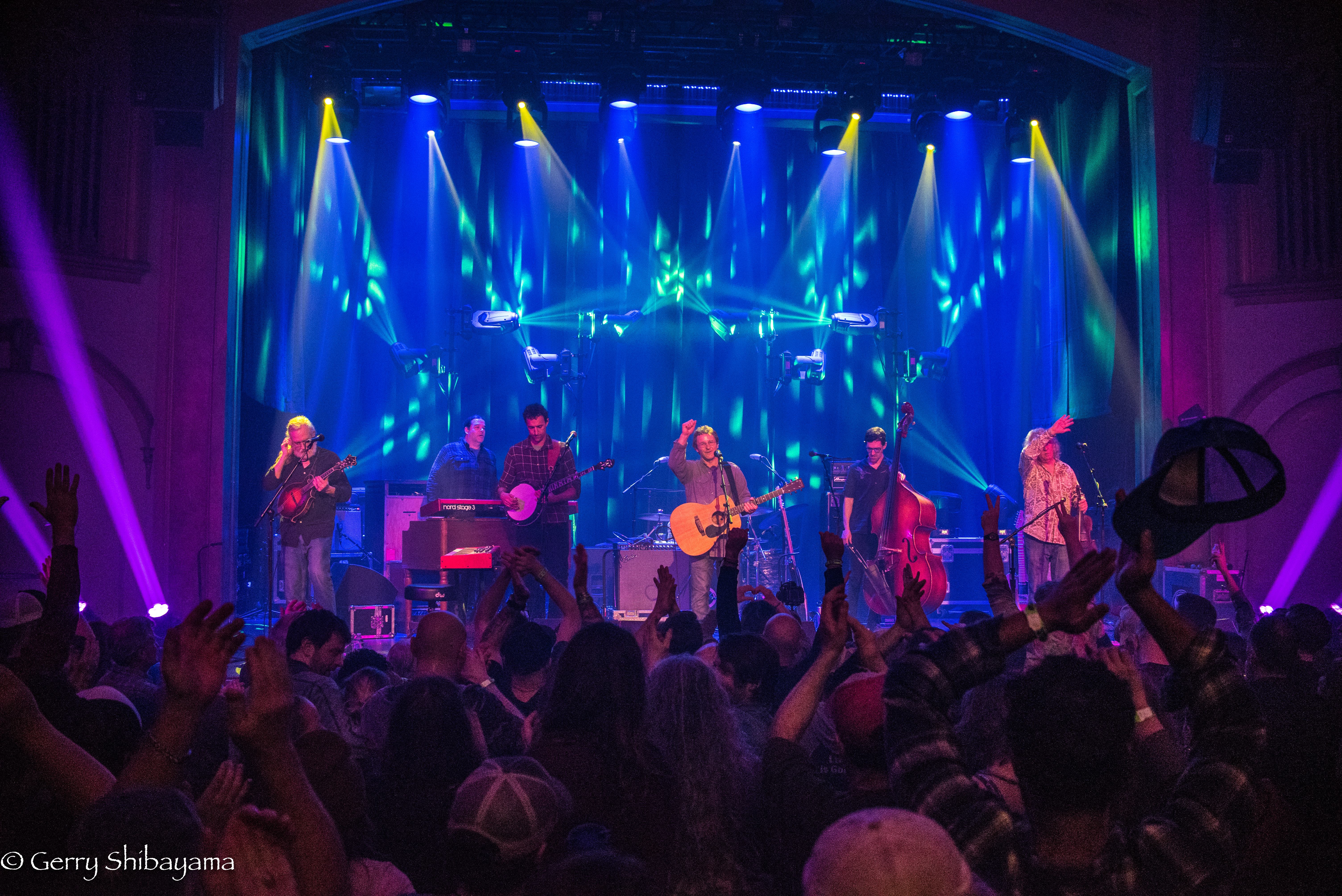 Railroad Earth encored with an emotional, "Give That Boy A Hand," dedicated to friends and crewmembers lost in 2018. "All of those miles, with you my old friend. Lost for so long, found in the end."
This affectionate gesture reflects the personality of Railroad Earth fanbase, a community of peaceful and positive folks who make warm company on a Saturday night.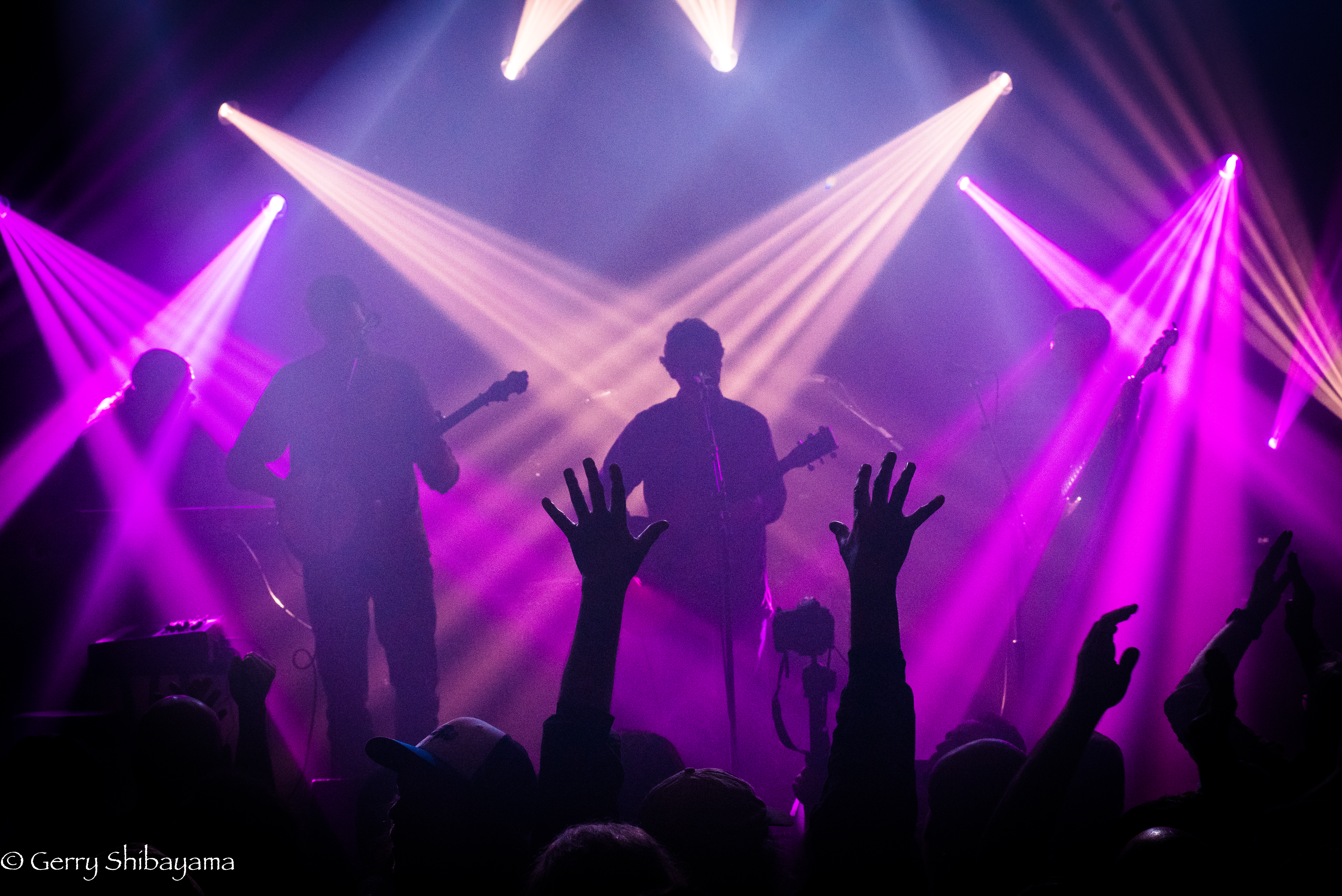 My takeaway from Railroad Earth's musical narrative? No matter how many times the years march on, how many times we reinvent ourselves, we all still have a long way to go.
Earlier in the evening the Shook Twins opened the night with their trademark eclectic style, adventuring into Americana, disco, and even rap. Hearing beautiful twin voices harmonize is not only powerful, but also something that, statistically, you do not get to hear very often. Certainly, our odds felt good for the rest of the night.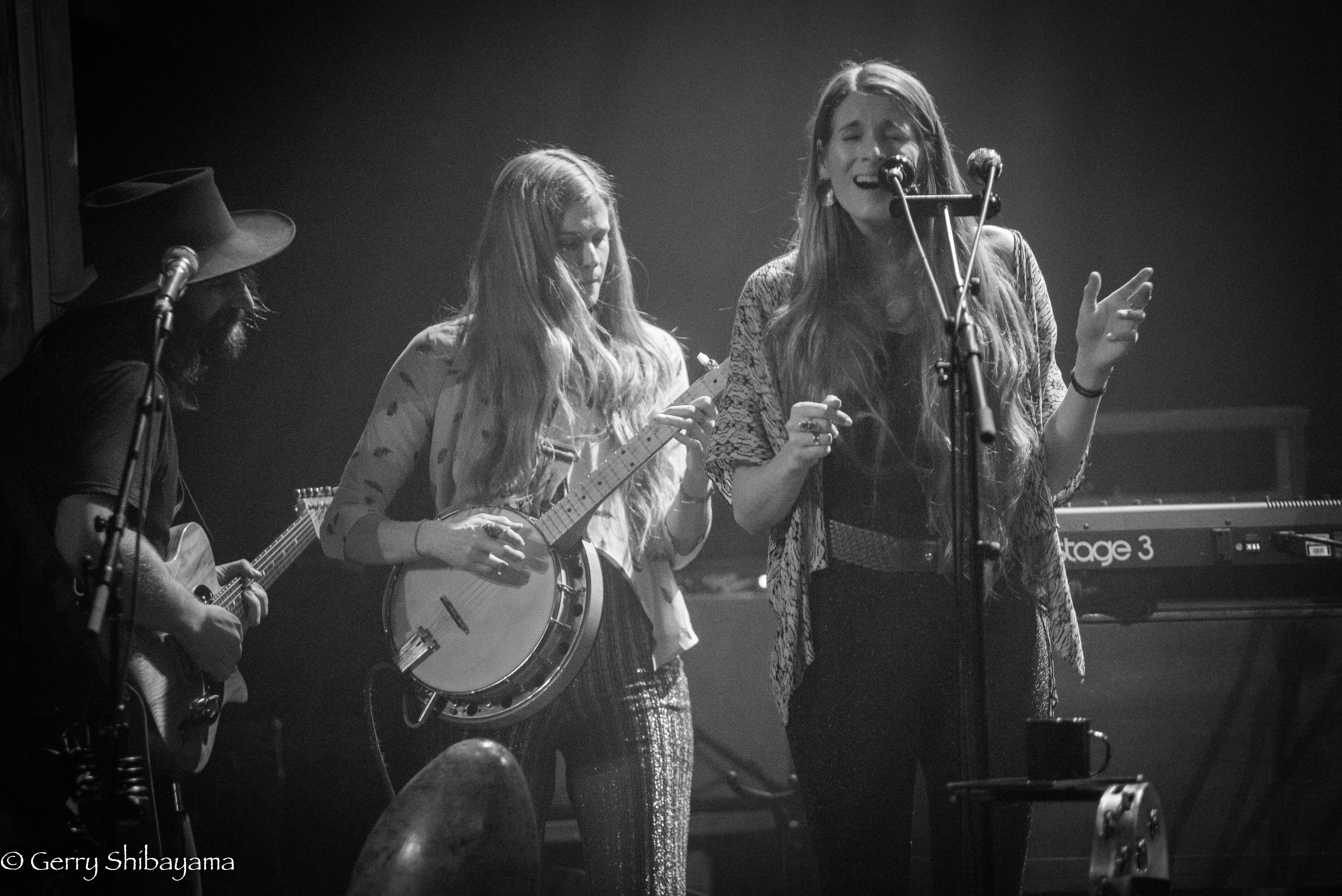 December 29, 2018
The Neptune Theatre
Seattle, Washington
Support: The Shook Twins
Railroad Earth:
Set 1:
Black Elk Speaks
Just So You Know
The Good Life
Bread and Water (A)
Happy Song (A)
Ravens Child (A)
Potter's Field –> (A)
Lone Croft Farewell (A)
Donkey for Sale (A)
Set 2:
Cold Water –>
Luxury Liner
Long Way To Go
Old Dangerfield (A)
Said What You Mean (A)
Goat –> (A)
1759 –> (B)
Birds of America
Encore:
Give That Boy a Hand (A)
NOTE: This show featured Matt Slocum on keyboards
(A) with Erik Yates on banjo
(B) with Erik Yates on flute
Click here for full audio of the show, taped by John Hermsen.