I had the chance to talk with bagpiper Jori Chisholm about his history with Bob Weir and his experience playing with him.
After we talked I was left thinking about how rare and beautiful it is to learn about the friendships and histories behind a guest performance.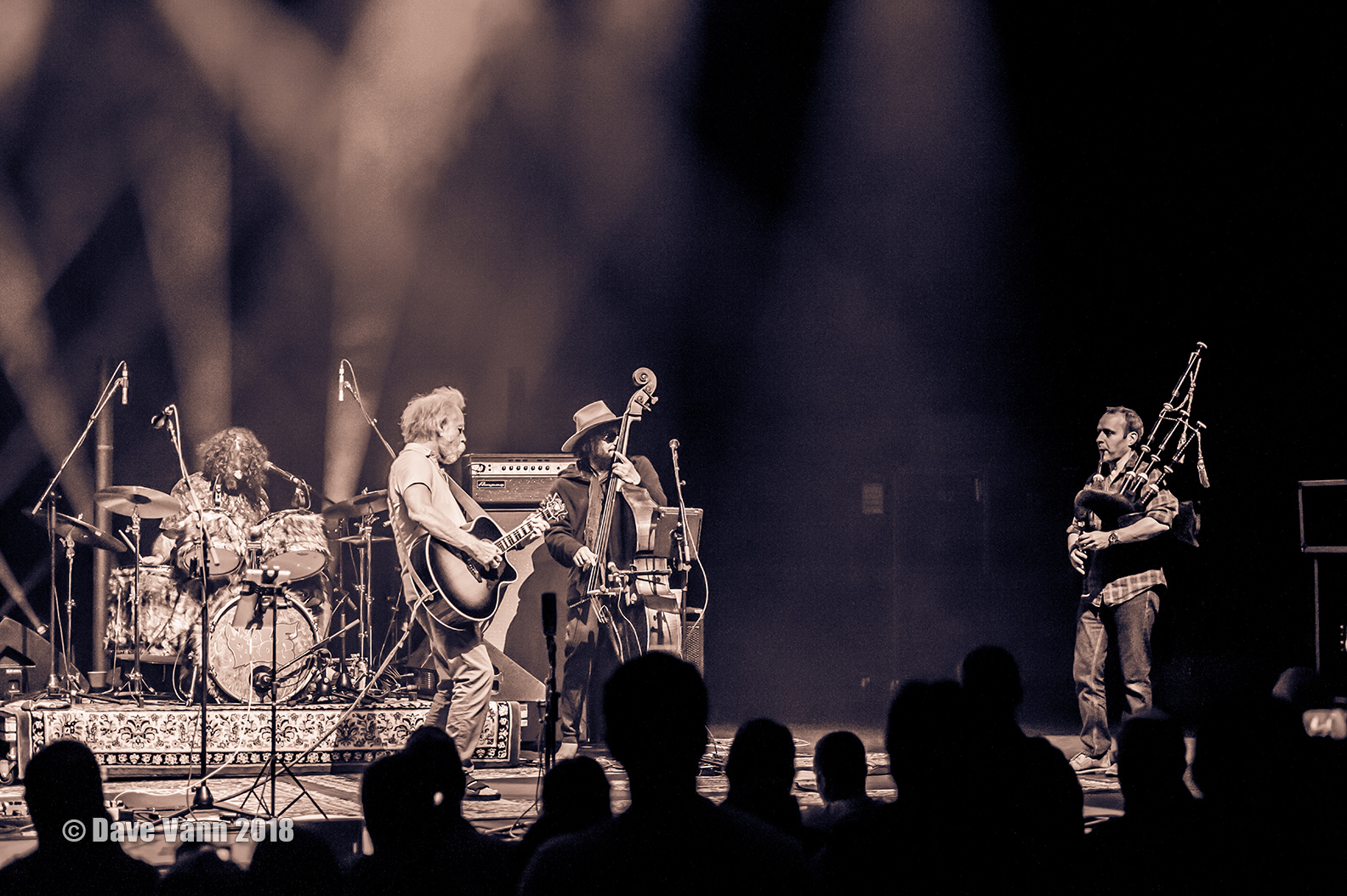 [Interview with Jori Chisholm, Special Guest at the Bob Weir and Wolf Bros show at Seattle's Moore Theatre, Conducted by Killy Nichelin]
HOTJ:  So Jori, how did you first come to meet Bob Weir?
Jori Chisholm: I met Bob through a mutual friend and musician named Ed Littlefield, Jr. Ed is in a band called Marley's Ghost, and I've known him for years. He also plays bagpipes, which is how we met, and Ed and Bob went to school together as kids.
In fact, I piped at Ed's wedding and Bob was the wedding officiant .
HOTJ:  Wow! Can you give me an idea of when all this is happening?
Jori Chisholm:  It's gotta be 10 or 12 years ago? Let's see I played with Bob and Rat Dog here in Seattle at the Moore in 2007, and when I had met Bob and he'd heard me play, he told me that it had always been his dream to do Wharf Rat with the bagpipes and I though wow.
I guess Bob's always been a fan of the pipes, and he said he'd always wanted to bring the sound of the bagpipes into Wharf Rat. So, I put that in the back of my mind, and then maybe a year or two later he just called me out of the blue.
He said, "Hey we're coming to Seattle, let's do that Wharf Rat thing," and I said, "Okay."
I looked up the tune and got as many recording as I could, and started working up where my parts might be, and it was super fun. There wasn't much rehearsal, so I was glad I had done my homework and studied the tune to figure out what I could do, plus I had to be on my toes and just follow the jam.
It was a really fun night and so memorable to me, so when the opportunity came up to play with Bob Weir and Wolf Bros tonight, I was really excited to do it.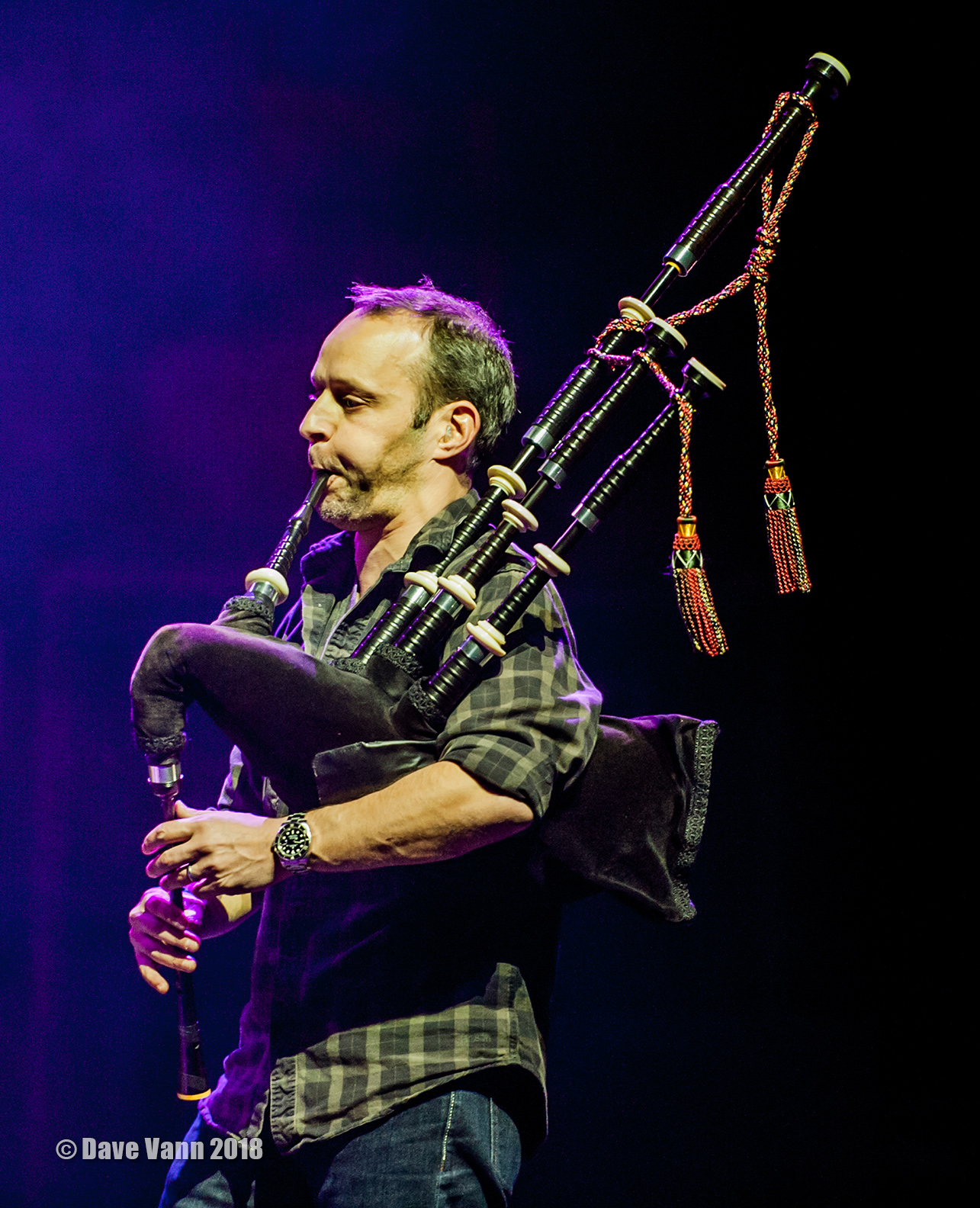 HOTJ:  Wharf Rat is my favorite dead tune, I can't wait to hear it with pipes! So how tonights performance come about?
Jori Chisholm:  I saw Bob socially over the summer and he mentioned that he was coming back to Seattle, and I said okay, you want to do something again? And he said absolutely.
HOTJ:  Tell me a little bit about your background and how you got into bagpipes?  We don't meet to many pipers with international awards.
Jori Chisholm: Well, I started playing when I was a kid, I always have loved the sound of the pipes, and it was the sound that made me want to play. I grew up in lake Oswego, outside of Portland, Oregon, and found a bagpipe teacher and started taking lessons.
Then I started competing at events like the Highland Games and Scottish festivals, and got pretty good at it, and always figured I'd have a day job and just do bagpipes as a serious hobby, but after college I thought I'd take a shot at bagpipes as a full time profession, and that's what I've been doing for over 20 years.
I compete internationally and have won the US Gold Medal Piping Championship 4 times, and then every year I go to Scotland and compete in the top competitions over there–so I've won lot's of awards!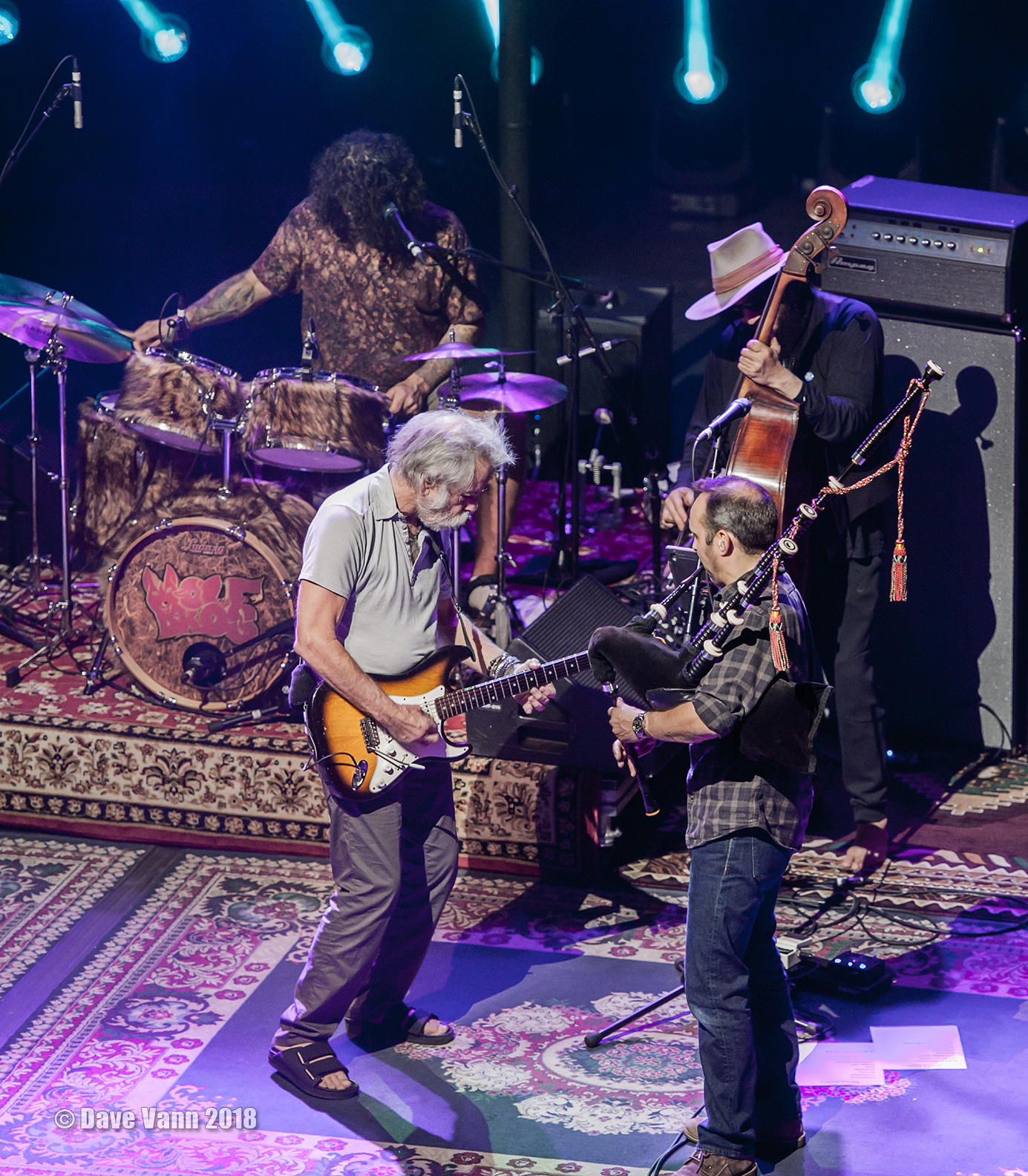 HOTJ:  What a rare talent Jori, that's awesome. Tell me a little more about your friendship with Bob. He's such a legendary music icon, what is it like being friends with him?
Jori Chisholm:  He's just a really cool, down to earth, thoughtful guy—obviously super talented and famous as a musician, but I when I met Bob I wasn't a big Grateful Dead fan yet, so I wasn't star struck the way some people would be, and I met him through a dear friend.
Another thing that's interesting is that my friend Ed piped at Bob's wedding, so it's come full circle. He wore a kilt for his wedding and Weir is a Scottish name so I believe his heritage is Scottish, and he's been a fan of bagpipes forever.
I'm just lucky to play an instrument he really likes, and that it's something I'm good at.
It's been very exciting for me to get this chance to play with Bob again, and it's just super fun playing with him, and it's such a different experience for me to have that one night of being a rockstar and being a part of Bob's band for a night. It's been really exciting for me.
HOTJ:  If people want to see you perform, what's the best way to catch you in action?
Jori Chisholm:  My Facebook page, Jori Chisholm and my website, www.bagpipelessons.com, and that has information about all my teaching, and also about how to contact me, and where I'm performing.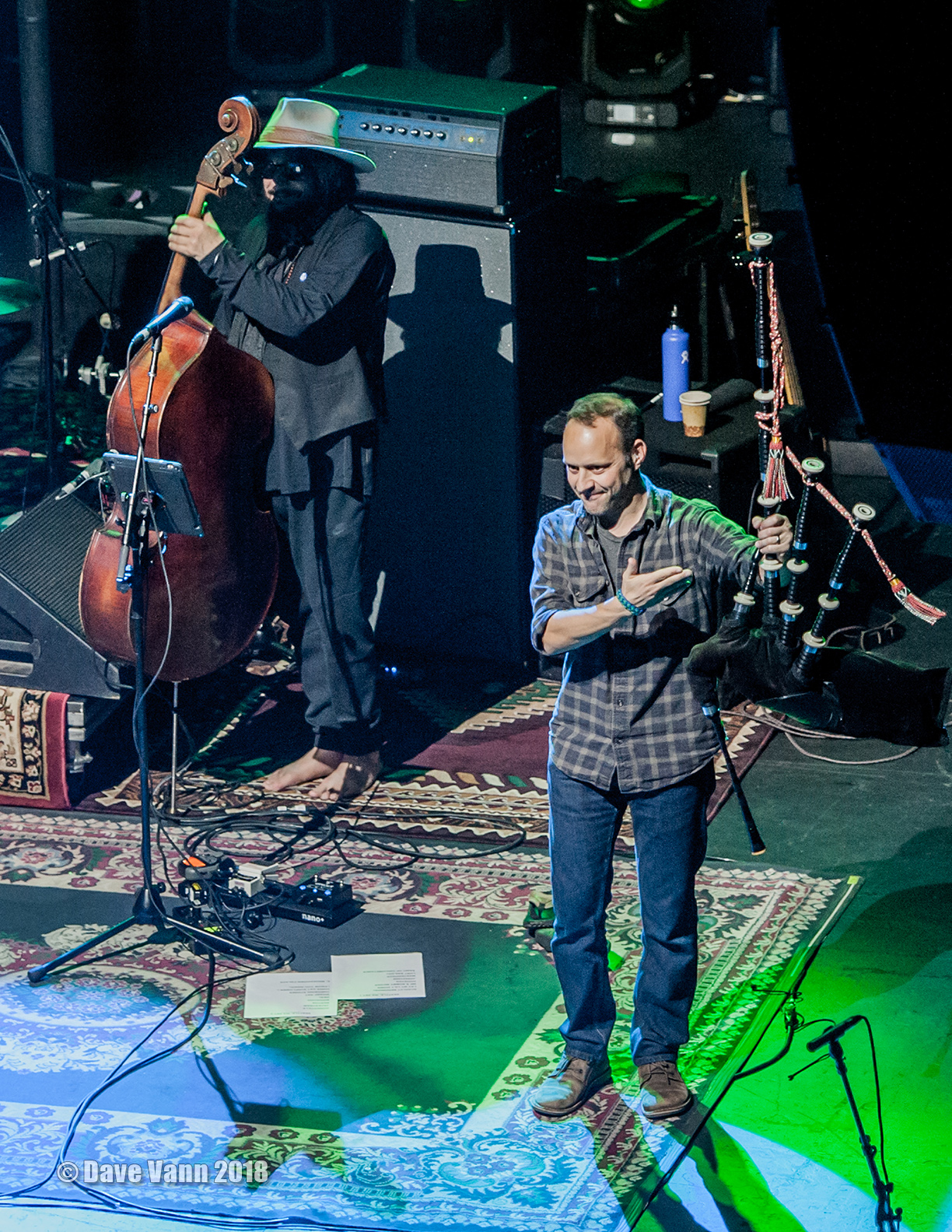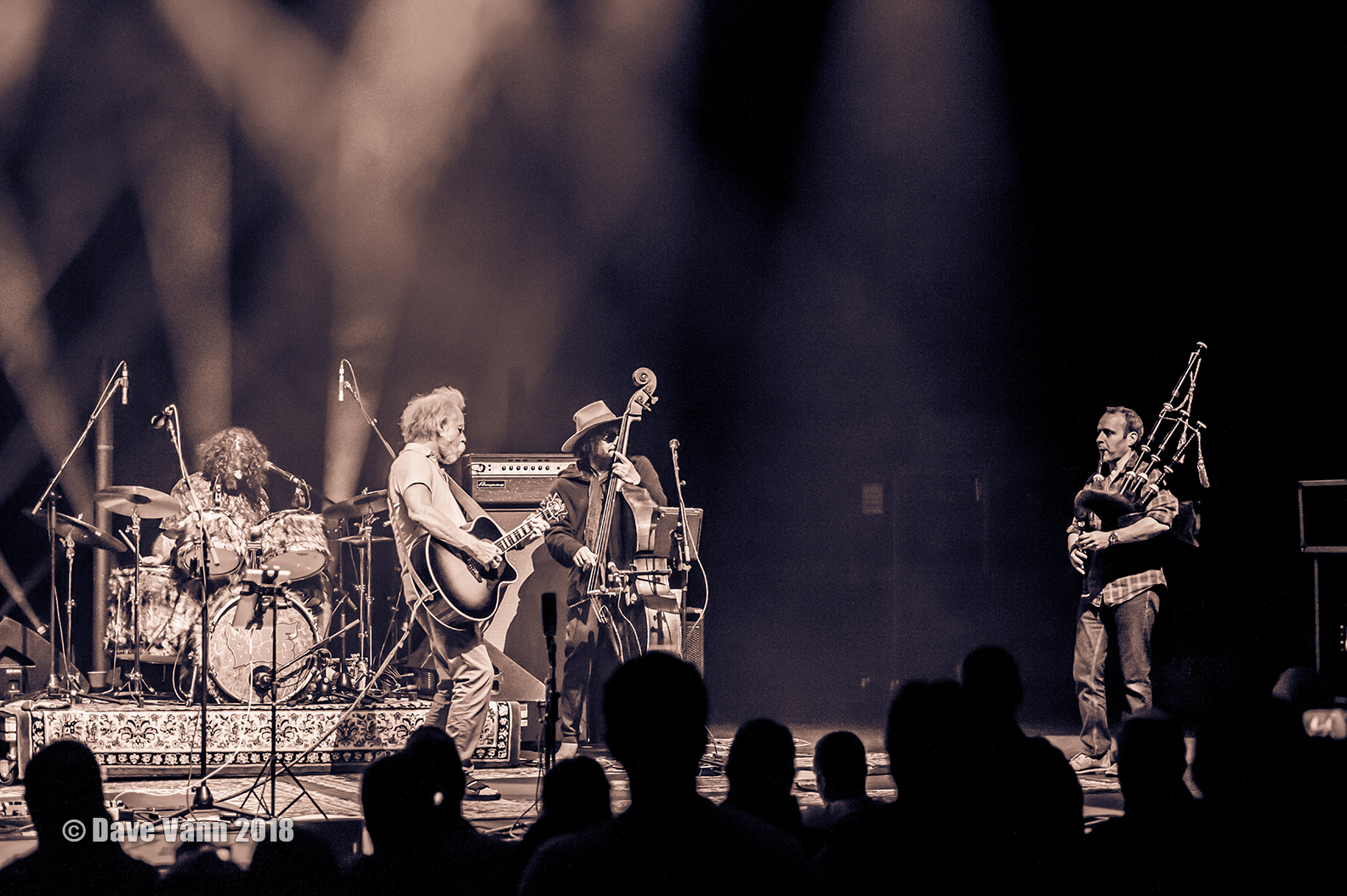 If you get a chance, check Jori Chisholm out!
To read more about the 10/23/18 Bob Weir and Wolf Bros performance, click here.