Joe Russo, Dave Dreiwitz, Marco Benevento, Scott Metzger, and Tom Hamilton gave their audience an extra dose of trippiness on Friday, November 8th at The Wiltern in Los Angeles when Joe Russo's Almost Dead teamed up with Mad Alchemy to put on a liquid light show-backed performance.
This incredible photo gallery by artist Dave Vann captures the passion, joy, and magic that is Joe Russo's Almost Dead—and also shares a rare backstage glimpse into the art behind Mad Alchemy's liquid light works.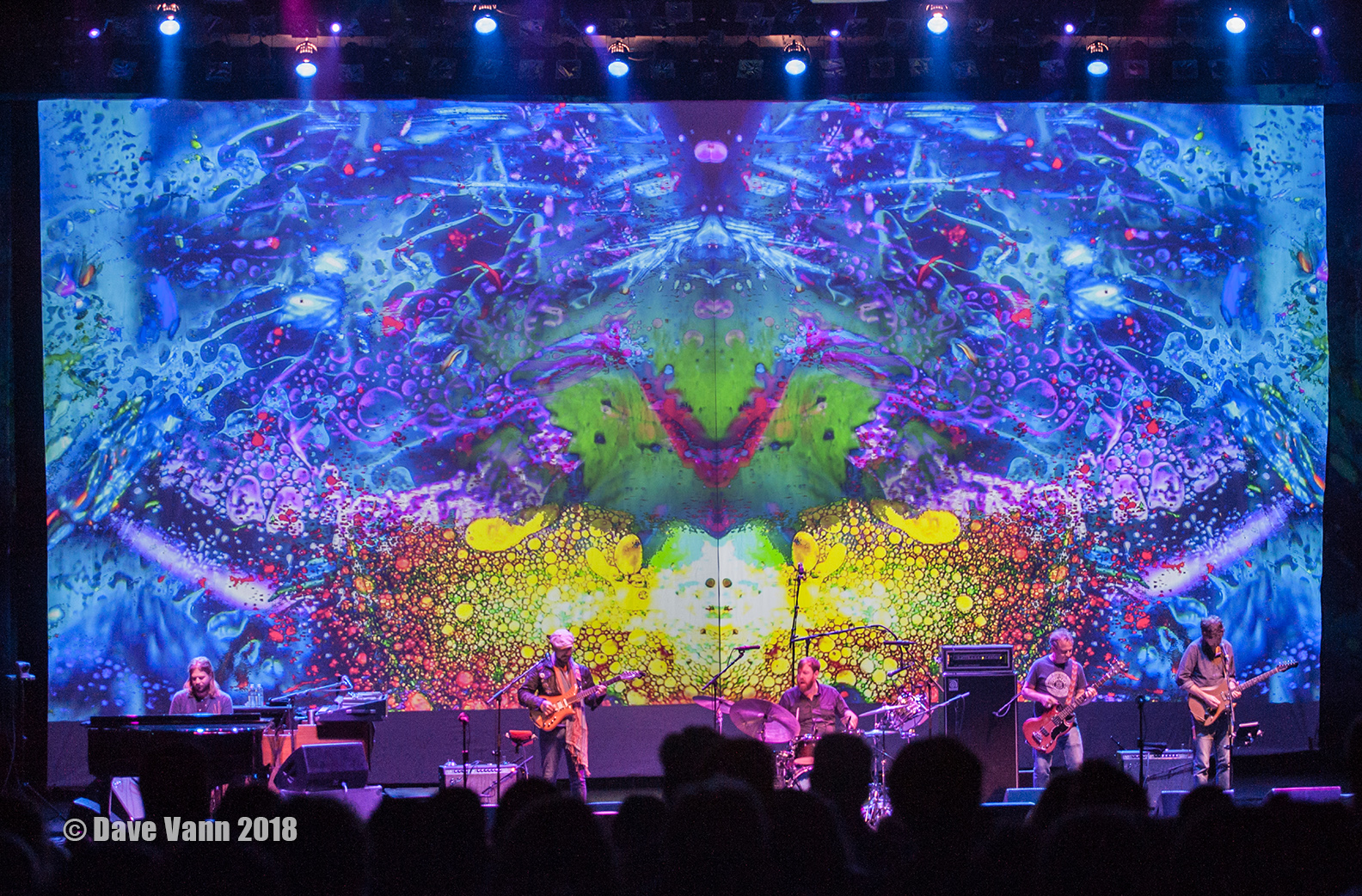 We caught up with the Mad Alchemist himself, Lance Gordon, a self-described rhythm painter who refers to his rhythm-plate performances as 21st century liquid light shows.
Lance and Russo met at a jam session at Terrapin Crossroads where Russo remarked, "Your rig is wild." To date they have seven shows under their belts, including the 2018 Red Rocks show where Lance projected directly onto the rocks.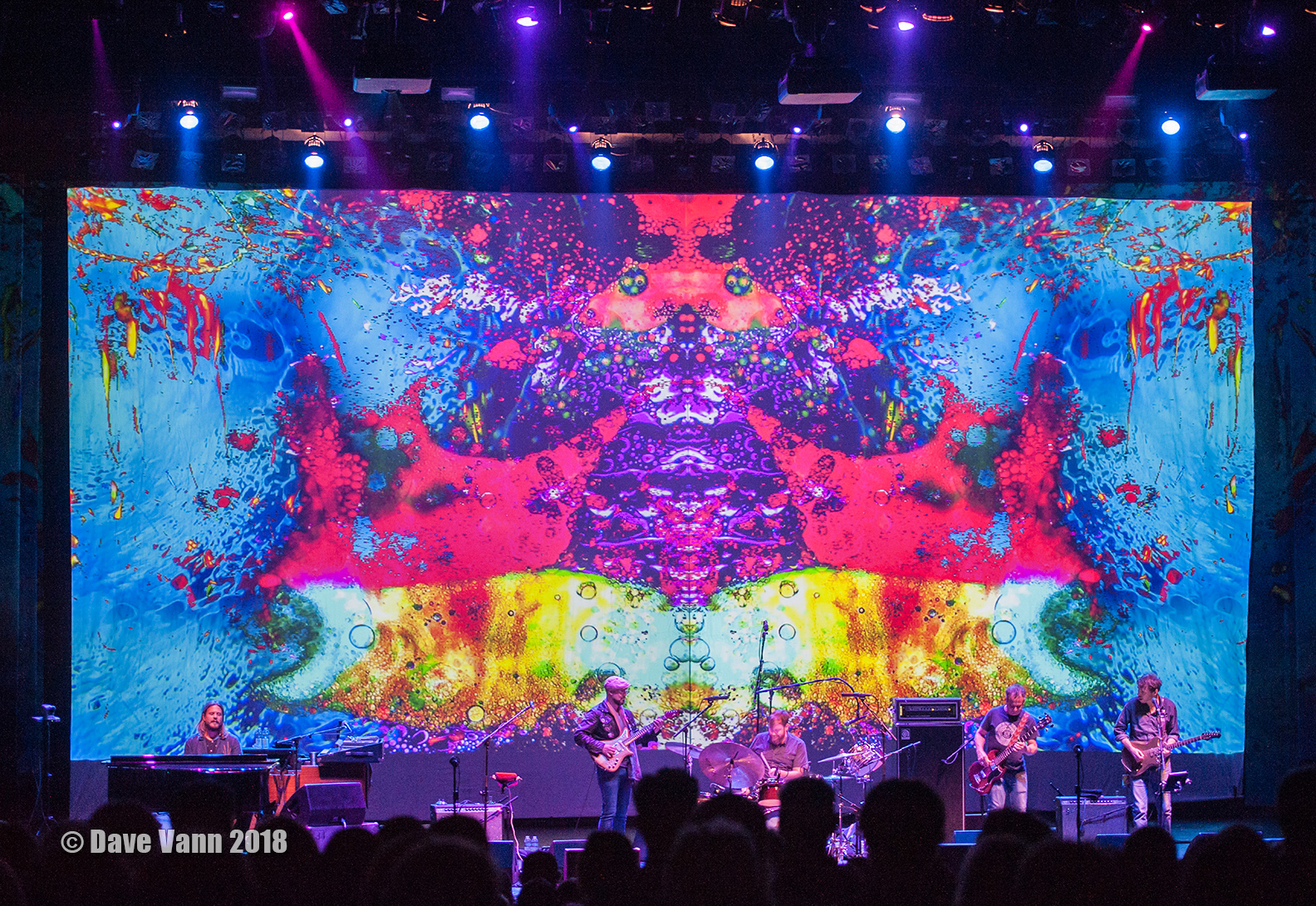 For The Wiltern shows, Lance teamed up with Dennis Keefe who helped create the current version of Lance's rig, and who supplied his own projection sources: a lumia, which creates an aurora borealis effect, and a unique creation Dennis calls 'Medusa' which add another subtle layer captured from glass, crystals, and other dry plates.
Lance's oil-based rhythm art makes up the bulk of what audiences are seeing, but all total there were 7 unique layers of projections simultaneously cast to make up the beauty accompanying Joe Russo's Almost Dead. (Four from rhythm plates, one from the lumia, and two more from Medusa).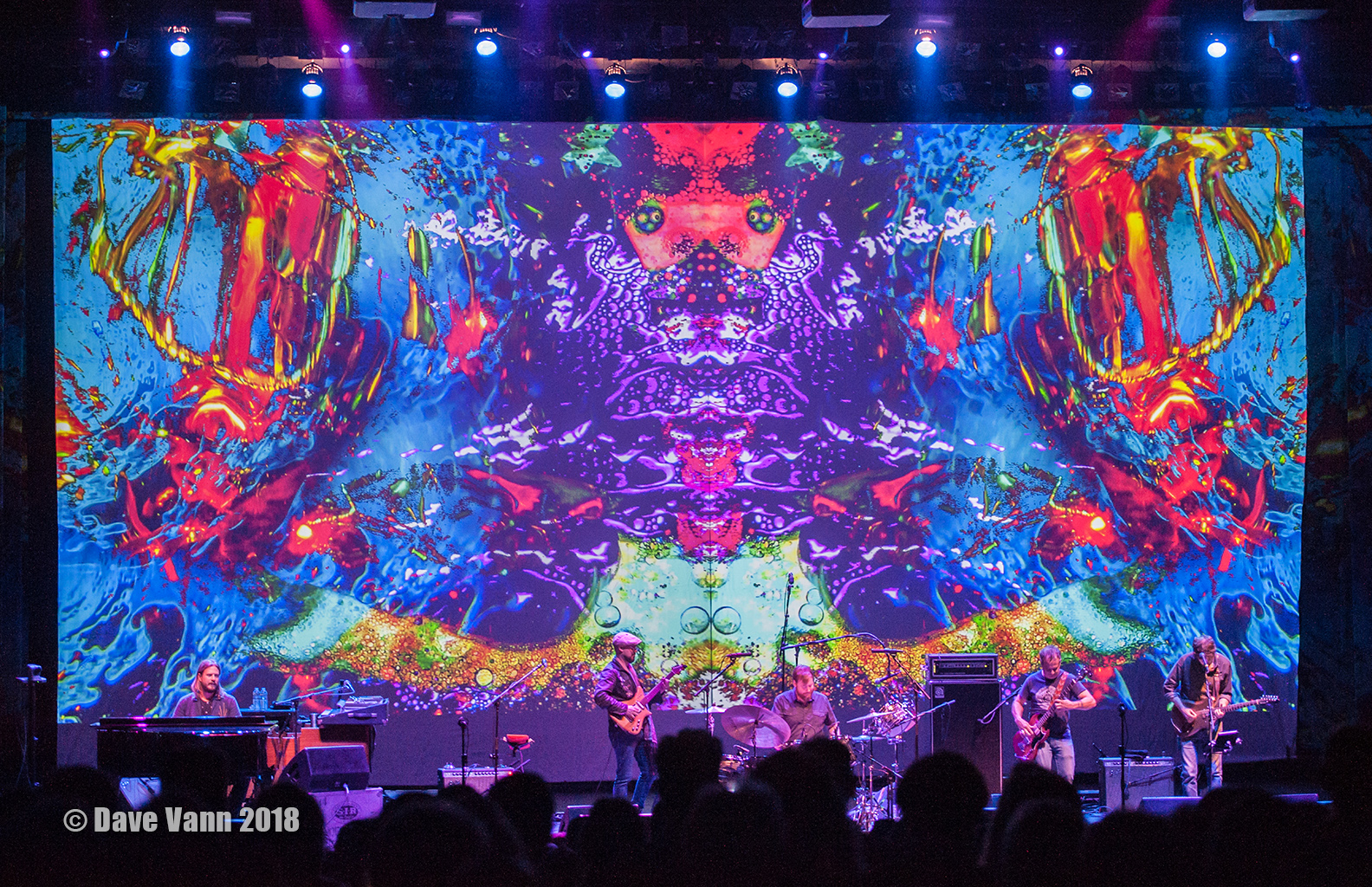 Lance elaborated on his work, "My performances have all the elements of what a sixties light show would have, but now we're able to add digital elements like video, without compromising the feel. In other words, nothing on that screen is prerecorded—and that's what my show's about. It's a live show, and it's unique every time because it's a visual instrument."
[Check back soon for a feature on Mad Alchemy and the history/process of making liquid light—with lots more from Lance Gordon—And also for photo's of 'Instagram's John Mayer' in the mix by Dave Vann too!]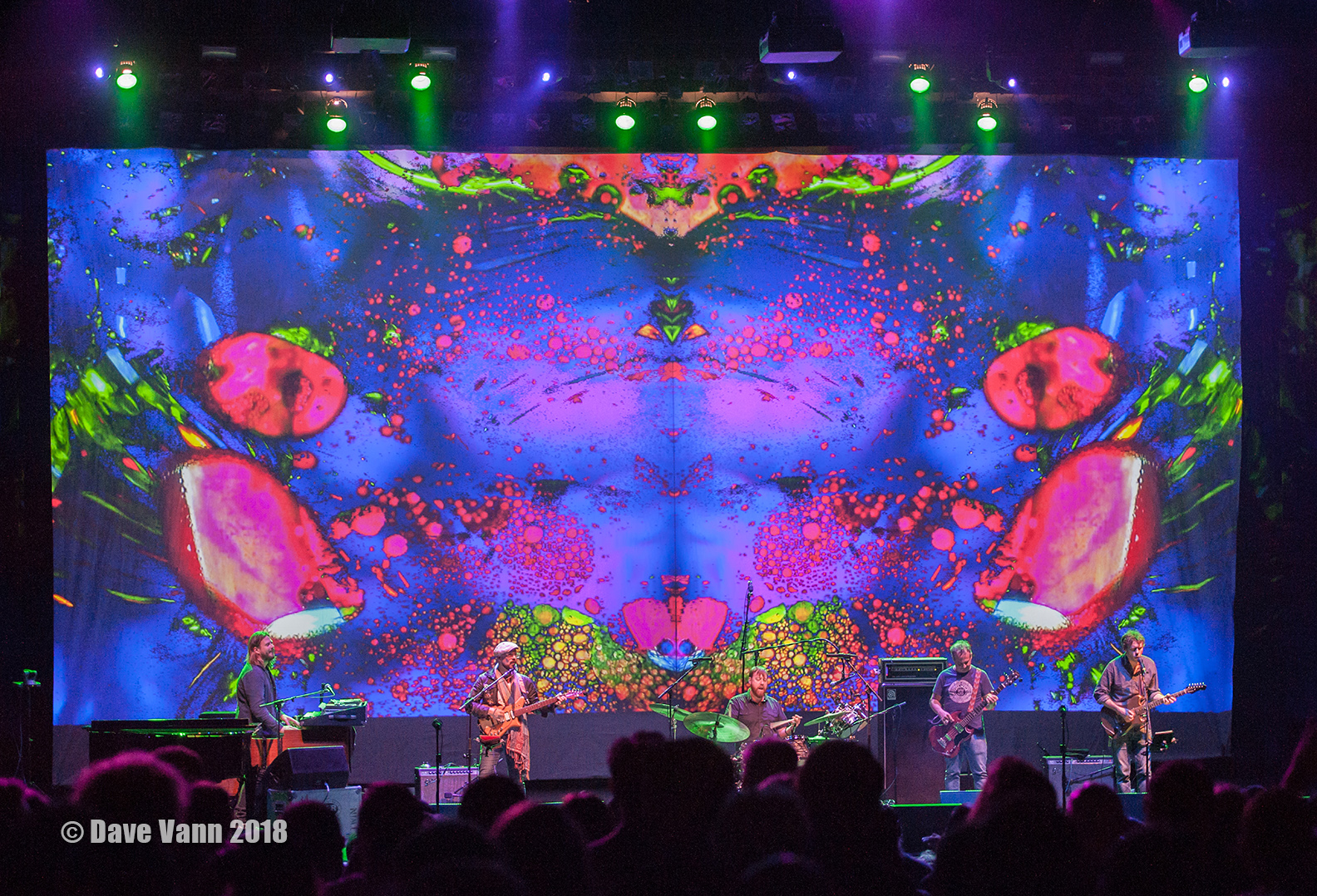 The Wiltern, Los Angeles, CA, 2018-11-08,
Entire show with Mad Alchemy liquid lights
Set One: Golden Road > Man Smart Woman Smarter > Throwing Stones, Help On The Way > Slipknot! > Jack A Roe, Greatest Story Ever Told
Set Two: Candyman, Mr. Charlie, He's Gone > Jam > Loser > The Eleven > Tell Me Mama    E: Samson & Delilah