Billy Strings dove into a feathered-friend frenzy this Halloween with a lengthy list of bird-based covers and countless references, whether in lyric, song title, band name, or pun.
With bandmates Billy Failing, Royal Masat, and Jarrod Walker, Billy Strings flew in to Seattle's Tractor Tavern dressed as eagles for their October 31st, Halloween performance — costumes both musical and visual.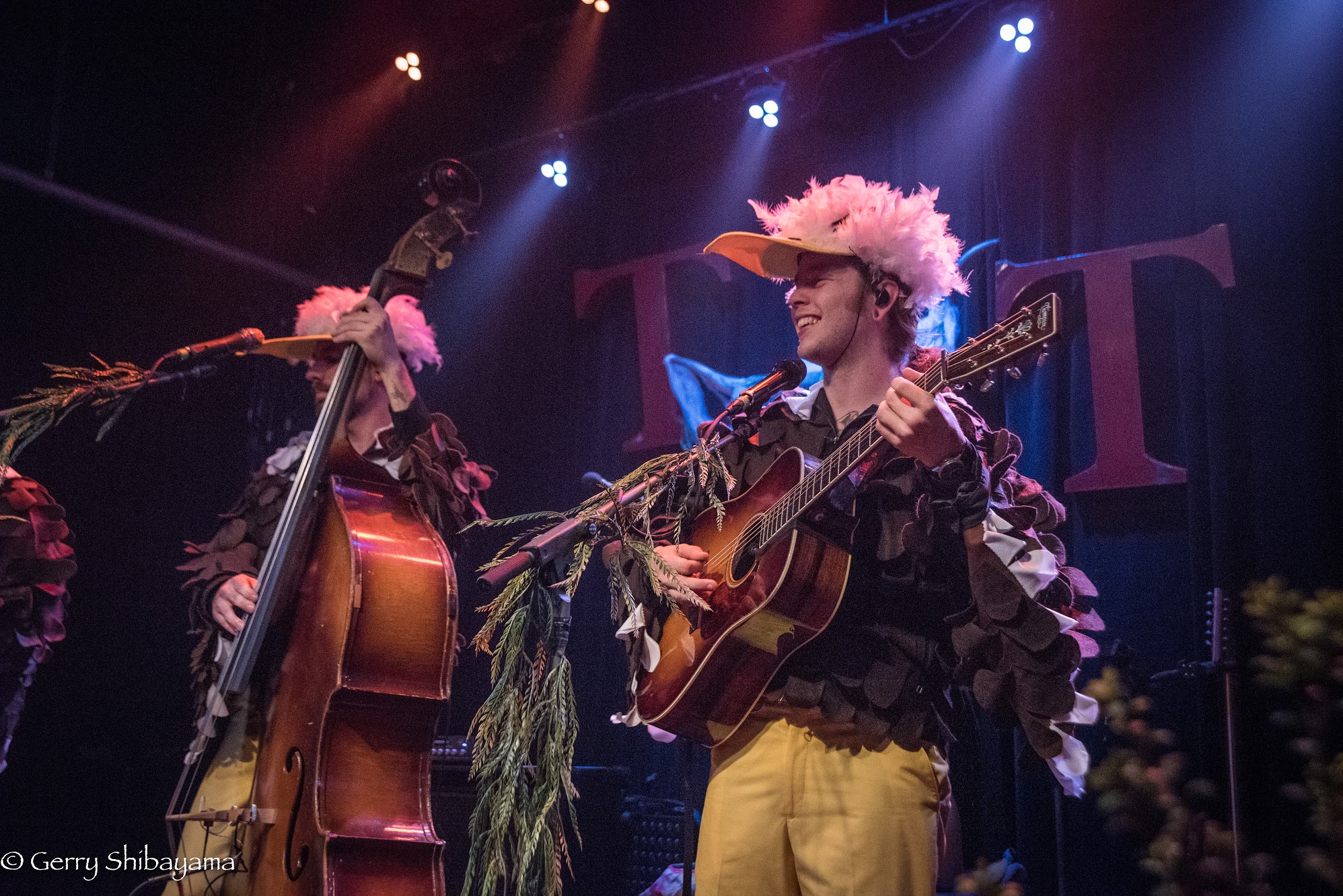 If you aren't familiar with Billy Strings, he's a "talon-ted" Michigan native, born with a guitar in his hand. He now calls Nashville home, when he's not spending about two-thirds of the year on the road.
Billy opened with Tom Petty's 'Learning to Fly,' before moving right into the Grateful Dead's 'Birdsong,' which would show up in teases throughout the night.
After a lively 'Hollow Heart' and and 'While I'm Waiting Here,' Billy dedicated 'The First Whippoorwill' to the late Bill Monroe, before mandolin player Jarrod Walker added that Monroe had gone to "his final nesting place," — one of the evenings many bird puns.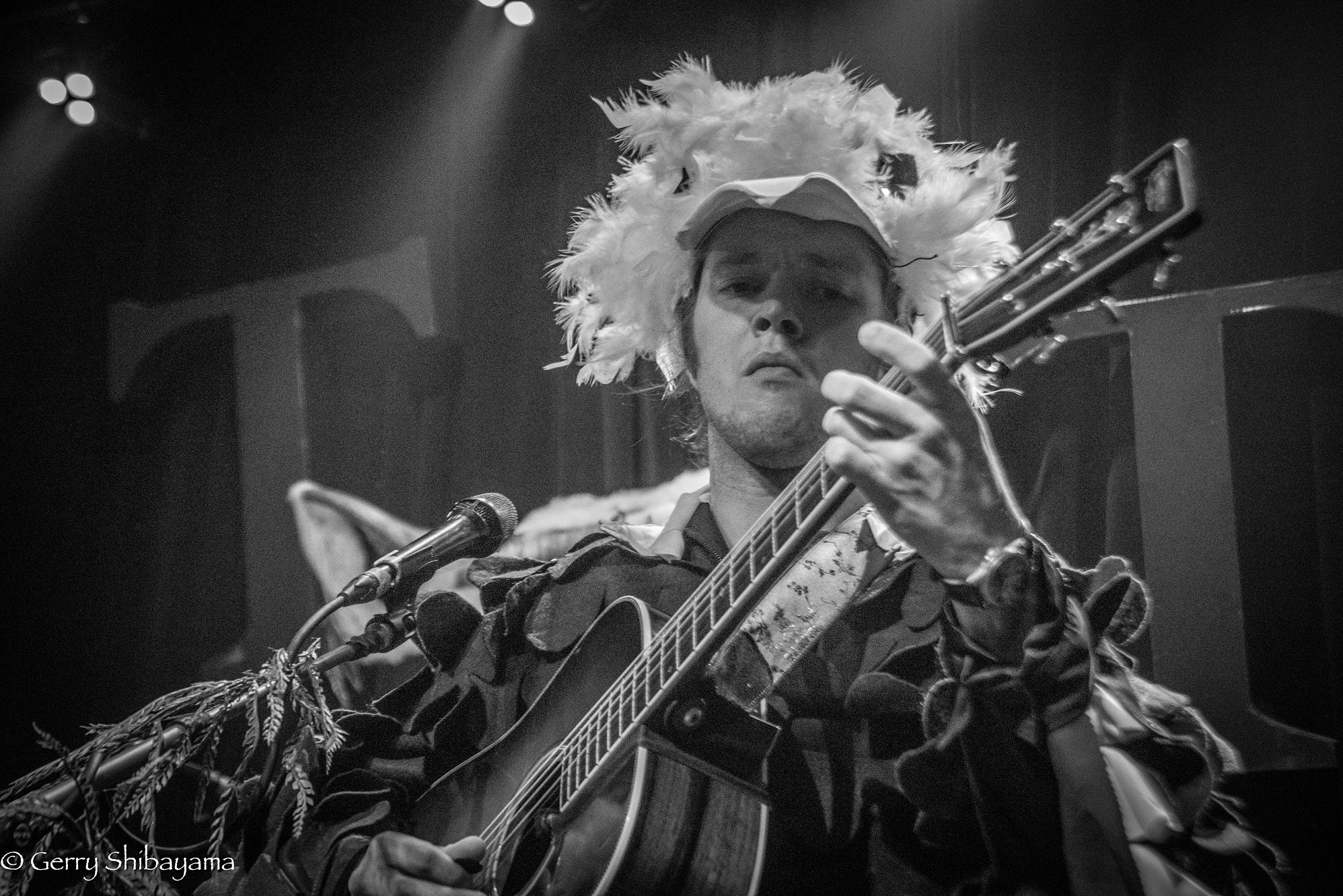 From there, Billy launched into a lengthy, jam-fueled, psychedelic version of Turmoil and Tinfoil, the title track from his 2017 album, with a roar of applause from the audience.
"We can all get along." — Billy Strings
After Turmoil, he joked about their costumes being Seahawks, saying, "Even Eagles and Seahawks can get along, man. We can all get along. There's enough trees for us to all roost in. I don't give a shit if you're a right wing [as he holds up the right wing of his eagle costume], or left wing [as he holds the left wing up], we can all roost here together."
And ain't that the truth, Billy.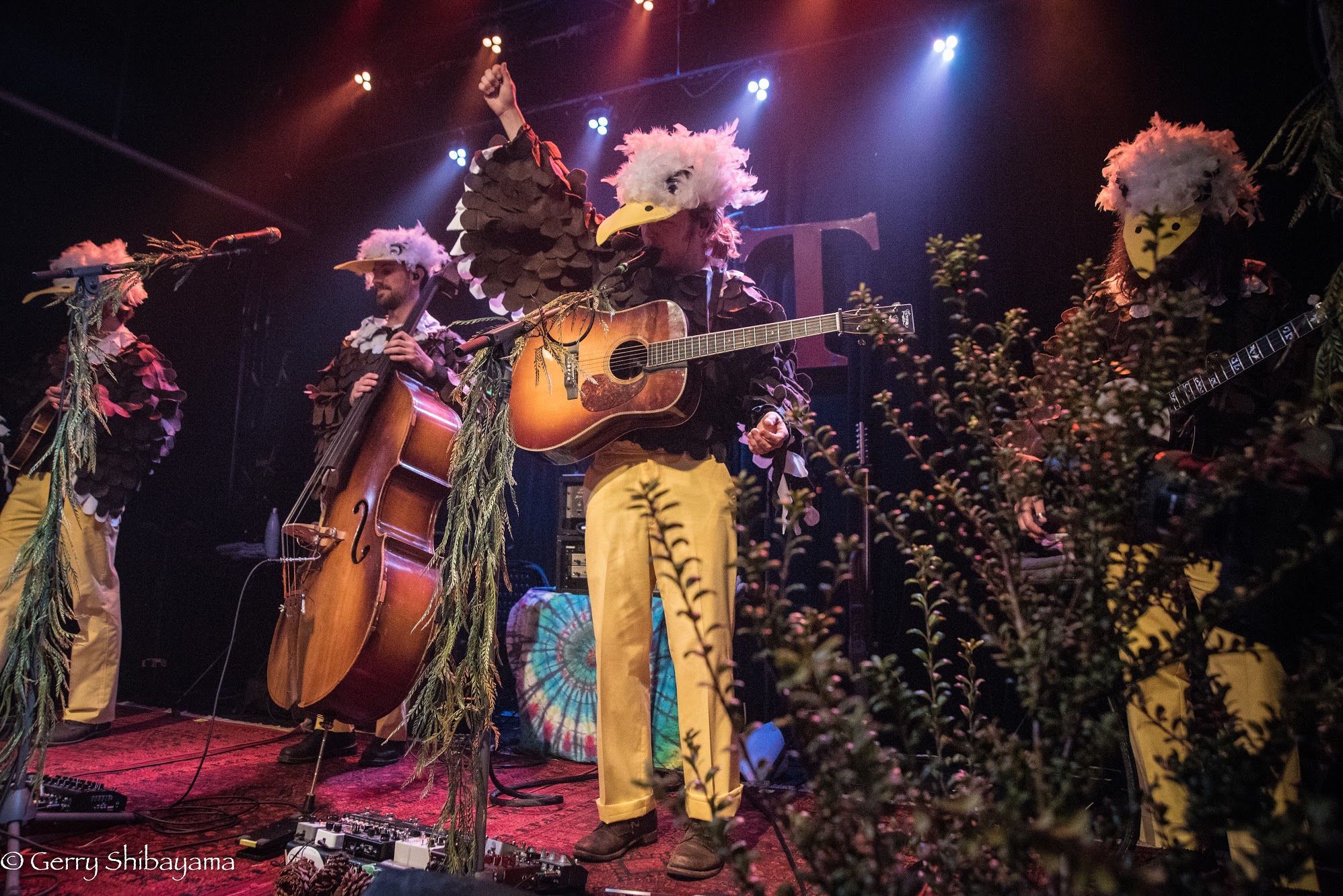 The band then continued with a cover of The Lil' Smokies tune 'Feathers,' followed by 'Pyramid Country,' before going right into the Greensky Bluegrass ballad 'Wings for Wheels' (video below).
Greensky and Smokies were playing together in Portland at the time, and might get a kick out of Billy adding them both to his musical costume.
'Wings for Wheels' flowed seamlessly into a raging version of Steppenwolf's 'Born To Be Wild,' before going back into 'Bird Song' to end first set.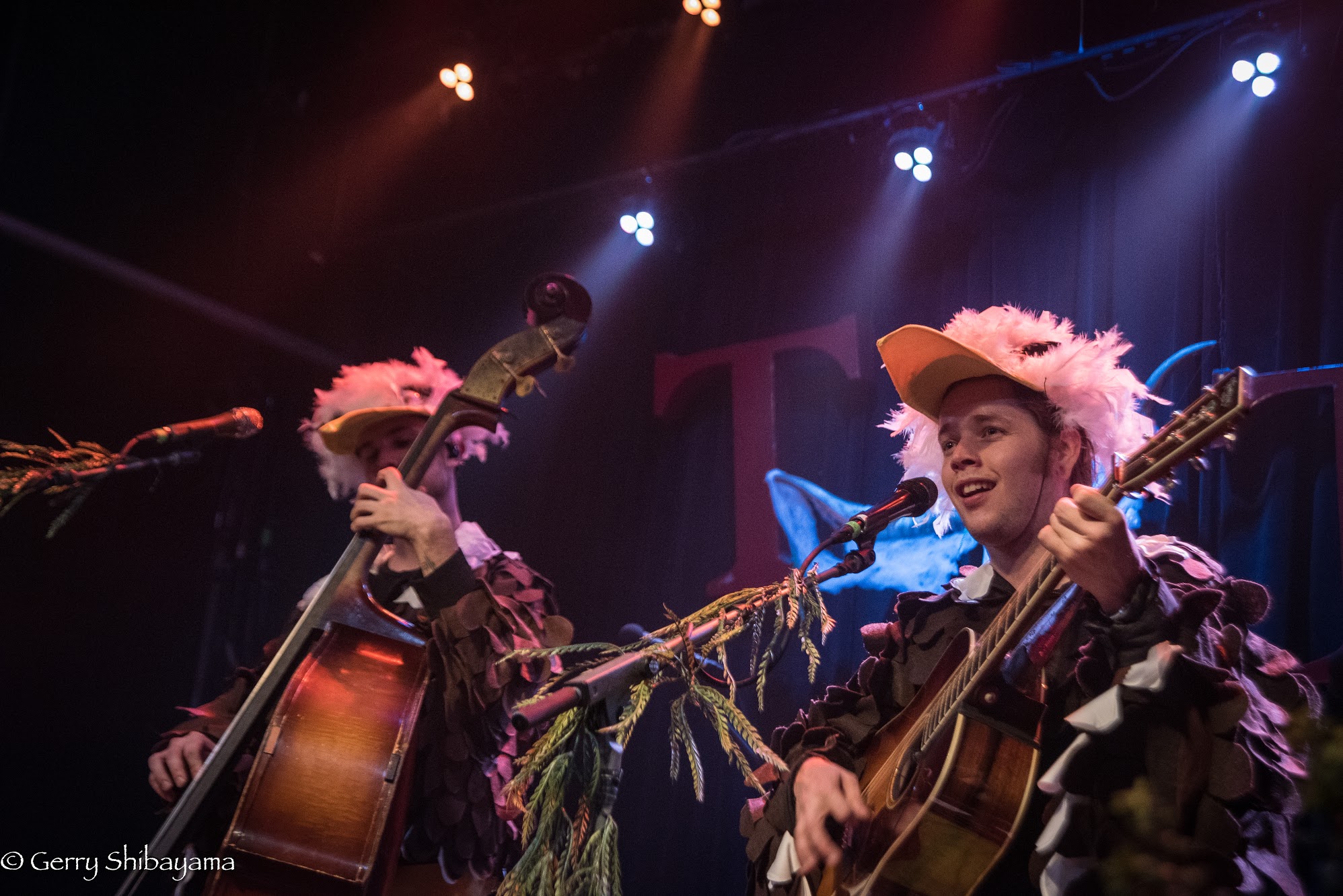 Second set kept us flying high, opening with The Beatles' 'And Your Bird Can Sing,' before going into Ralph Stanley's 'A Robin Built A Nest On Daddy's Grave,' followed by a coupe of classic Billy tunes, 'Thirst Mutilator,' and 'Dust in a Baggie,' before continuing with a Steve Young song popularized by the Eagles, 'Seven Bridges Road.'
Billy closed the second set in muddy water, with a version of 'Meet Me at the Creek,' where Billy used a guitar pedal to make sounds that you don't often get to hear in bluegrass.
Someone had to yell 'Freebird' for an encore, and Billy came through (while that guy in the audience lost his shit), then closed with the gospel hymn, 'I'll Fly Away,' ending an evening of bluegrass and birds.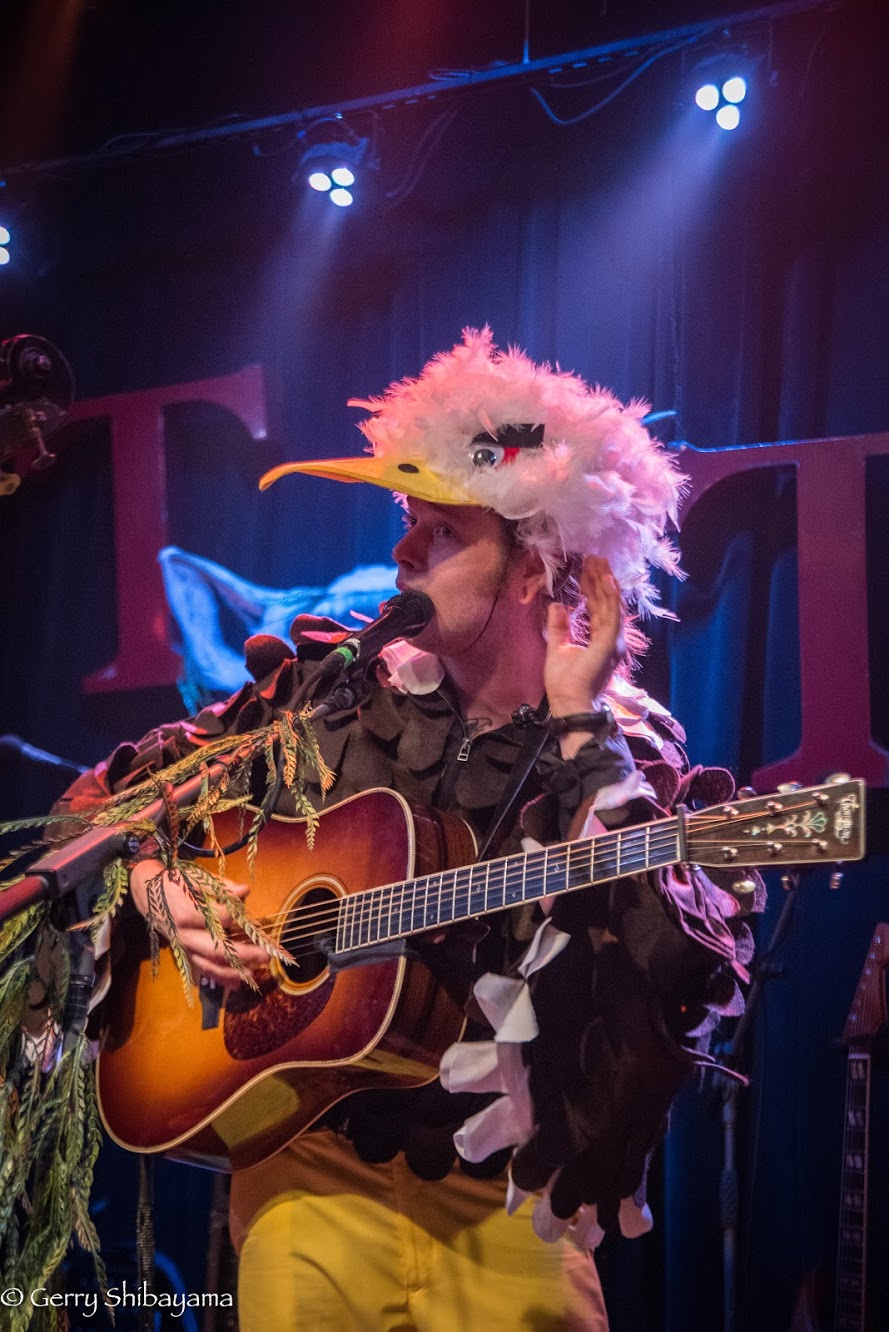 10/31/18 — Billy Strings, Tractor Tavern, Seattle
Learning To Fly
Bird Song
Hollow Heart
While I'm Waiting Here
The First Whippoorwill
Turmoil & Tinfoil
Feathers
Pyramid Country>
Wings For Wheels>
Born To Be Wild>
Bird Song
And Your Bird Can Sing
A Robin Built A Nest On Daddy's Grave
Thirst Mutilator>
Dust In A Baggie
Seven Bridges Road
White Dove
Flying Over Water
Dealing Despair
On The Line
Meet Me At The Creek
E: Freebird >
I'll Fly Away
All in all, Billy Strings soared outside of the traditional world of bluegrass that he comes from, showcasing the innovation and individuality that his skills demand (as well as some in-flight fun). The people we remember aren't the ones who followed tradition, they're the ones create traditions of their own.
Thanks for making this Halloween one for the books, er, birds, Billy! We'll see you on down the road!
Inspirational editing for this post provided by Anne Martens