Greensky Bluegrass continued their fall tour with a two-night run at Seattle's Showbox at the Market on November 2nd and 3rd, with "banjos & shit" banter, but an experience that was so much more.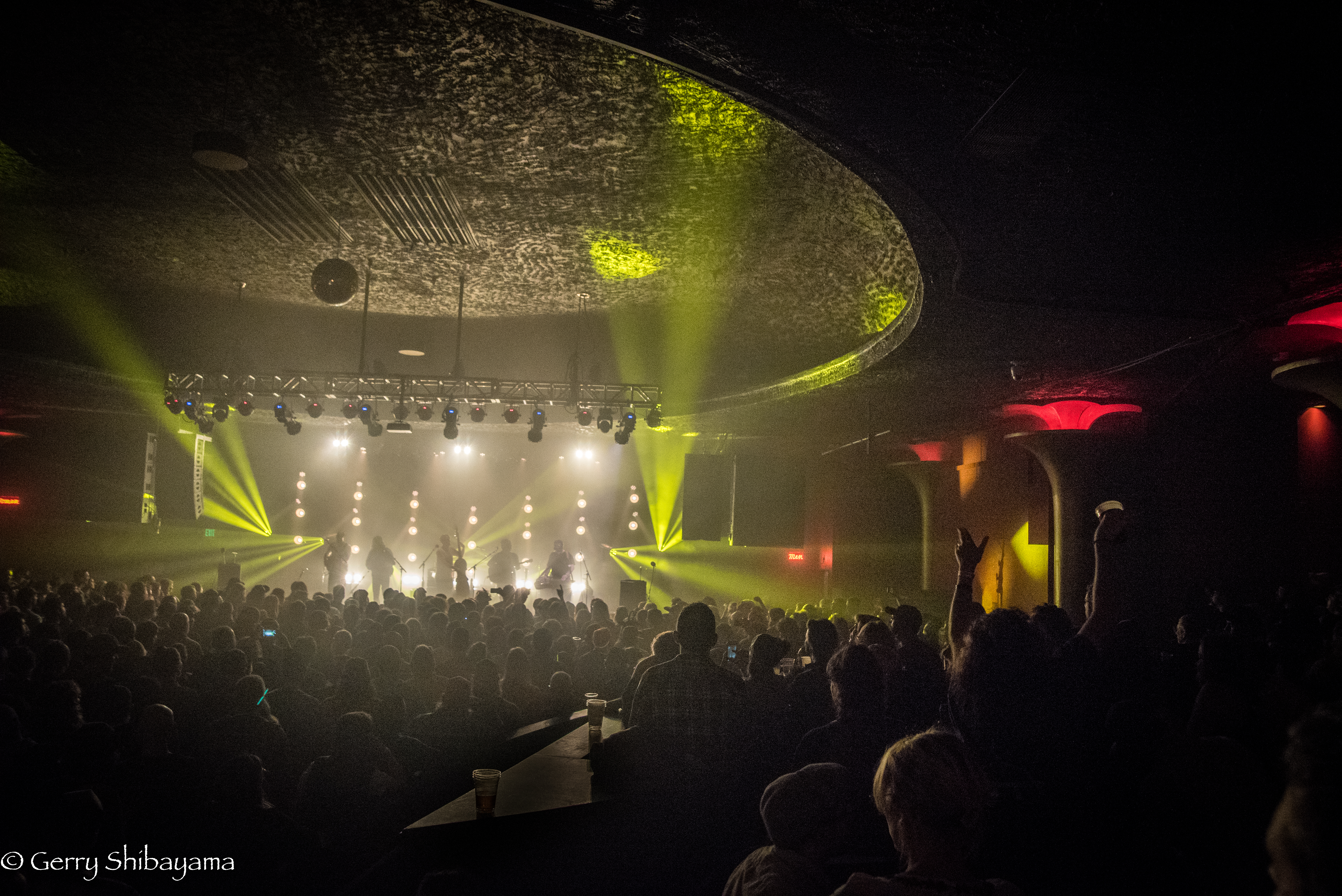 Friday's first set included a 10 minute 'Living Over' reminding the crowd early on that Greensky Bluegrass is, in fact, a jam band.
They dove into 'Tuesday Letter' with opening lyrics, "To see a world in a grain of sand, And a heaven in a wild flower, Hold infinity in the palm of your hand, And eternity in an hour," taken from the first lines of William Blake's Auguries of Innocence, because Paul Hoffman is, in fact, a poet.
Wait, isn't this supposed to be about banjos?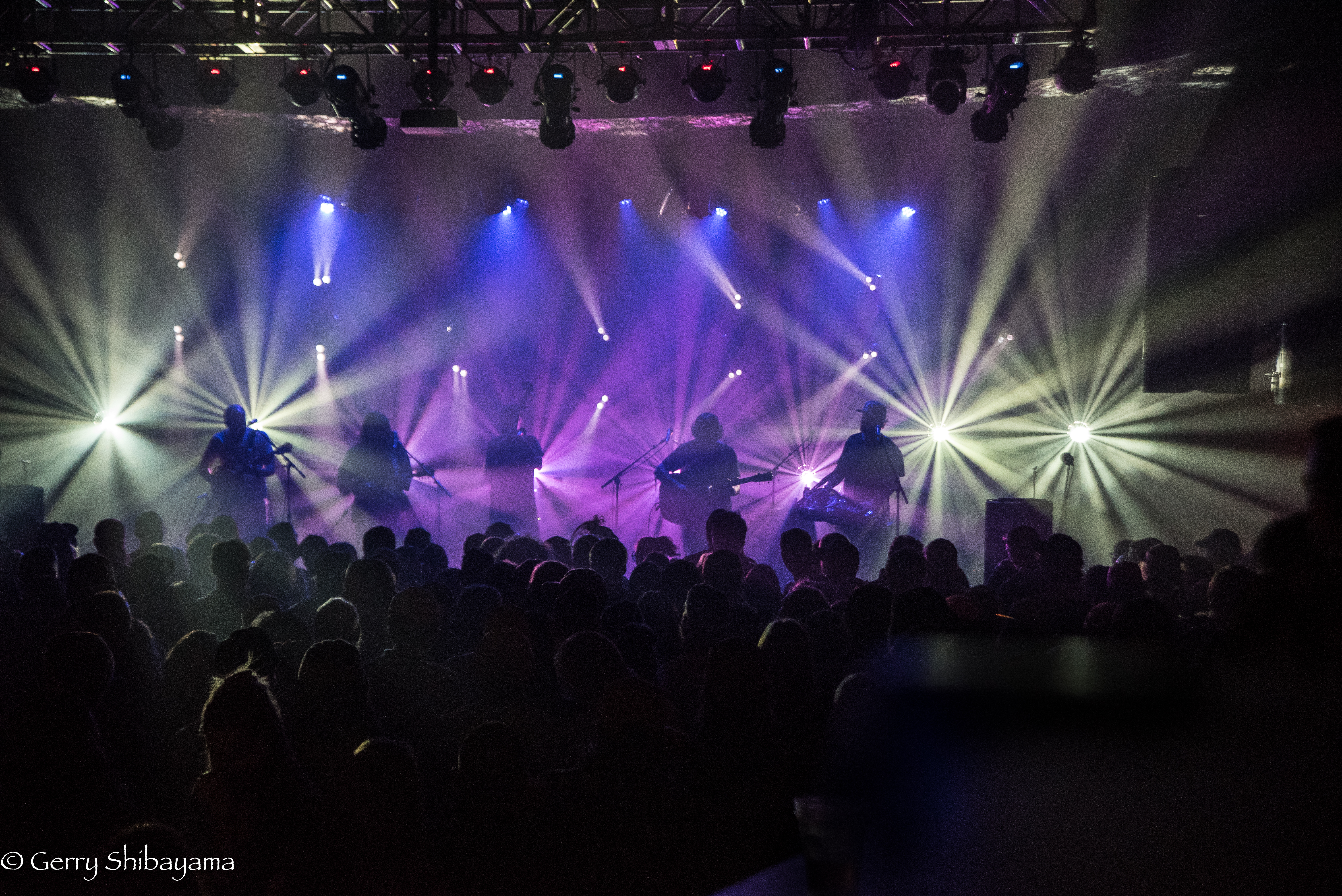 In the second set after the John Bailes classic 'Send Me Your Address in Heaven,' Greensky Bluegrass guitarist Dave Bruzza commented, "That's bluegrass music–banjos and shit–you know."
To Anders' reply, "That's what I used to tell people in interviews, 'We got banjos and shit.' Folowed by the announcement of banjo player Michael Arlen Bont's new band, you guessed it, Banjos and Shit. (Touring soon?)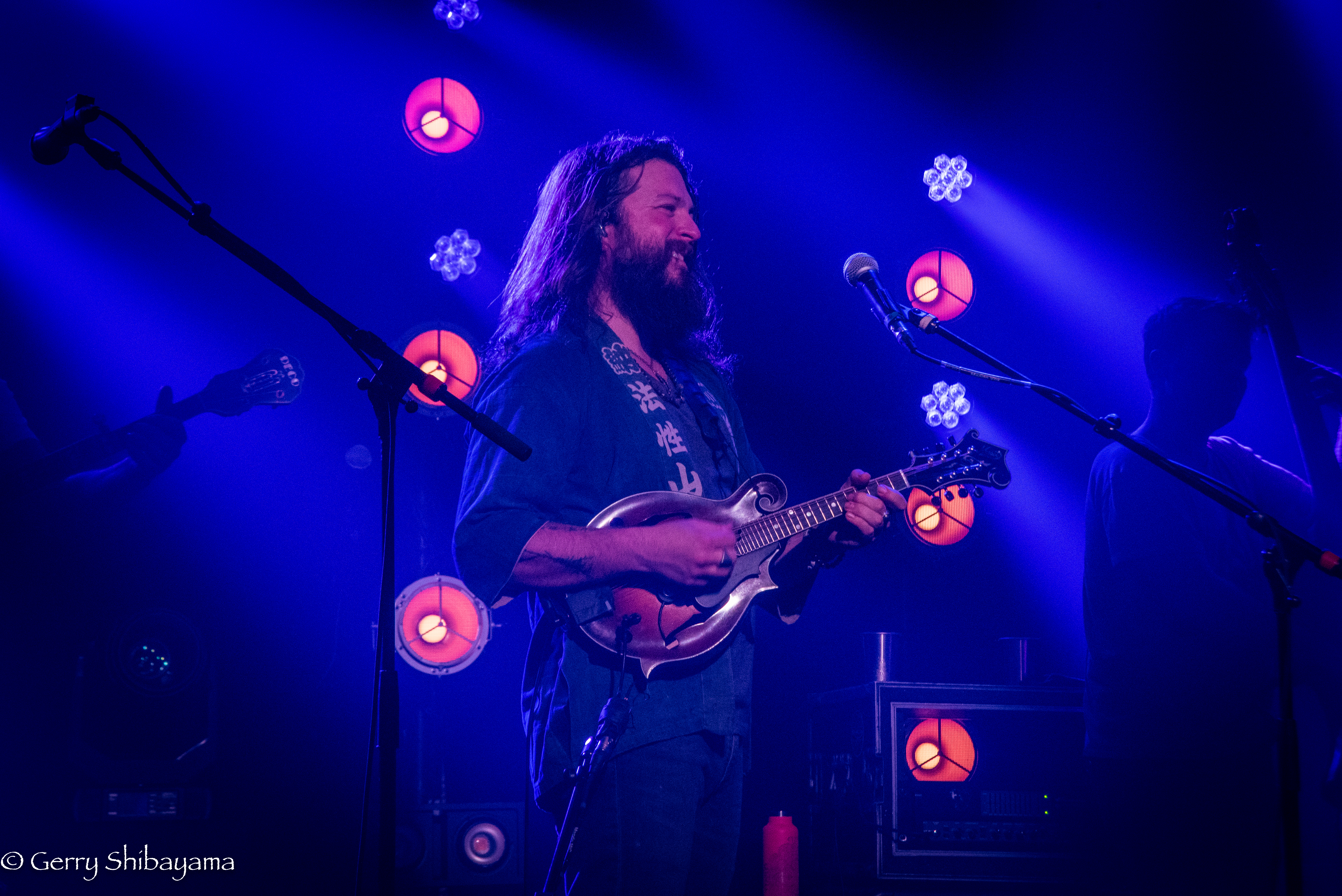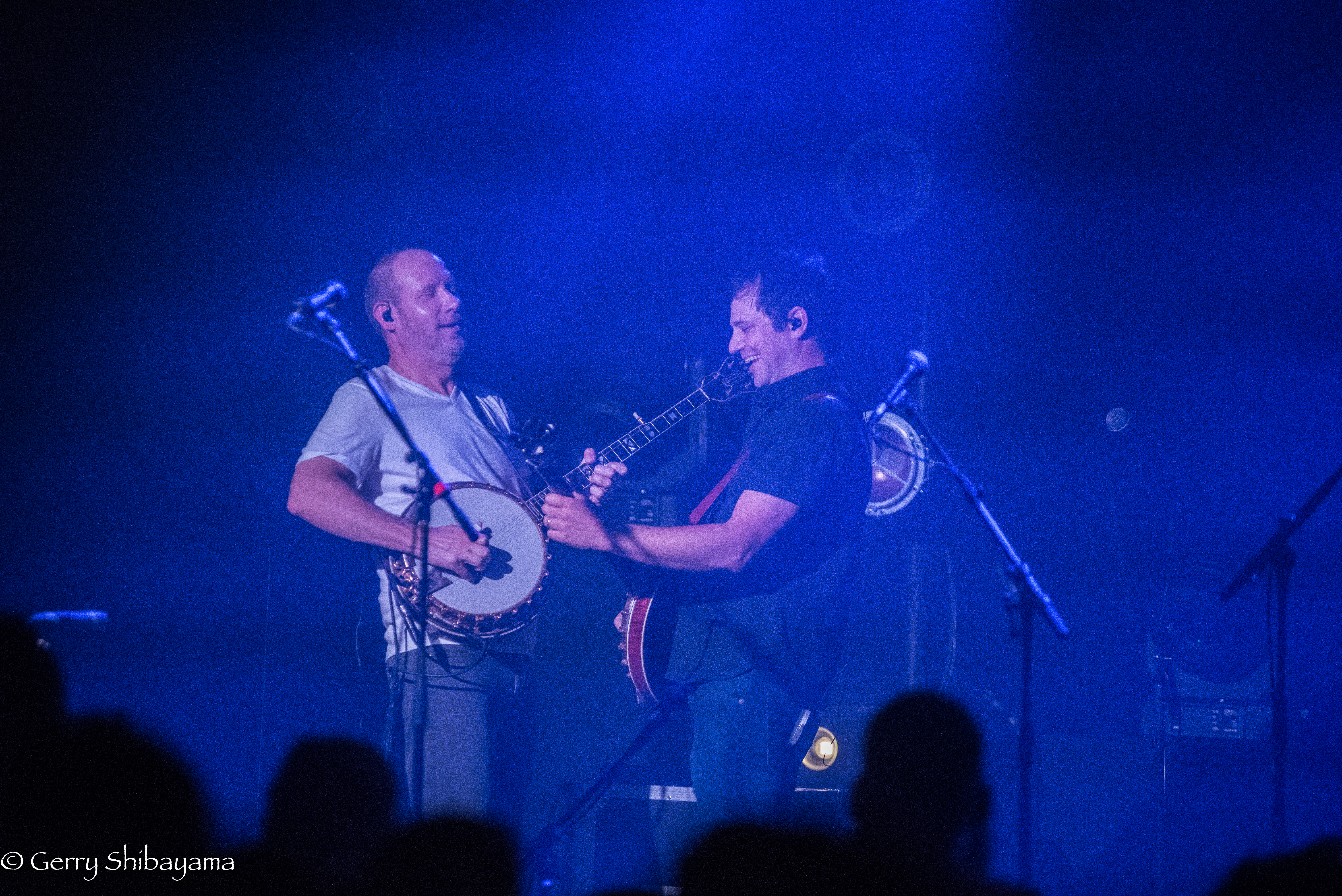 The banjo jokes reminded fans that people unfamiliar with bluegrass might still assume it's an old timey or antiquated style of music—not the psychedelic, jam-based, light show-fueled, exploratory bluegrass that Greensky has spent over a decade creating, that, yes, includes a banjo (or two).
An IMAX movie out now called 'America's Musical Journey' says that the banjo originated in Africa. Who knew? It also speaks of musicians who created styles all of their own, like one of the original jammers, Louis Armstrong, who evolved his trumpet playing with improvisations that later became known as jazz. Well, one thing is clear: Greensky Bluegrass is evolving the world of bluegrass.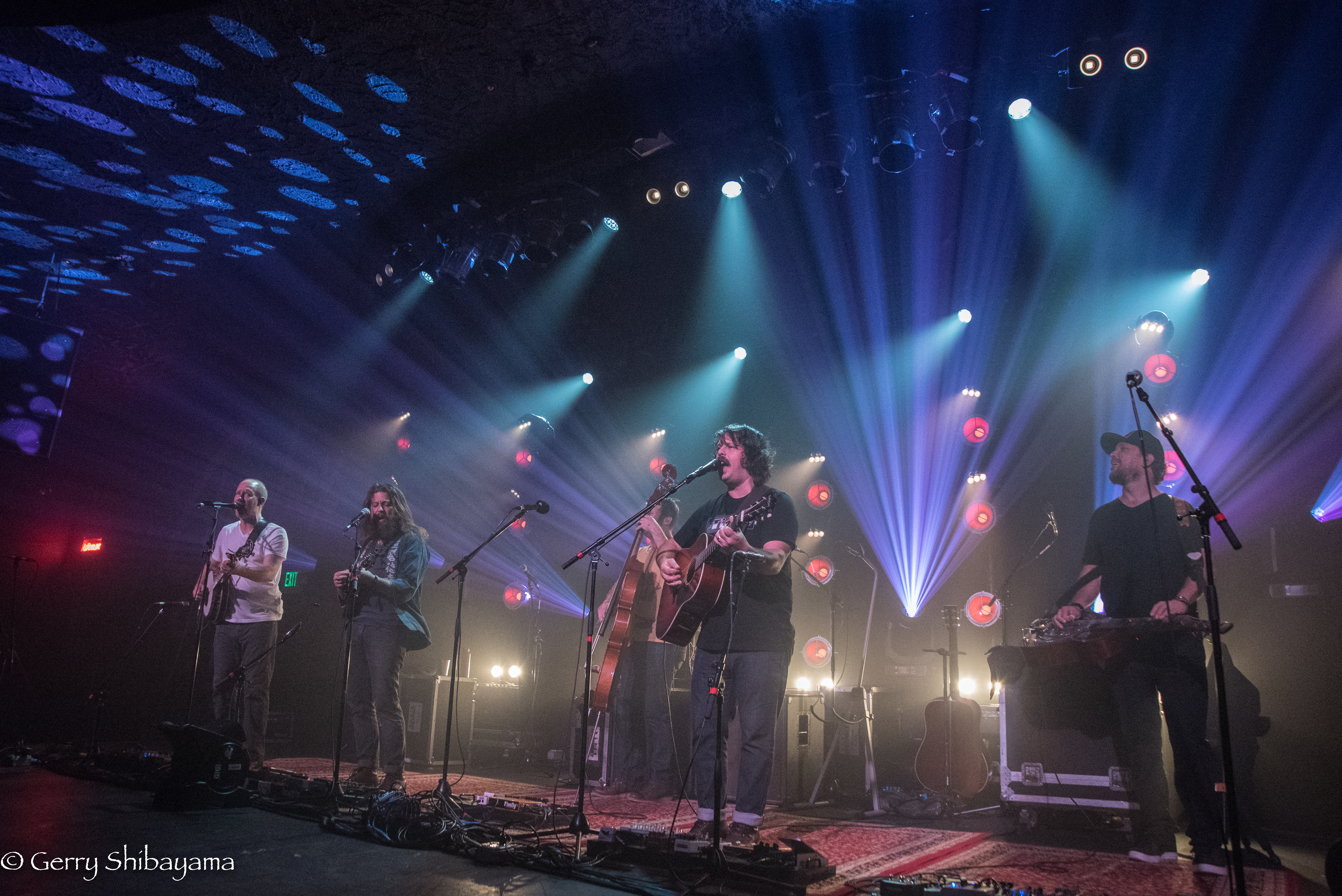 Over the course of two nights, the band delivered banjos and so much more. An accompaniment by Seattle's own sax-phenom Skerik. Multiple accompaniments from the Lil' Smokies who joined Greensky for the Northwest leg of the tour. Phish covers. Pink Floyd interludes. Saxophone. Jerry Garcia covers. Nirvana teases. Sounds like bluegrass, right?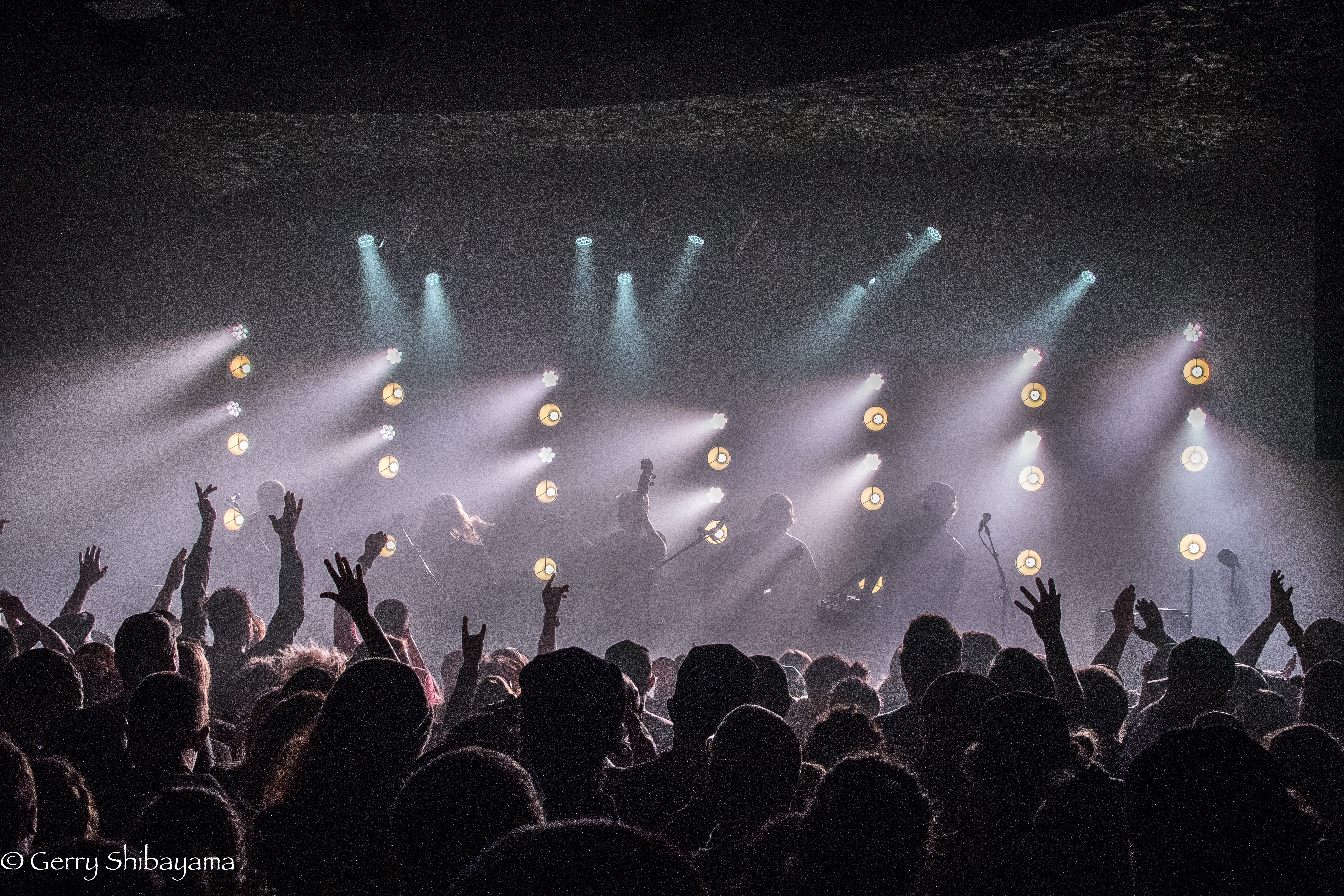 Notable moments from two nights of Greensky Bluegrass in Seattle, with photos and setlists:
Skerik joined Greensky Bluegrass for 'I'd Probably Kill You,' and a sax-heavy 'Leap Year,' with loads of Baker Street teases from sax & dobro.
Then, Jake Simpson joined Skerik and Greensky for a sax and fiddle-filled 'Ain't No Bread in the Breadbox' encore to close out the run.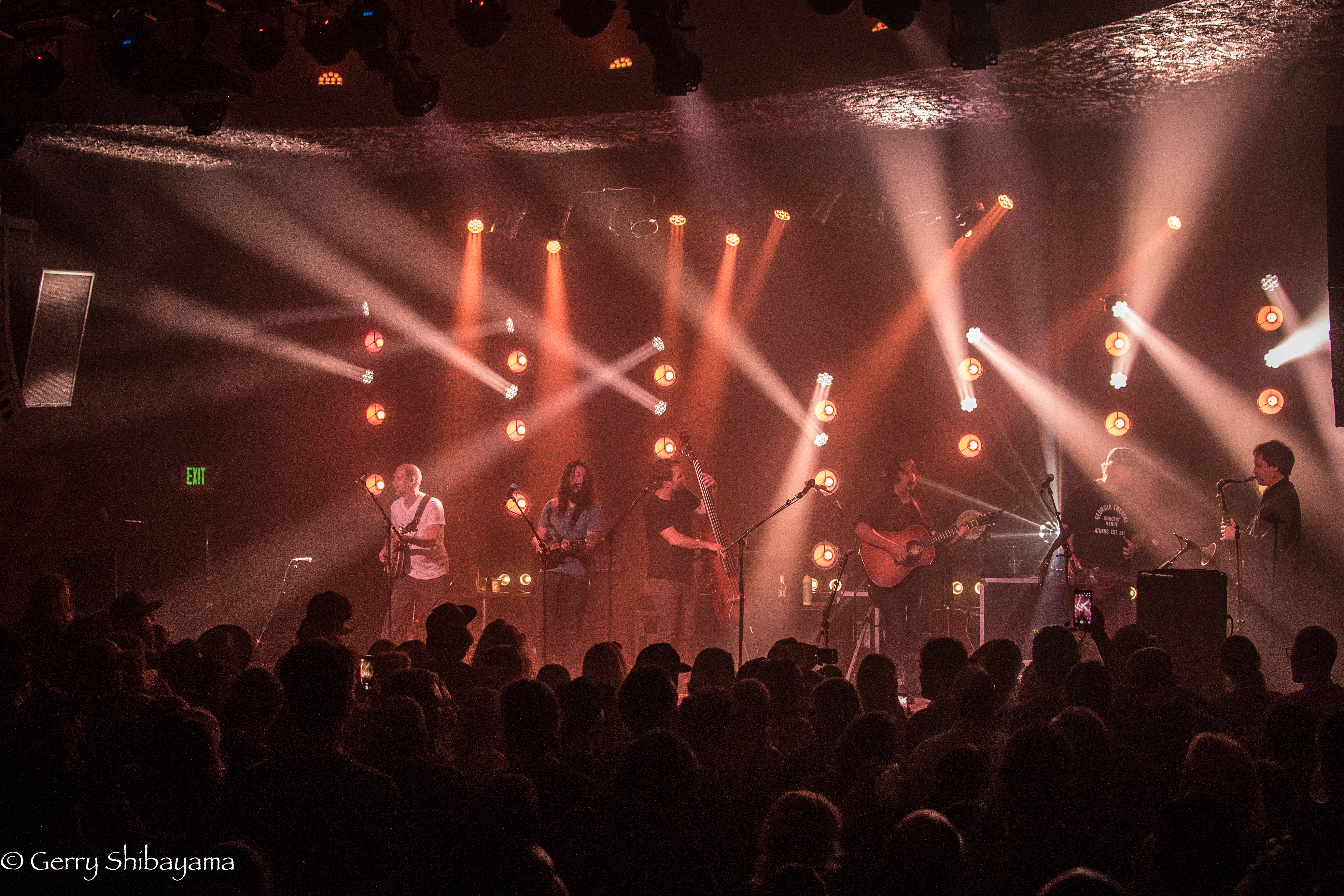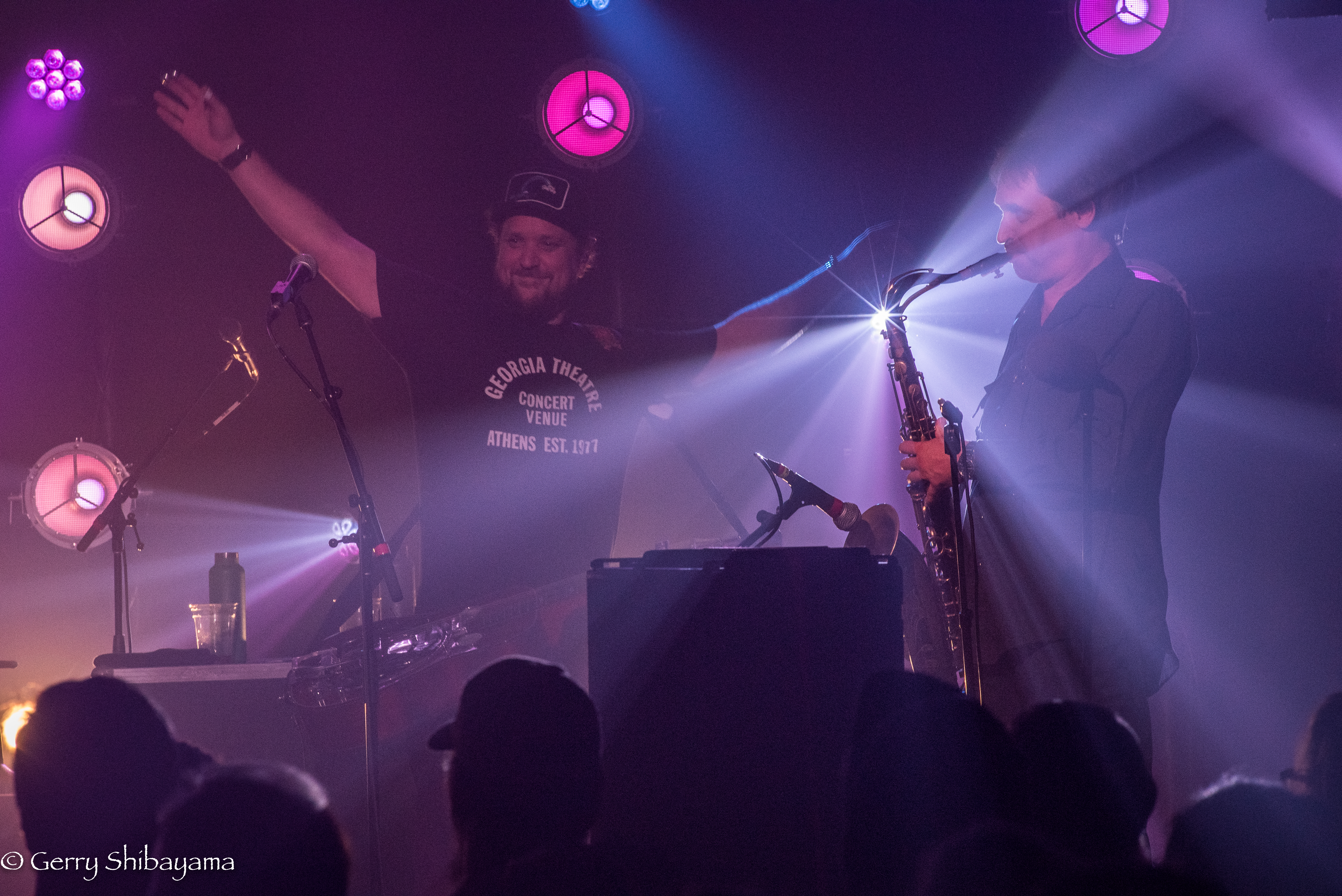 Dave Bruzza sang the 1947 Charlie Monroe tune 'Bringing in the Georgia Mail' that featured some lively work on the (drumroll) *banjo* by Michael Bont.
Anders Beck welcomed The Lil Smokies' Andy Dunnigan to the stage for a moving 'Lose My Way,' saying, "Well, you know the old saying from Greek and Roman times, 'What's better than one dobro player? Two dobro players!'" And those ancient Greeks were right.
'Last Winter in Copper Country' was a highlight of Friday night, clocking in at around 17 minutes, the song moved into a heavy 'Another Brick in The Wall' interlude about halfway through that added to the dark jams, and closed feeling more like rock and roll than bluegrass.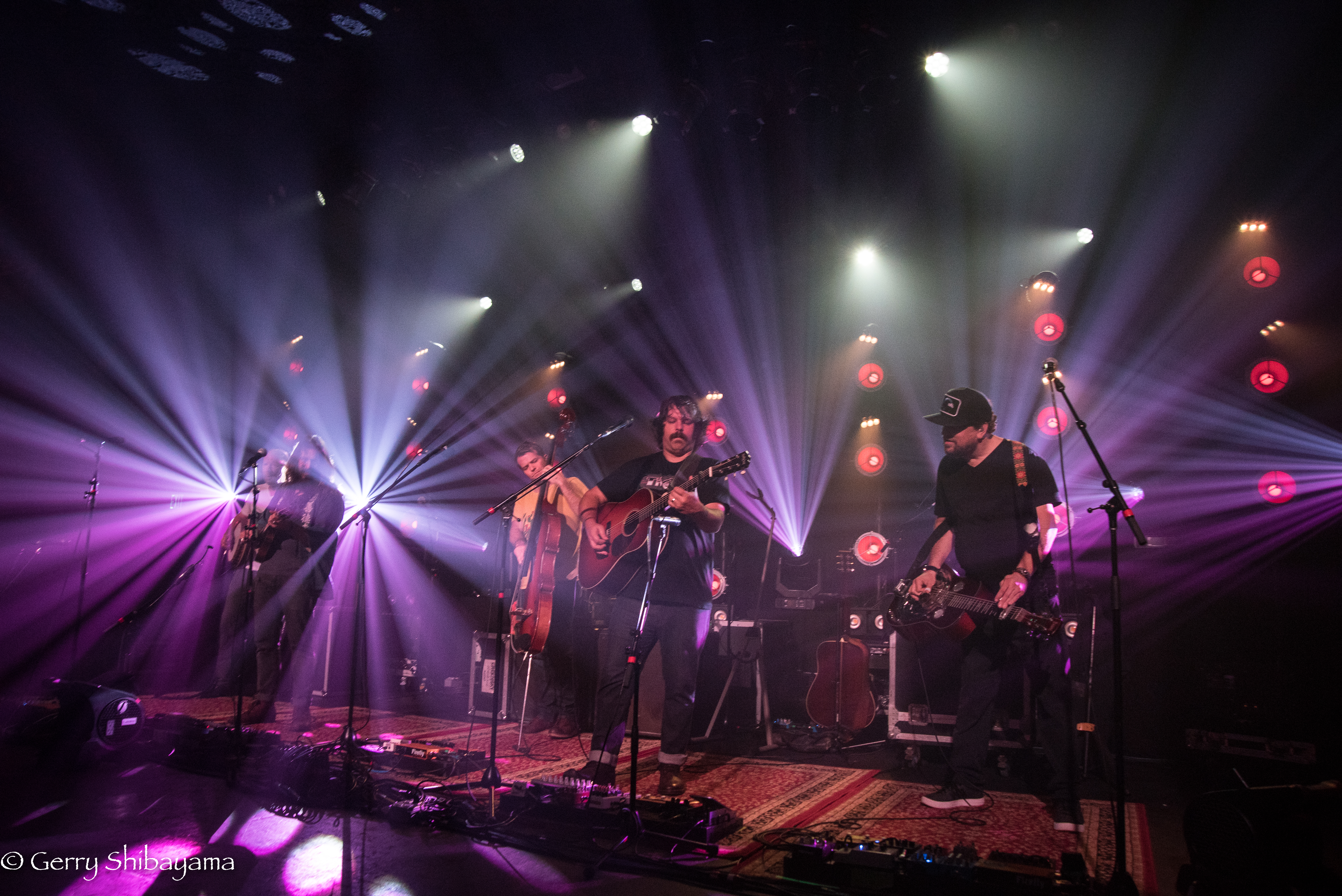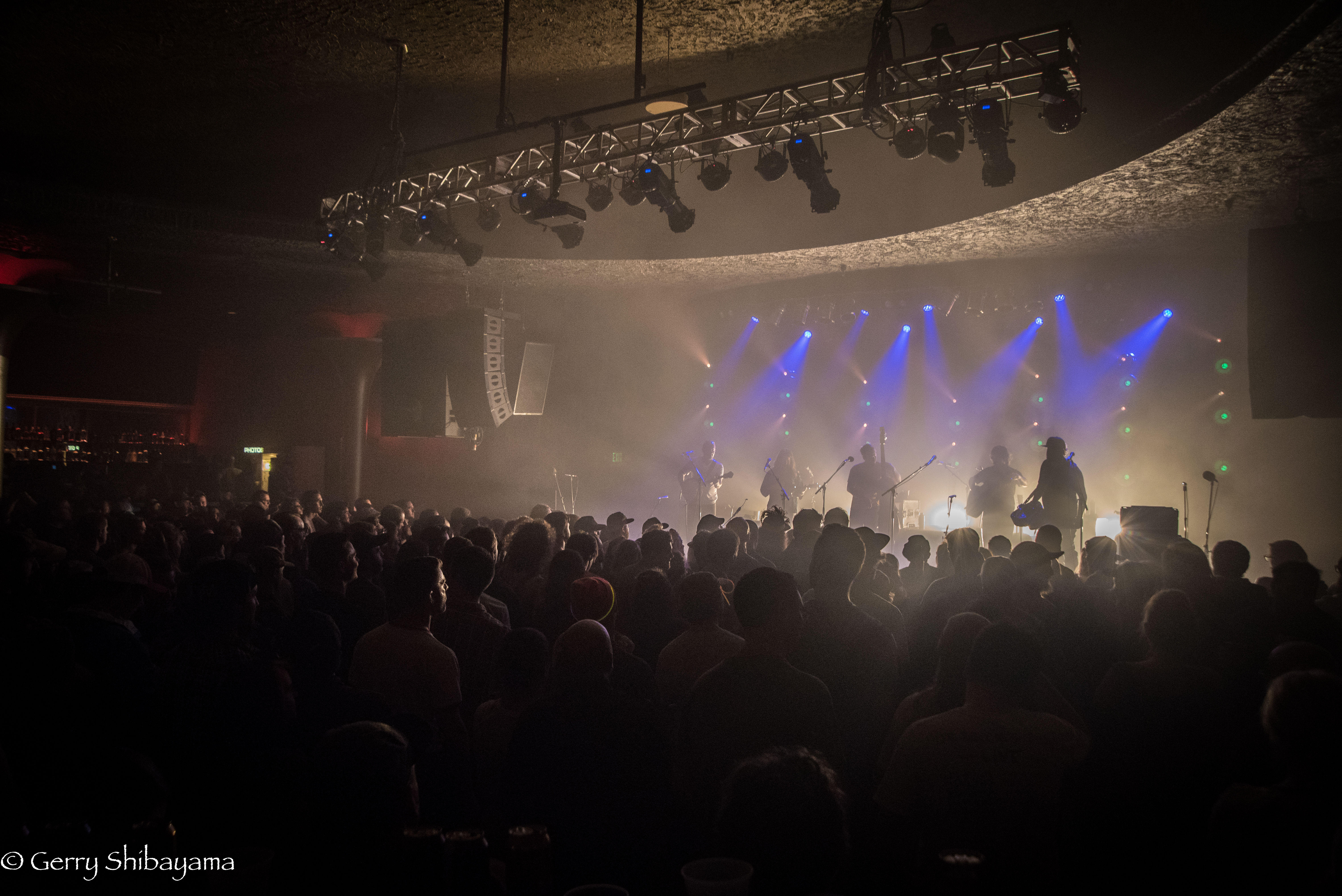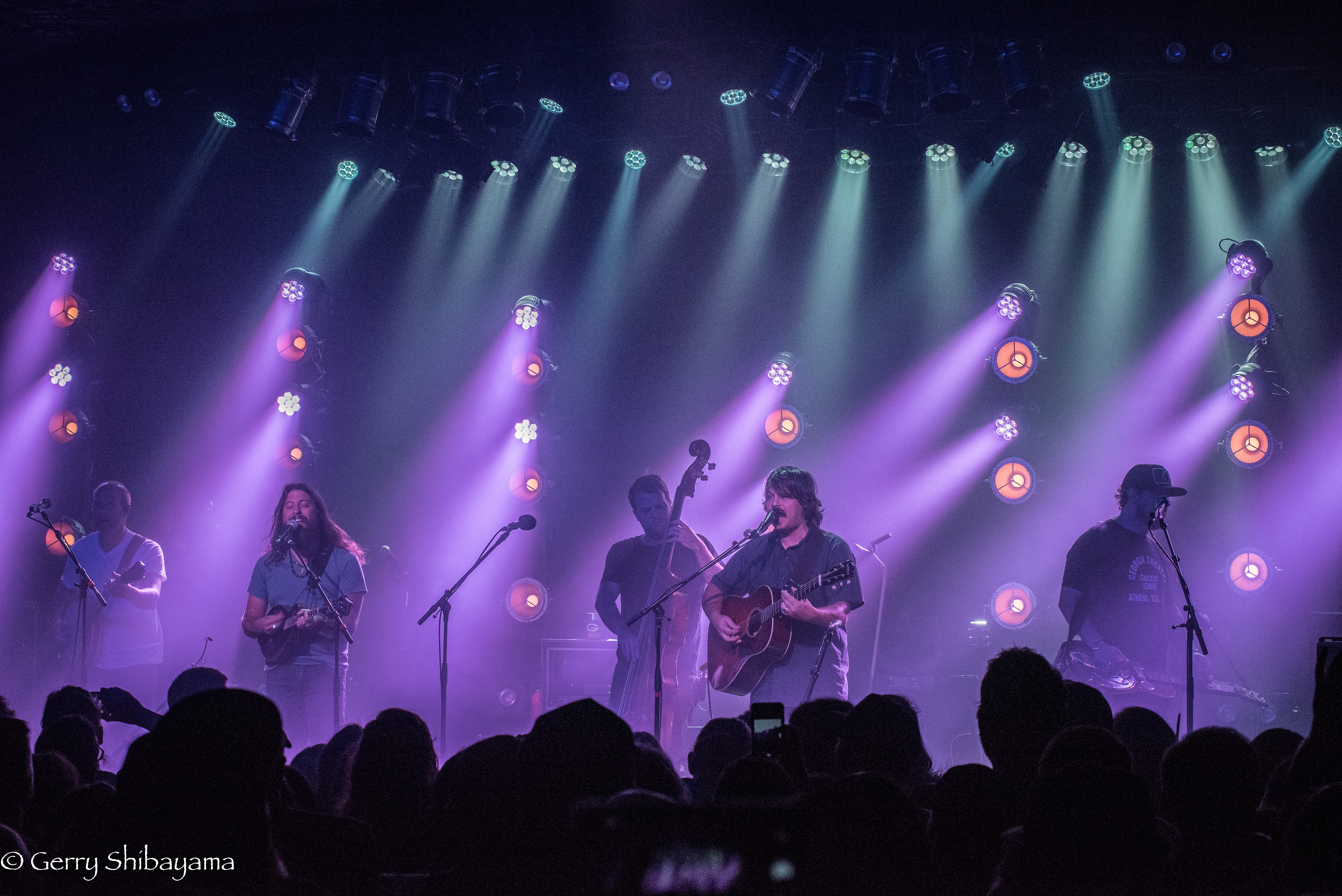 Jake Simpson of the Smokies brought his fiddle up for a solid accompaniment of 'The Four' right into a chilling 'Butchers Boy' that deserves a listen.
Greensky played an Airborne or Aquatic? song titled 'Exuberance,' before launching into a barn-burning 'Kerosene' that again filled the room with a second 'Another Brick in the Wall' interlude, this time more extensive and with lyrics to boot.
Mike Devol sang Phish's 'Funky Bitch' after a sparkly Funky Bitch hat was lured from an audience member and tossed up on his head.
'Run or Die' had long 'Smells Like Teen Spirit' teases from the Dobro that reminded everyone what city they were in.
'Dustbowl Overtures' featured Phish's 'Sand' teases.
Greensky asked Jake Simpson on stage for a Bill Monroe tune, 'Working on a Building,' before all of the Smokies came out for a full, double-band version of Greensky's 'Freeborn Man' to close the first set on Saturday.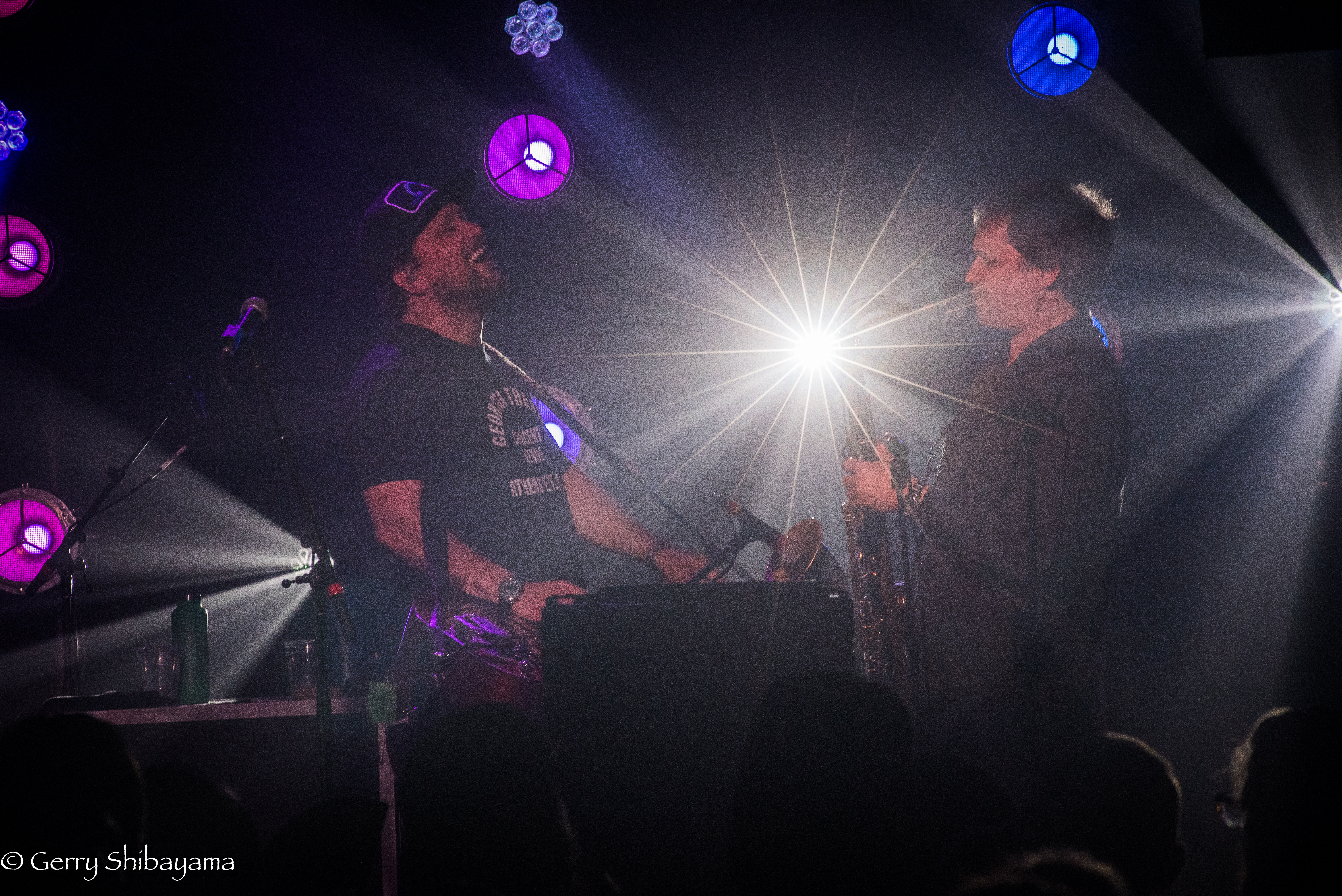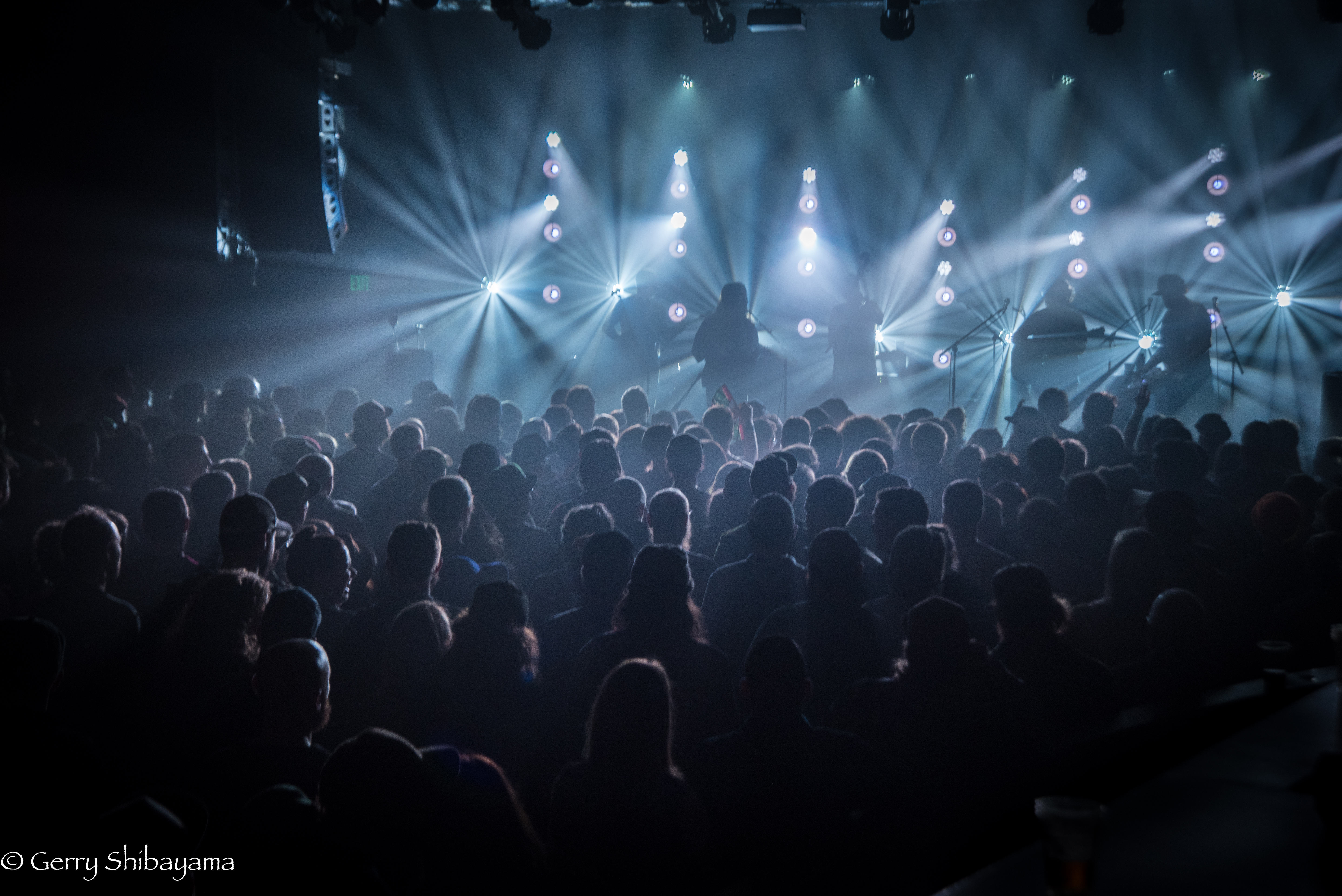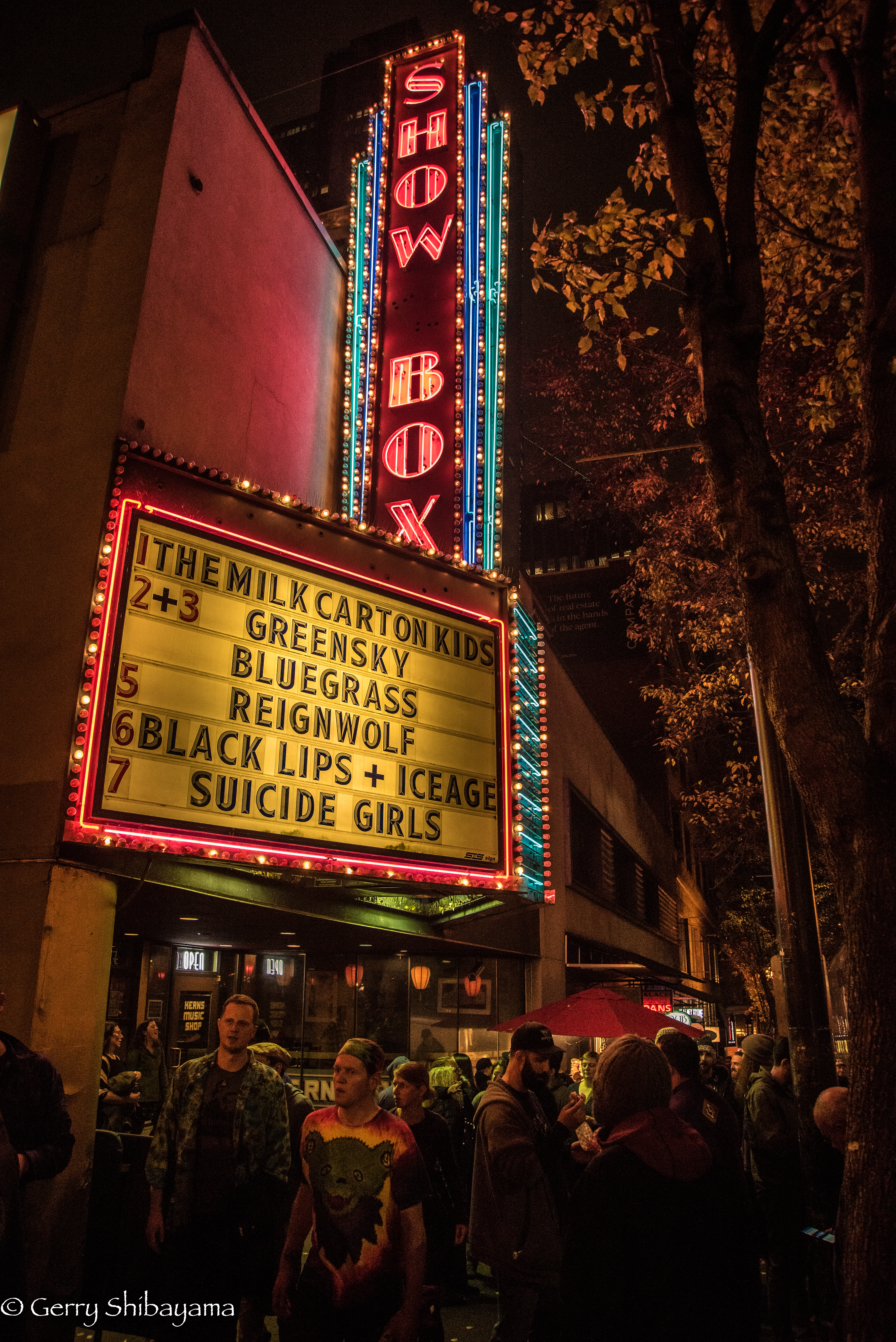 11/2/8 – Showbox Market, Seattle, WA
Set 1:
What's Left of the Night >
Miss September
Living Over
Tuesday Letter
Bone Digger
Bringing in the Georgia Mail
Lose My Way *with Andy Dunnigan
Handle With Care 
Set 2:
The Four> *with Jake Simpson
Butchers Boy *with Jake Simpson
Fixin' to Ruin
A Letter to Seymour
Last Winter in the Copper Country
Send Me Your Address from Heaven
Reverend
Exuberance >
Kerosene
E:
You Ain't Going Nowhere
11/3/18 – Showbox Market, Seattle, WA
Set 1:
No Idea
Radio Blues
What You Need
Room Without a Roof
Better Off
Driven to Tears
Working on a Building *with Jake Simpson
Freeborn Man *with The Lil Smokies
Set 2:
Jaywalking >
More of Me >
Run Or Die
Funky Bitch
Reuben's Train >
Bottle Dry
Dustbowl Overtures
Hit Parade of Love
I'd Probably Kill You *with Skerik
Leap Year *with Skerik
E:
Ain't No Bread in the Breadbox *with Skerik and Jake Simpson
What a great close to a NW run. Thanks for bringing that banjo to Seattle!