Anders Beck and Paul Hoffman of Greensky Bluegrass brought their music, their charm, and their hearts to the Pacific Northwest with two intimate phAb Duo performances that showed us how incredible two men can sound with nothing more than their microphones, instruments, and a black backdrop.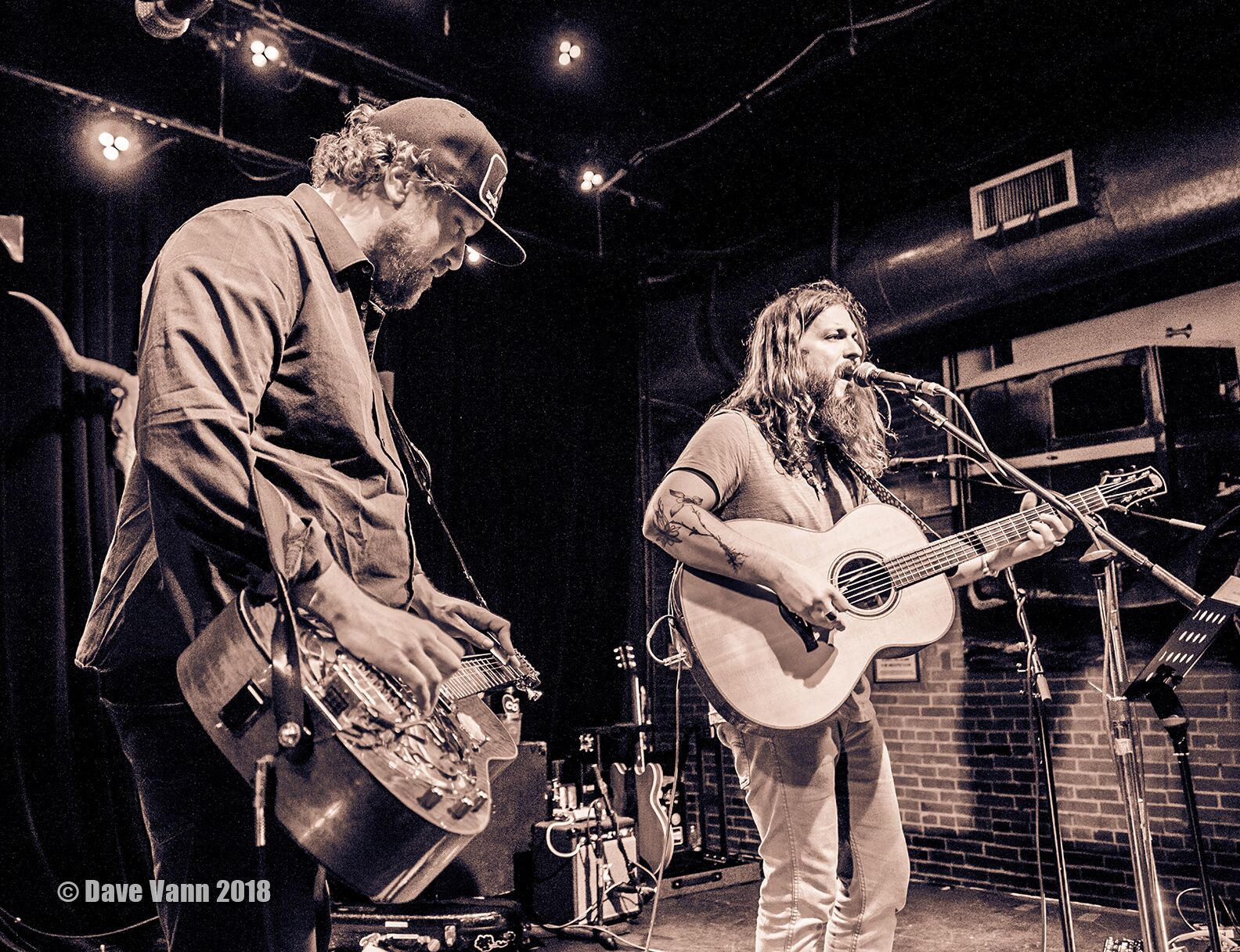 The phAb Duo performed in Portland on May 2nd at the Aladdin Theater, and Seattle's Tractor Tavern on May 3rd, Anders Beck commenting during the Seattle show that they hadn't played at the Tractor since 2010—and honestly, we didn't think they would ever be back.
The Tractor Tavern is a small, 400 person venue, in the heart of Seattle's historic Ballard neighborhood. When you think of the venues that Greensky Bluegrass fills up today, like Red Rocks, with their mesmerizing light show and jam band cadence that bridges the gap between bluegrass and psychedelic rock, it's hard to imagine Hoffman and Beck heading back to these tiny venues. Yet there they were—all of the lighting and effects stripped away—just two passionate musicians pouring it all out for those of us lucky enough to catch one of the just two phAb Duo performances.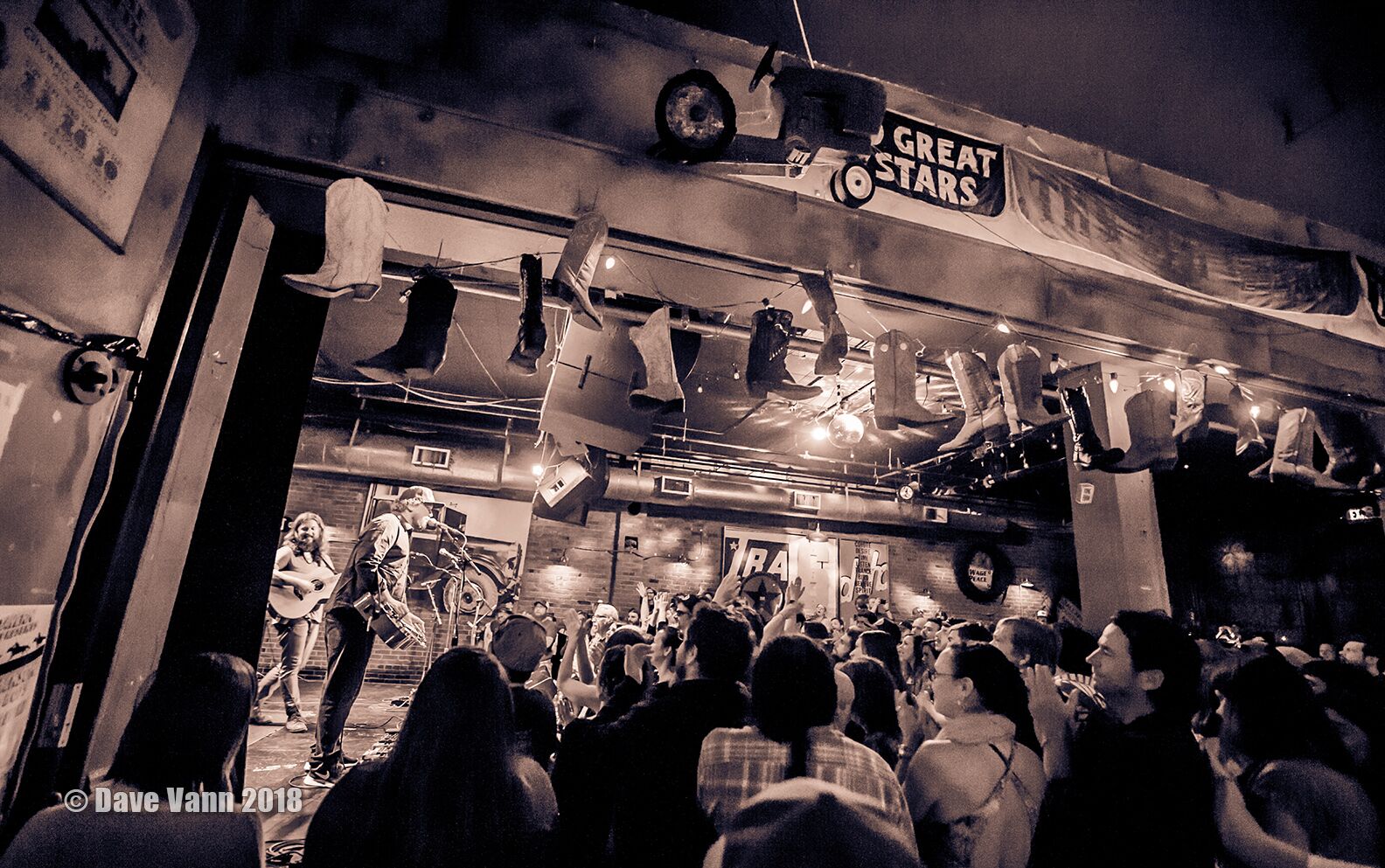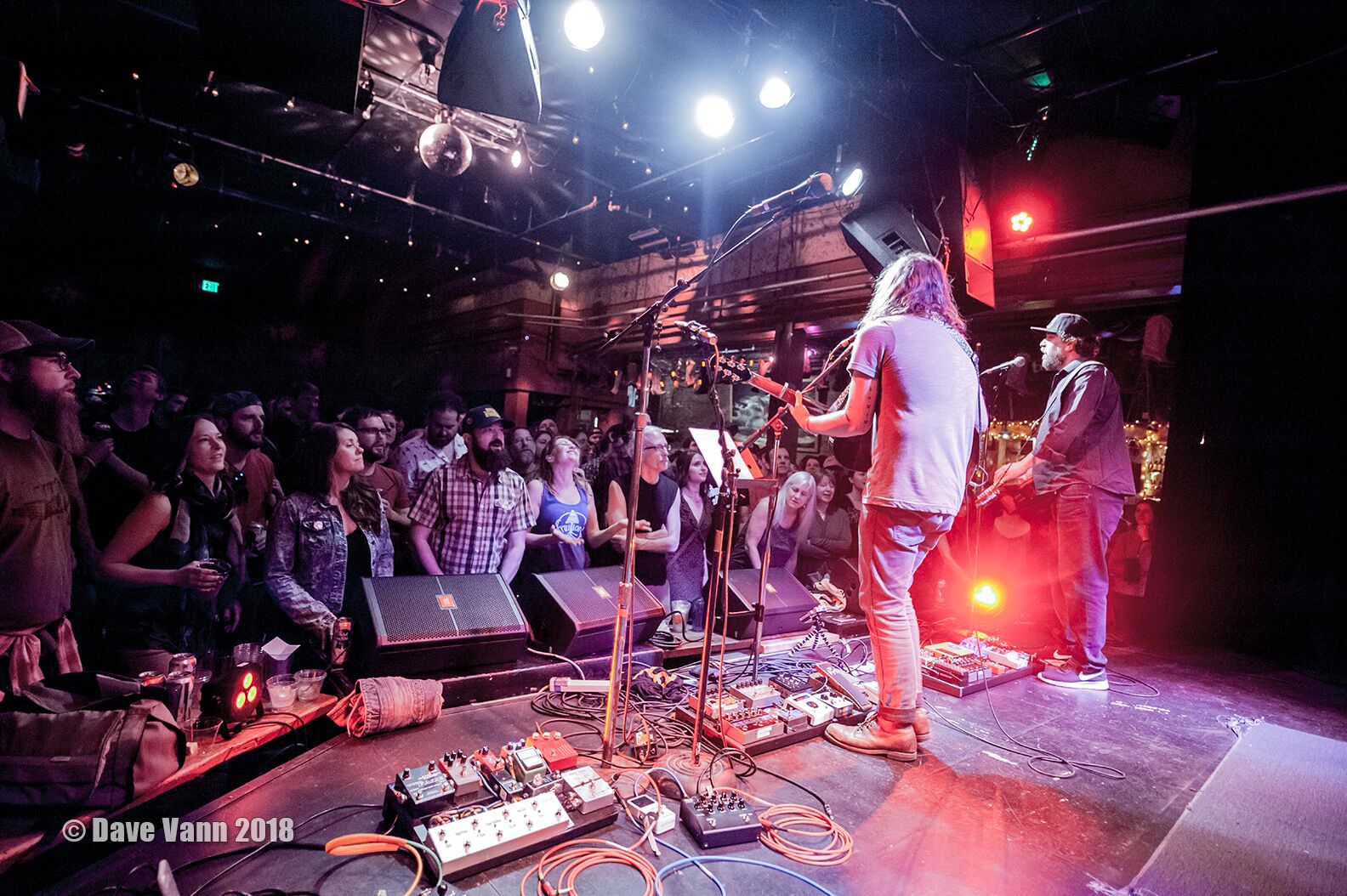 Scott Law joined the phAb Duo for both shows, playing solo sets before Hoffman and Beck, and then joining them for 2-3 songs per night. The phAb Duo performed two hearty sets that amounted to about 2 and a half hours of music. Set lists were primarily Greensky songs, but with some incredibly unique covers sprinkled through, like Arcade Fire's City With No Children In It, and Ben E. Kings classic Stand by Me (video down below).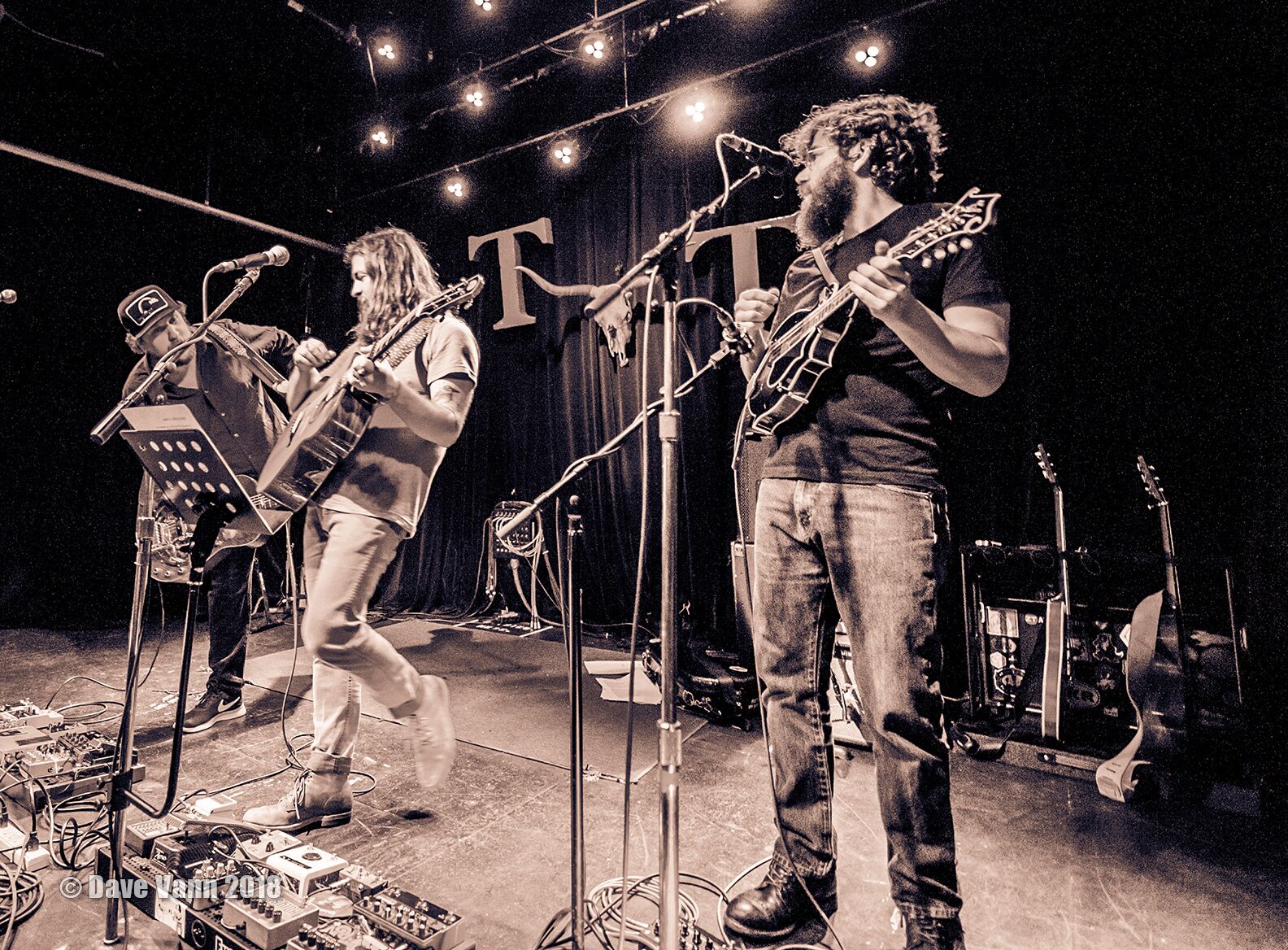 With just Hoffman and Beck on stage, their duo dynamic was everything, and revolved around Hoffman's powerful vocals and Beck's sultry, rich dobro. Hoffman mainly played his guitar during the run, but did pick up his mandolin at times, too. This truly was a chance for these musicians to showcase their talents and connect with their audience, without all the bells and whistles of a rock show—and being part of such an intimate setting couldn't have felt more special.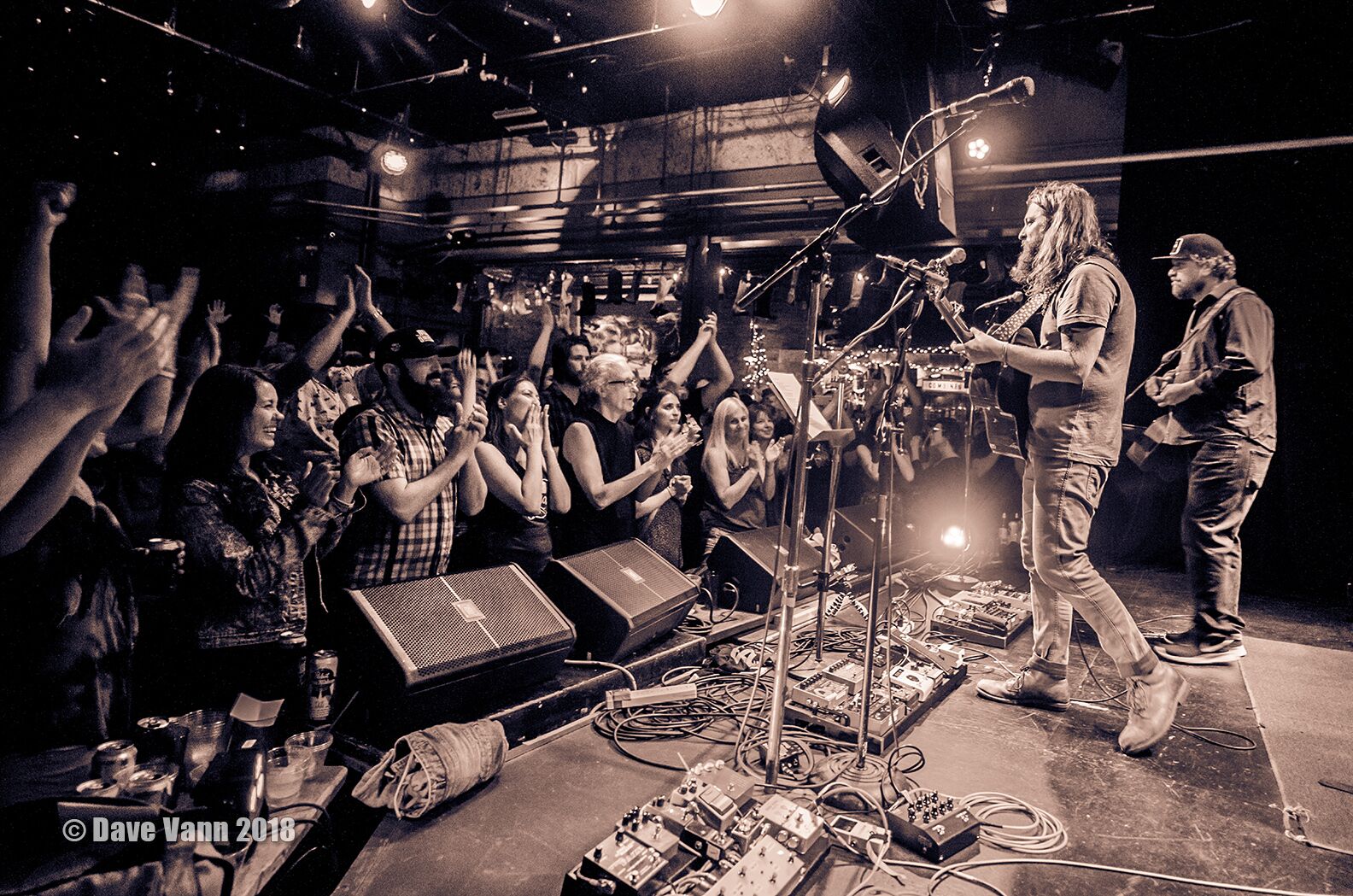 phAb duo, Aladdin Theatre, Portland, OR, 5/2/2018
Set 1
"Good Evening"
The Four (Casual quote)
Into the Rafters
Washtenah County
Handguns
Past My Prime
Grow Bananas
Merely Avoiding
I Wonder Where You Are Tonight (with Scott Law)
No More Fun
All Four
City With No Children (Arcade Fire)

Set 2
Frederico
Can't Make Time
Casual Wednesday (with the entire room singing along)
Let it Ride
In Control
Someone Will
Jaywalking (instrumental mid section)
Jolene (Ray LaMontagne)
Burn them (Eye of the Tiger intro)
Get it while you can (Danny Barnes) (with Scott law)
Old home place (with Scott Law)
Don't lie (with Scott Law)
E:
Different Days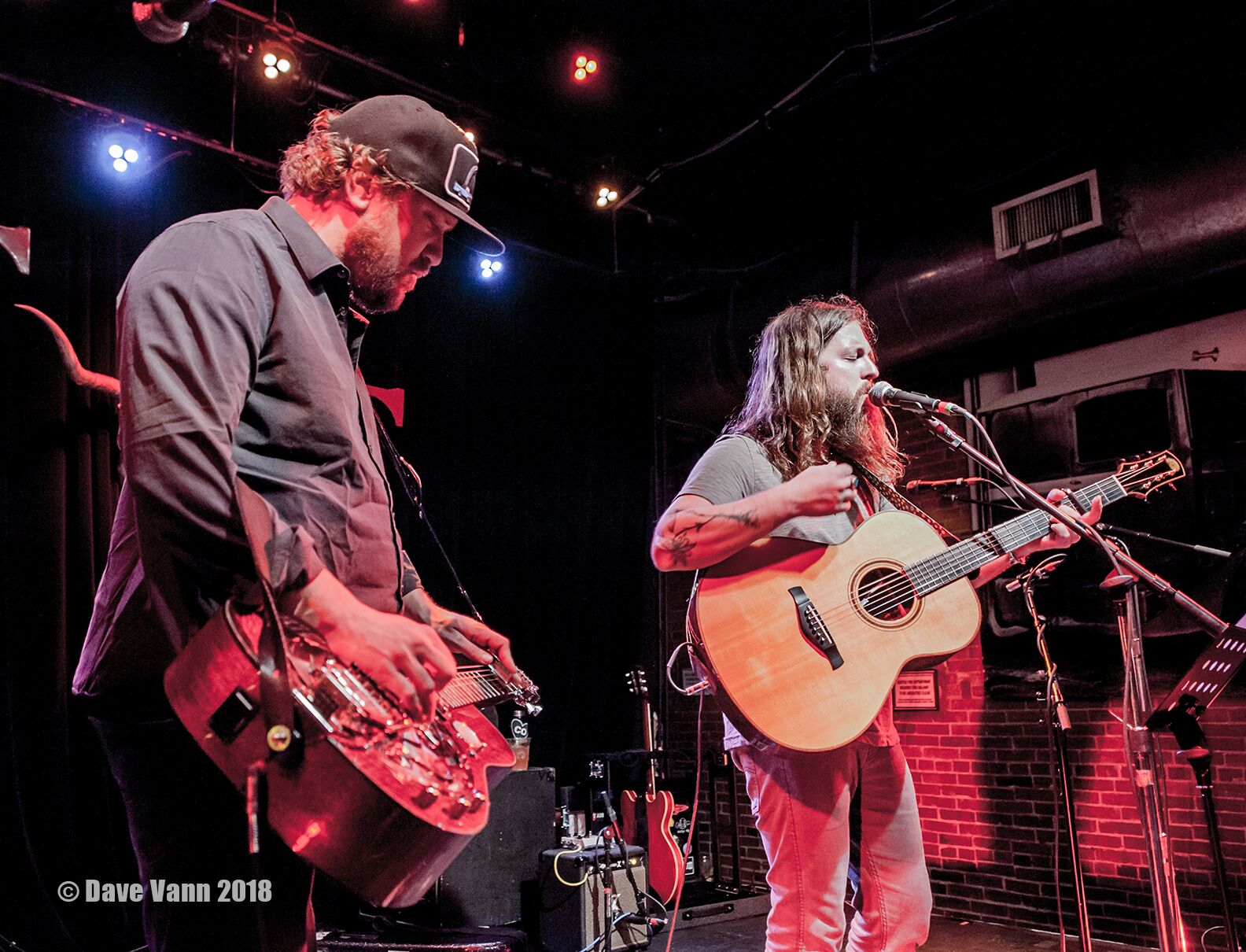 phAbduo SEATTLE, Tractor Tavern, 5/3/2018
Set 1
Just to Lie
Lose my way
City of New Orleans (Steve Goodman)
Olivia (Rayland Baxter)
Windshield
Reverend
What Happened to Jim
Fo sho >
Old Barns
Elephant (Jason Isbell)
Living Over
Set 2
Graceland (Paul Simon)
(Space Noodle….) >
Bring Out Your Dead
Demons
Feathered First Nations
No Idea (Stairway to Heaven and Watchtower, with Barracuda teases)
Beauty and Pain
Leap Year
Fixin to ruin (with Scott Law)
Eyes of the World (Grateful Dead) (with Scott Law) ((don't lie quote))
E:
Miss September (BBFCFM tease)
Stand By Me (Past My Prime mashup ending)
PHAB Duo sings Stand By Me /Past My Prime mashup to end an amazing evening in Seattle

Posted by Heavy On The Jam on Friday, May 4, 2018