Playin in the Sand
Dead and Co. hightailed it down to Mexico from February 15th-18th for 4 nights of music in the Riviera Maya. Their three shows spanned four days, and were attended by # of freshly tanned dead heads.
The music started off with the welcomed notes of Playing in the Band, part of a tribute to the late Grateful Deal Lyricist John Parry Barlow. Images of Barlow adorned the bands backdrop as they played emotional versions of Barlow classics like Looks Like Rain, and a perfectly themed Good Lovin>La Bamba>Good Lovin that really set the mood for the weekend.
Fans were treated to all 3 nights of Dead and Co., all-inclusive stays, (yes, the rumors of a tequila shortage are now true) and even an appearance by Michael Franti during Saturday's I Know You Rider. Franti's Bay Area band Spearhead headlined on Friday, making up the second of four nights.
So that's how it was, dead heads dancing in the ocean breeze, tequila in hand, as the music of the Grateful Dead was etched into the Mexican shores, not to be washed away by tide, or time.
Click here for a full list of Dead and Co.'s2018 summer tour dates.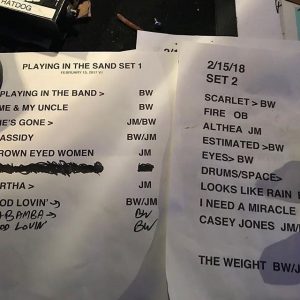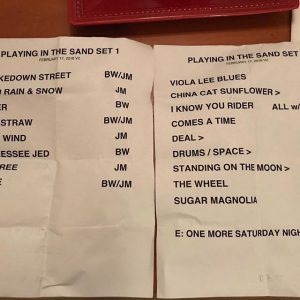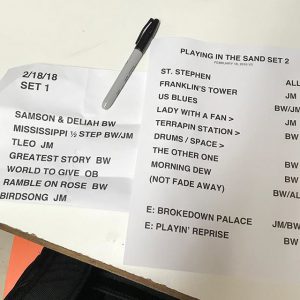 [Photos courtesy of @deadandcompany]